Racial Justice Committee for Change
Voices for Change
Led by our values of racial justice and health equity, we are steadfast in our ongoing commitment to eliminating racism in all forms across our campus. We remain grateful to the members of the Racial Justice Committee for Change, a dedicated group of students, staff and faculty, for leading our pursuit for sustainable change across our medical center. Watch as these advocates share more about our work in the spirit of cura personalis.
Origins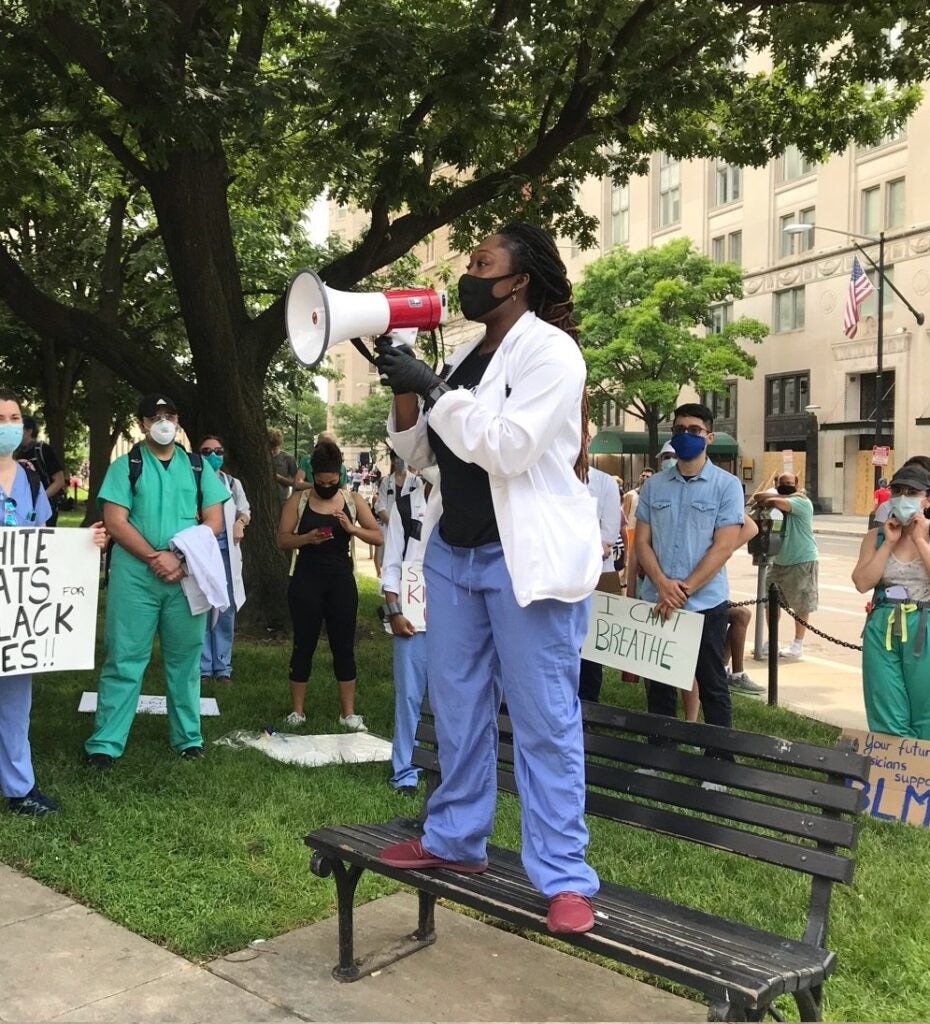 In May 2020, cities across the United States and the world erupted in angry protest following the brutal death of George Floyd in Minneapolis at the hands of police.
The uprising became a movement.
At Georgetown, leaders and groups across the various campuses declared their solidarity with the Black community.
One letter, however, differed from these declarations. On June 3, School of Medicine students penned an open letter to the administration with regard to policy and programmatic changes required for racial justice.
School of Medicine Students' Open Letter
School of Medicine: Response from the EVP's Office
Reaction and Action
The Racial Justice Committee for Change, co-led by students, faculty and staff from around the Medical Center, formed to address the points laid out in the student letter. Work toward this end is ongoing.
Progress Updates
Racial Justice Committee for Change 2021 Report
February 2021 GUMC Community Meeting: "In Pursuit of Racial Justice"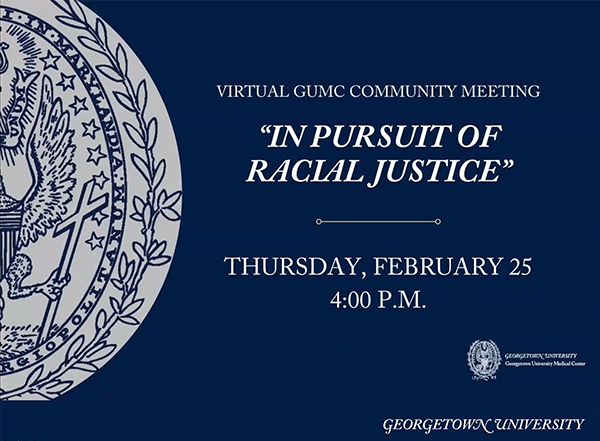 Update on Immediate Implementations
July 13th, 2020
Dr. Healton provided an update on some of the medical center's actions to date in response to the open letter from School of Medicine students of June 3.…
Resources for Change
From the Office of Diversity & Inclusion at GUSOM
From the Georgetown Center for Social Justice Research, Teaching & Service
From the Georgetown Center for Multicultural Equity and Access
From the Office of Institutional Diversity, Equity & Affirmative Action