Anti-Racism & Racial Justice
Fostering Inclusion, Diversity and Equity at GUMC
We choose to work and learn together at Georgetown University because we value the dignity of each person, the pursuit of social justice, and actions that achieve common good through service to others. Fostering an inclusive and equitable community will allow us to thrive as a more diverse community.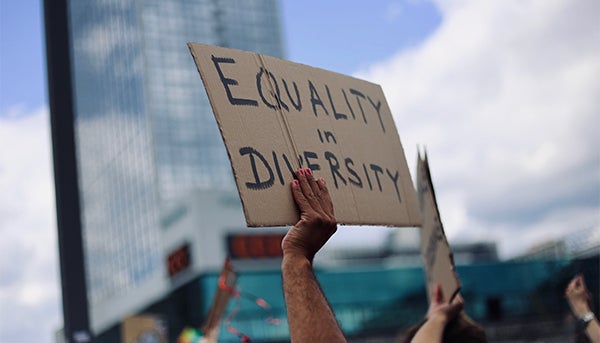 Our Commitment in Motion
The GUMC community puts its commitment to anti-racism, racial justice and equity into motion through dozens of structures, committees, grants, and pipeline programs, and with curriculum reforms and community engagement. Learn more by clicking on each icon below.
Featured Highlights of Our Work
Stories From Our Community