Jennings Retires After Decades at Georgetown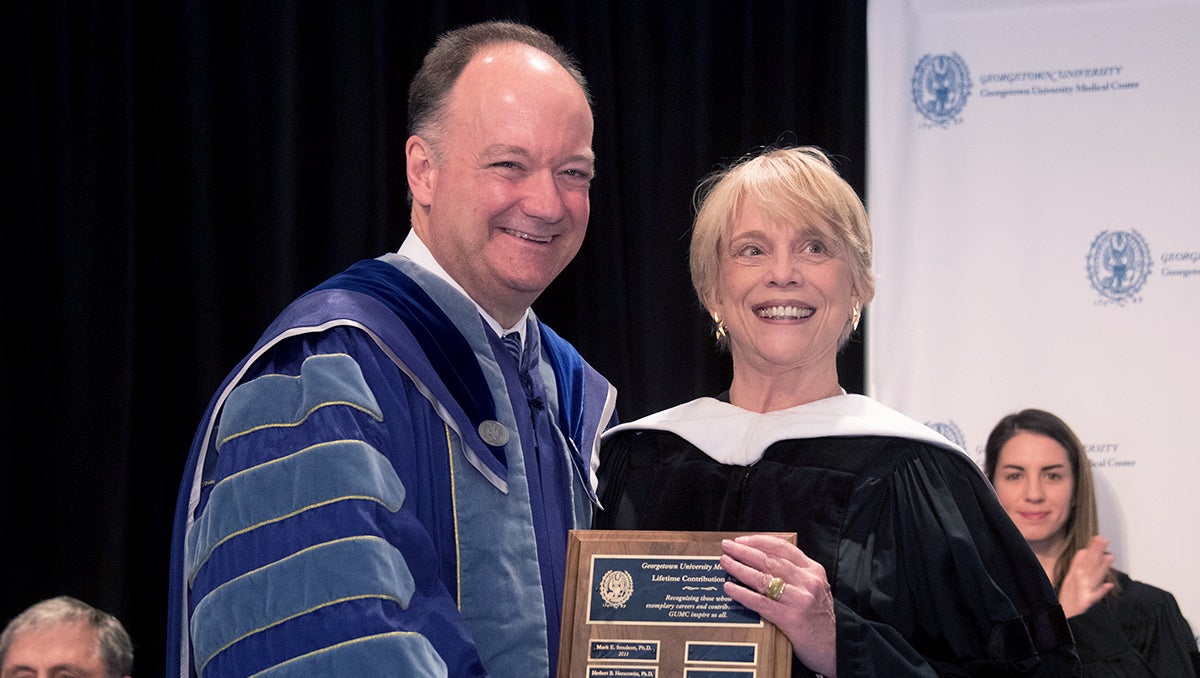 Posted in Announcements | Tagged faculty honors
Posted: August 14, 2020
Earlier this summer, Victoria Jennings, PhD, director and principal investigator at the Institute for Reproductive Health, retired after more than three decades at Georgetown University Medical Center. She was professor of obstetrics and gynecology and is now professor emerita.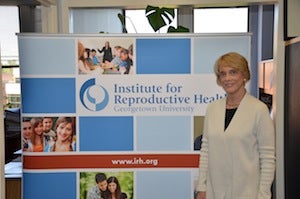 An anthropologist by training, Jennings focused on health behavior and culture change, amassing more than 30 years of experience developing, managing, implementing and advising programs related to family planning and reproductive health in capacity building, evaluation and advocacy with millions in funding from agencies/funders including USAID and the Bill & Melinda Gates Foundation. She developed the Standard Days Method® (SDM) and TwoDay Method® of family planning, testing their effectiveness and applicability in a variety of cultural settings. She also invented the patented technology CycleBeads®, used with SDM.
Jennings' work took her and her research to countries across the world and improved the lives of many of the world's most vulnerable people, who benefitted from her research and advocacy. Jennings was also a loyal Georgetown citizen, serving on numerous committees. In 2016, she received the Lifetime Contribution Award during GUMC's Convocation.