Colloquium on HIV/AIDS
Twelfth Annual GUMC Convocation: Colloquium
Monday, November 18, 2019
10 – 11:30 a.m.
Research Building Auditorium
This year's Convocation Colloquium focuses on HIV/AIDS, one of the world's most serious public health challenges. We have gathered a panel of Georgetown experts to discuss this critical topic: Jeffrey S. Crowley, MPH, Charles B. Holmes, MD, MPH, and Seble Kassaye, MD, MS. Joining them is Wafaa, El-Sadr, MD, MPH, MPA, the 2019 Cura Personalis Award recipient, an international expert in epidemiology and research on the prevention and management of HIV, tuberculosis and other infectious diseases. Carole Roan Gresenz, PhD, interim dean at the School of Nursing & Health Studies, will moderate the discussion.
Colloquium Panel Speakers
Featured Panelist & 2019 Cura Personalis Award Recipient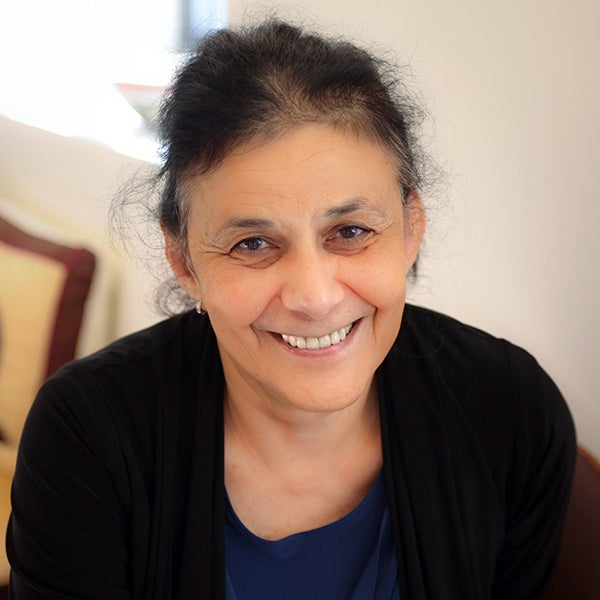 Wafaa El-Sadr, MD, MPH, MPA, is University Professor of Epidemiology and Medicine at Columbia University. El-Sadr is the director of Columbia University's ICAP, a global health center she founded in 2003 to improve the health of families and communities. She also is director of Columbia's Global Health Initiative at the Mailman School of Public Health, and the Dr. Mathilde Krim-amfAR Chair in Global Health.
El-Sadr, a MacArthur Fellow and a member of the National Academy of Medicine, has led numerous epidemiological, clinical, behavioral and implementation science research studies that have furthered the understanding of the prevention and management of HIV and tuberculosis (TB) as well as non-communicable diseases.

From 1988 to 2008 she led the Division of Infectious Diseases at Harlem Hospital Center, where she helped develop HIV/AIDS and TB programs.

El-Sadr's work leading ICAP at Columbia spans more than 30 countries, providing technical assistance and implementation support to strengthen health systems in addition to conducting research in partnership with governmental and non-governmental organizations.
El-Sadr holds a medical degree from Cairo University, Egypt, a Master of Public Health degree in epidemiology from the Columbia University Mailman School of Public Health, and a master's degree in public administration from the John F. Kennedy School of Government at Harvard University. She is board-certified in internal medicine and infectious diseases.
Panel Moderator
Carole Roan Gresenz, PhD, is interim dean at the School of Nursing & Health Studies (NHS). She holds the Bette Jacobs Endowed Professorship in the department of health systems administration, and since 2018 has served as NHS senior associate dean. Gresenz joined Georgetown after more than two decades at RAND Corporation, where she held a number of senior management roles, including director of the economics, sociology, and statistics department; director of the health economics, finance and organization program; and associate director of the RAND Institute for Civil Justice.
Gresenz has contributed impactful research on a range of complex health care challenges over the years, collaborating with colleagues across the university and MedStar Health. Her ongoing research is funded by leading national organizations, including the National Institute on Aging, the Department of Defense's Congressionally Directed Medical Research Programs, and the Agency for Healthcare Research and Quality. She currently sits on the editorial boards of Health Services Research and Medical Care Research and Review, and serves on the editorial advisory board for Transforming Care, a publication of the Commonwealth Fund.
Gresenz holds a bachelor's degree in economics from Loyola University Maryland, as well as a master's degree and doctorate in economics from Brown University.
Panel Participants
Jeffrey S. Crowley, MPH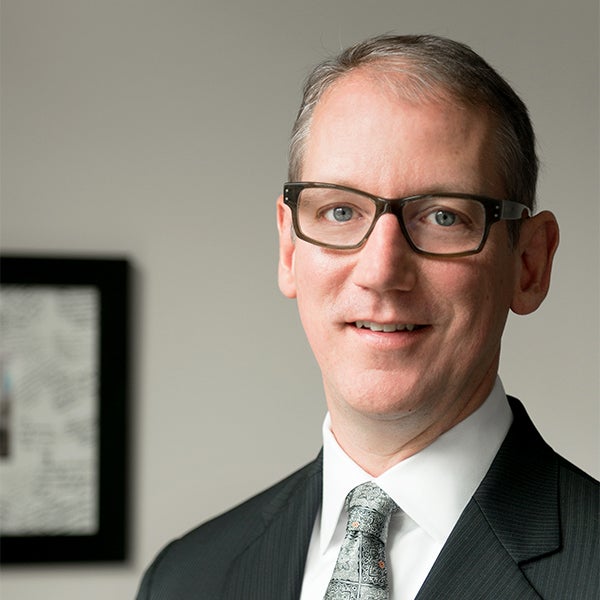 Jeffrey S. Crowley, MPH, is a distinguished scholar and program director of Infectious Diseases Initiatives at the O'Neill Institute for National and Global Health Law at Georgetown Law. He also serves as an adjunct professor of law.
Crowley is a leading expert on HIV and disability policy. From 2009 to 2011, he served as the director of the White House Office of National AIDS Policy and senior advisor on disability policy. As President Obama's chief HIV/AIDS advisor, Crowley led the development of the first comprehensive National HIV/AIDS Strategy for the United States. Crowley also represented the Domestic Policy Council on the White House Health Team prior to enactment and during the early implementation of the Affordable Care Act.
From 2000 to 2009, Crowley was a senior research scholar at Georgetown University's Health Policy Institute and senior scholar at the O'Neill Institute. Previously, he served in senior policy and management positions at the National Association of People with AIDS from 1994 to 2000.
Crowley received his Master of Public Health from the Johns Hopkins University School of Hygiene and Public Health, and his bachelor's degree in chemistry from Kalamazoo College. He is an alumnus of the United States Peace Corps, where he served as a volunteer/high school science teacher in Eswatini (formerly known as Swaziland).
Charles B. Holmes, MD, MPH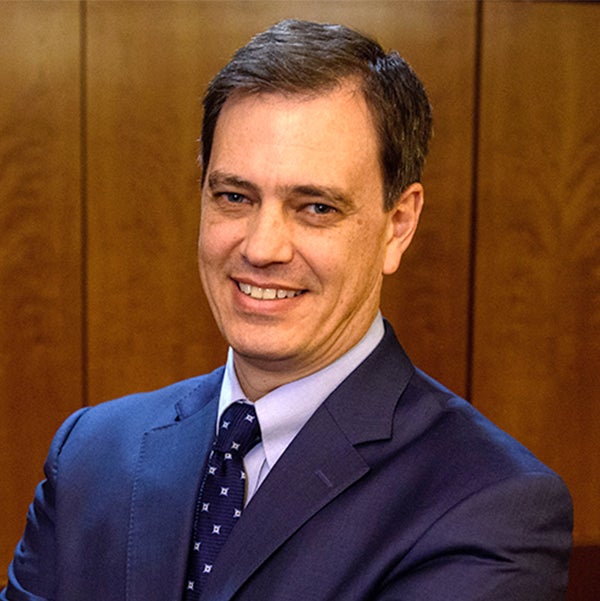 Charles B. Holmes, MD, MPH, is a professor of medicine at Georgetown University School of Medicine who leads multiple grants from the Gates Foundation in support of innovation within government-led health systems to create a more person-centered and impactful HIV response. He also is the faculty co-director and managing director of global health policy for the Center for Global Health Practice and Impact at Georgetown University.
Recently, Holmes served a four-year term as CEO of the Centre for Infectious Disease Research in Zambia (CIDRZ). This work resulted in measurable gains in the national responses to the HIV and tuberculosis epidemics in Zambia, innovative studies aimed at improving health system performance, and expanded training pathways for local and global trainees.
Holmes was previously chief medical officer and deputy U.S. global AIDS coordinator for the U.S. President's Emergency Plan for AIDS Relief (PEPFAR), where he was also founding director of the Office of Research and Science. He has extensive diplomatic experience working with government finance and health officials and civil society in many countries, is a frequent advisor to the World Health Organization, the Bill and Melinda Gates Foundation and other organizations, and serves on the board of directors of CIDRZ.
Holmes received his medical degree from Wayne State University and a master's degree in public health from the University of Michigan.
Seble Kassaye, MD, MS
Seble Kassaye, MD, MS, an associate professor of medicine at Georgetown University School of Medicine, serves as the principal investigator for the longstanding Women's Interagency HIV Study (WIHS), that was recently combined with the men's HIV cohort. The study focuses on understanding how HIV contributes to co-morbidities, metabolic, cardiovascular complications and long-term treatment outcomes, as well as the social, psychological and cognitive effects of HIV.
Kassaye's work has spanned the spectrum of translational science, from research on HIV treatment access and service delivery models in sub-Saharan Africa prior to the scale up of HIV treatment through PEPFAR; to laboratory medicine including assay development, drug resistance testing, and point of care diagnostics; prevention of perinatal HIV transmission; the study of HIV in women; and in the molecular epidemiology of HIV in the mid-Atlantic U.S. Her U.S.-based research projects are driven by the questions that she identifies in the context of providing care to a highly indigent and socially vulnerable population. Her focus in global health has been on implementation research in low-resource settings primarily in the context of pregnancy.
Kassaye earned her MD from the University of Chicago Pritzker School of Medicine and her master's degree in epidemiology from Stanford University. She is board-certified in internal medicine and infectious diseases.