After Overcoming Match Week Adversity, Georgetown Alumni Thrive as Residents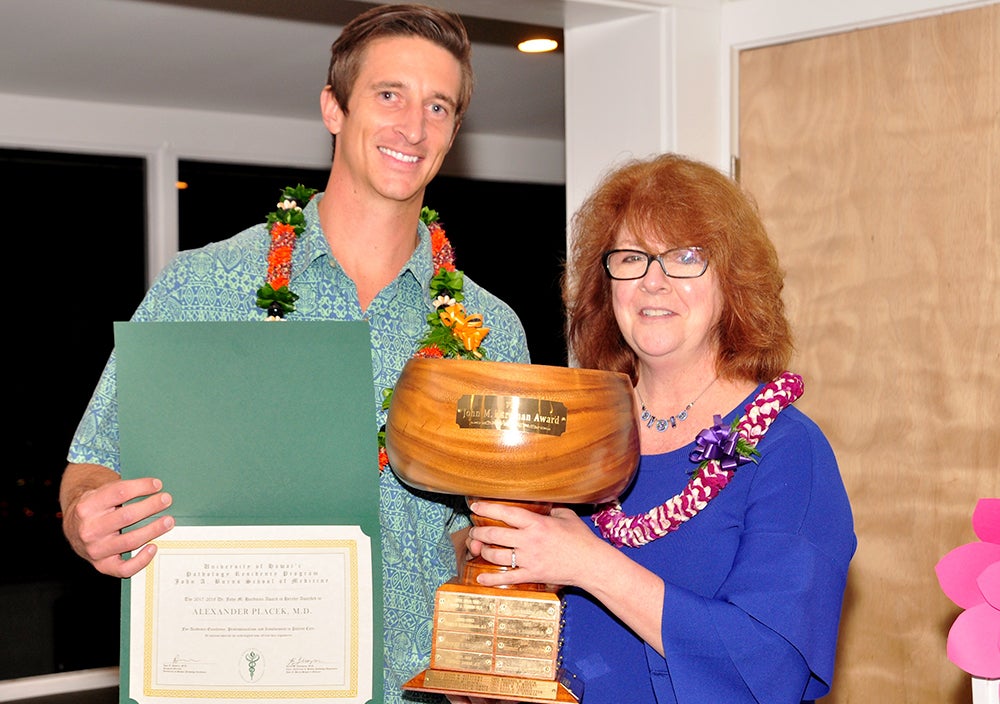 Posted in GUMC Stories | Tagged alumni, Match Day, School of Medicine
(March 15, 2019) — After four years of medical school, many medical students look forward to finding out where they will complete the next phases of their education on Match Day. Reflecting on their experiences, two School of Medicine alumni said that Georgetown helped them cope when Match Day didn't work out the way they hoped it would.
In 2018, more than 43,000 medical school students and graduates applied for over 33,000 residency programs in the U.S. through the National Resident Matching Program (NRMP), which matches applicants and programs. Applicants who are not matched with a program participate in the Supplemental Offer and Acceptance Program (SOAP), a process through which programs offer unfilled positions to unmatched applicants.
Despite having good grades, competitive board scores and solid letters of recommendation, Alex Placek (M'17), participated in the SOAP process with thousands of others who did not match. "I was really caught off guard from the beginning," he said. "It was a true scramble for anyone to try and get anything. I almost gave up."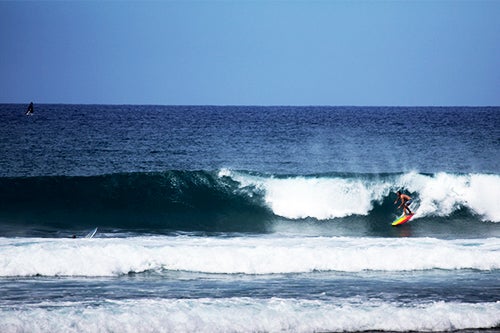 Today, Placek is a resident in the University of Hawaii Pathology Residency Program in Honolulu. "I'm extremely happy in Hawaii," Placek shared. "After a long day at work, I can literally drive 10 minutes and be in a forest somewhere and completely forget that I was working all day."
He credits his experience at Georgetown University School of Medicine (GUSOM) for providing the academic foundation necessary to thrive in any area of medicine.
"Georgetown gives you so many different strengths. The expectations that the faculty have of the medical students is very high and that creates higher standards for all of the medical students. Adopting high standards allows you to work harder and ultimately become successful," Placek said. "Georgetown really gave me the skills that I needed to succeed."
Success in a New Specialty
After undergoing countless interviews, Placek was offered a position in Hawaii as a resident in pathology, a specialty that he hadn't considered prior to this experience. Placek is not only currently thriving as a pathologist, but feels incredibly fulfilled.
"Pathology is great. It turns out that what you need is a good eye and the ability to recognize patterns. I'm a visual learner, so that has certainly helped," he said.
"I've always liked the diagnostic aspects of medicine," Placek added. "I thought that was fun, coming up with answers, solving the puzzles. Pathology is new on a day-to-day basis in that you get to sit and think about patients and their medical problems. I'm intellectually stimulated with this field of medicine, and I'm pretty happy with the work that I do."
Placek has been successful in the program so far, earning the John Hardman Award for Academic Excellence and Involvement in Patient Care from his residency program as a first-year resident.
Being on the other end of the interviewing table has also provided Placek with a perspective he didn't have as a fourth-year medical student.
"It's such a competitive profession. You meet all of these students that come in to interview for a limited number of spots, and they're all great. It's very difficult to choose. Having that perspective has allowed me to overcome what I went through and to be humble, to keep working hard," he said.
Keep a Flexible, Open Mind
Similar to Placek, Alex Trivette (M'17) found out he did not match on the Monday of Match Week.
"I was completely shocked and disappointed. It was quite devastating to work your whole life towards a goal and to be met with this shortcoming," he said. "I was lucky to have wonderful support from friends and family. GUSOM was also quick to action and did everything they could to secure my future as an OB-GYN."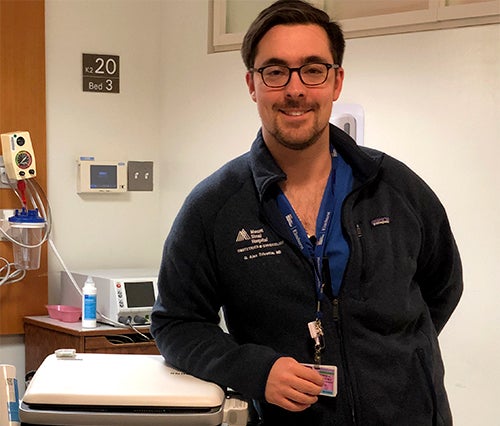 Trivette was accepted for a position for one year in the Obstetrics and Gynecology Residency Program at the Icahn School of Medicine at Mount Sinai Hospital in New York, which was extended to the full four years. While residency is harder than he expected, Trivette has found the training to be incredible and is constantly learning. He has also had new, surprising experiences as an OB-GYN resident, such as delivering newborns on his birthday and meeting "birthday buddies."
Once he finishes his residency, Trivette plans to seek a job as a generalist. "I was drawn to the variety of practice that OB-GYN offers and would hate to lose that in a fellowship," he said.
Trivette, like Placek, felt confident in his ability to succeed, despite the temporary setbacks, due to the medical education he received at Georgetown. "Be grateful for your GUSOM education, because they do a wonderful job preparing you clinically," he said.
Being flexible and having an open mind helped Placek maintain a positive attitude during the SOAP process, he said. "In the situation, I had no choice but to be flexible, and learning to become flexible has allowed me to work hard and stay positive in other areas of my life."
"I have no doubt in my mind that I'm where I'm supposed to be right now," Placek added. "I've only been here for two years, but I'm getting positive feedback about the work that I'm doing and I've made a pretty strong community out here. Overall, I'm definitely in the situation that I should be in."
Giuliana Cortese
GUMC Communications
---
Related Stories