Racial Justice in Motion
Context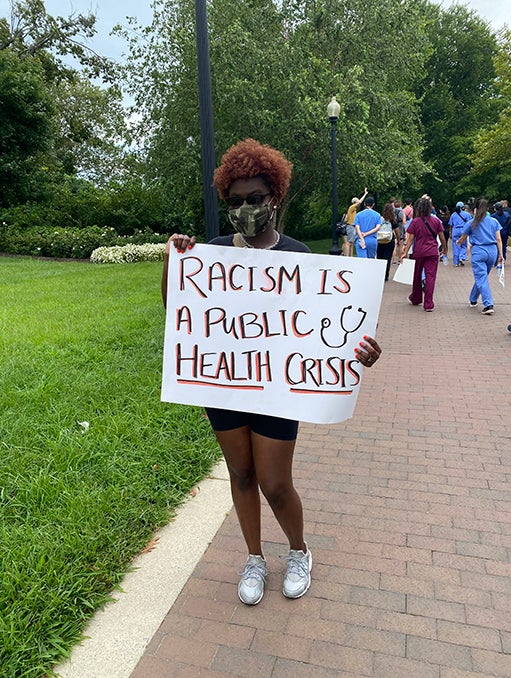 There has been no singular event in recent history that catalyzed an anti-racism movement than the tragic, brutal police killing of George Floyd in May 2020.
Leaders and groups across Georgetown's various campuses declared their solidarity with the Black community.
School of Medicine students penned an open letter to the medical center's administration signed by more than 500 students that addressed policy and programmatic changes required for racial justice. It led to the Racial Justice Committee for Change.
But the RJCC would be only one of numerous racial justice efforts at GUMC to gain momentum.
This page outlines the anti-racism, racial justice and equity activities at Georgetown University Medical Center.
---
Anti-Racism, Racial Justice & Racial Equity Activities at the Medical Center
---
Related Medical Center News