Meet Leon 'Lee' Jones, Georgetown's New Dean for Medical Education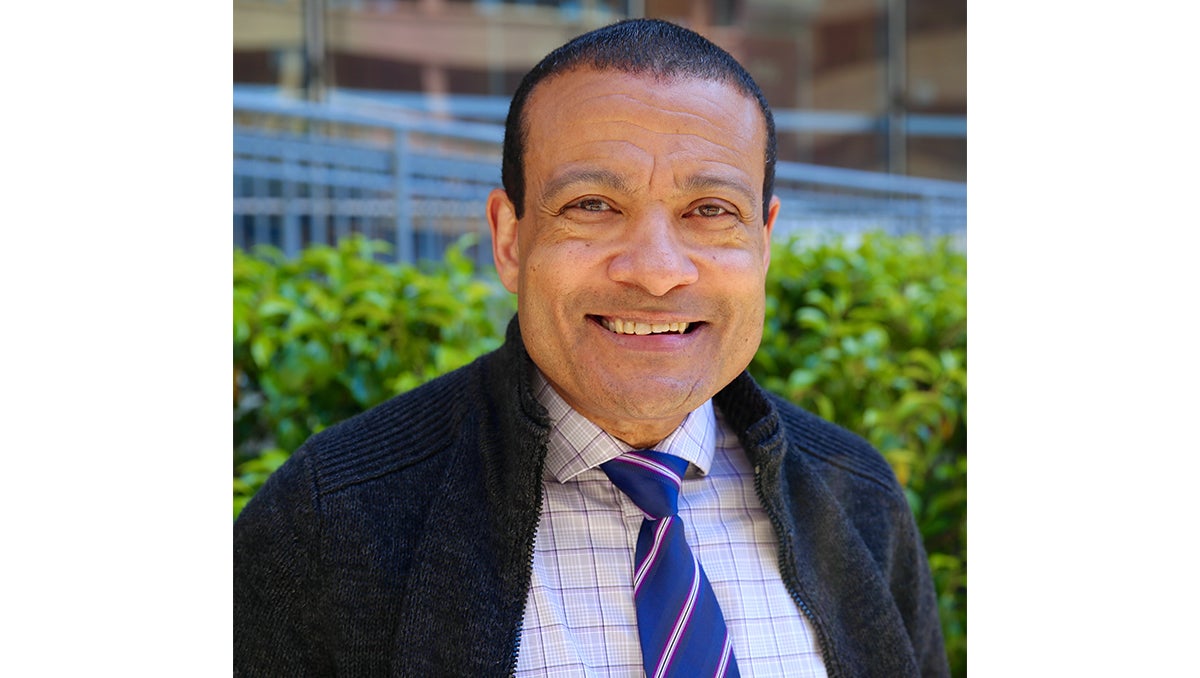 Posted in GUMC Stories Special Stories | Tagged medical education, School of Medicine
(March 30, 2021) — From a young age, Leon "Lee" Jones, MD, was drawn to a career in medicine borne out of two traits: a love for science and a deep curiosity about people. Now, as the newly appointed dean for medical education at Georgetown's School of Medicine, he will have the opportunity to nurture those same characteristics in others. With a start date of August 1, Jones will arrive just in time to welcome the class of 2025 to Georgetown.
A board-certified psychiatrist and nationally recognized expert in enhancing the learning environment for medical students, Jones joins Georgetown from the University of California, San Francisco (UCSF) School of Medicine, where he currently serves as health sciences clinical professor of psychiatry and associate dean for students. In addition to leading medical education at Georgetown, he will also assume the role of professor of psychiatry.
Inspiring and Transformational Leader
The recruitment of Jones culminates a yearlong national search — extended due to the pandemic — that engaged students, faculty, staff, university and MedStar Health leadership, and alumni throughout the process.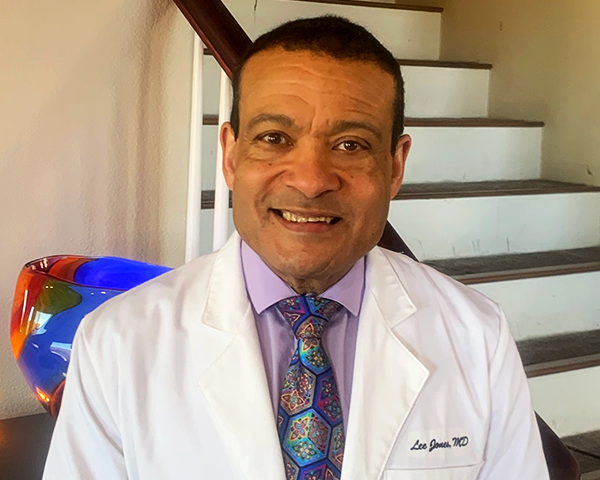 Jones, a self-described learner, brings a decades-long commitment to curricular innovation and to creating an environment that supports exploration of complex issues while acknowledging the unique trajectory of every trainee, according to Edward B. Healton, MD, MPH, executive vice president for health sciences at Georgetown University Medical Center and executive dean of the School of Medicine. Beyond his self-evident credentials, Jones' character and values are well-aligned with Georgetown's ethos.
"Dr. Jones is an inspiring and transformational leader who is uniquely positioned to lead our medical school into this next decade," Healton said. "He is highly regarded nationally as a champion for advancing medical education, for medical students and the issues that most affect them, and for creating a culture of equity and diversity. Very importantly, he also exudes empathy, warmth, and humor. I am confident these characteristics will bring great value as he cultivates relationships with students, faculty, staff, and colleagues across the university and our clinical partner MedStar Health."
"As our School of Medicine continues its work to sustain and advance a community that enables diverse students and faculty to learn and thrive, we are deeply grateful for the expertise and experience Dr. Jones will bring to his new role as dean," said Georgetown President John J. DeGioia. "We look forward to the many contributions Dr. Jones will make to our School of Medicine community and the future of medical education at Georgetown."
"Dr. Jones' selection as the new dean for medical education represents what is possible in the field of medicine when we work collectively to ensure that everyone has a seat at the table," said Malcolm Meredith (M'23), the student representative on the dean search committee. "I am confident that he will be the transformative leader that will help turn the page from these challenging times."
'This is the Right Fit for Me'
For Jones, Georgetown's emphasis on cura personalis, or "care of the whole person," perfectly encapsulates his own professional philosophy, he says. He sees the notion of taking an interest in a whole person — looking beyond their symptoms or diagnosis — as fundamental to success in medicine.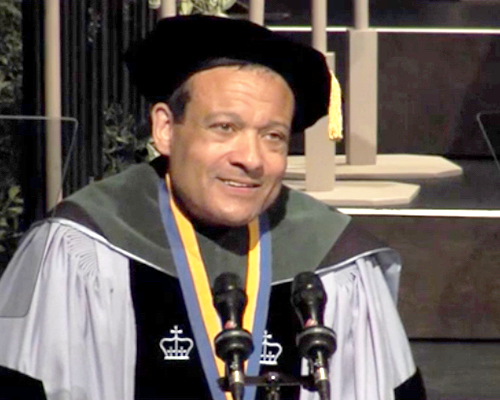 "I am a curious person by nature, and I love people's stories and how different parts of people intersect," Jones said. "So for me, cura personalis simply describes my view of medicine: taking care of the whole person and honoring their stories and where they come from."
"When I looked at Georgetown and heard these values echoed again and again with everyone I spoke with, I thought, 'This is the right fit for me.'"
Jones describes his approach to medical education as grounded squarely in truth, science and equity. The latter element, in particular, resonates with him deeply at a time when the need for diversity, equity and inclusion in health care is more urgent and timely than ever.
"Something really important to me is the challenge of bringing more people in and truly diversifying the practice of medicine," Jones said. "To do this, we need to figure out what people need to know and understand as they move along their journey — we need to meet students where they are."
Training Physicians Who Understand People
Acknowledging the medical field's checkered past when it comes to respecting minority and other underserved communities, Jones believes that promoting diversity is foundational to everything else in medicine.
"Particularly in health care, people need to recognize — and actually say out loud — that diversity is a value, and that you can't really have excellence without it," Jones noted.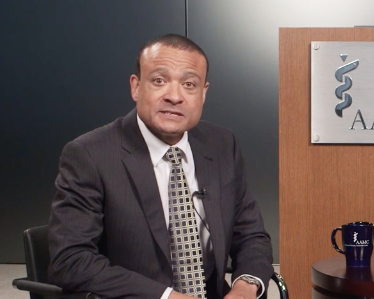 To that end, Jones said he has well noted Georgetown's ongoing efforts to reckon with racial inequality and its own role in addressing it, among them the recently launched university-wide Racial Justice Institute, the university's initiative on Slavery, Memory, and Reconciliation, the medical center's Racial Justice Committee for Change, and other educational initiatives.
"Supporting these endeavors and creating an anti-racist, anti-oppressive and inclusive environment is a priority that I share with the Georgetown community," he said.
Working toward a more diverse, equitable and inclusive workforce creates the conditions for better health care overall, according to Jones.
"We need a wide variety of people who can serve a wide community of patients, and across the board we need people who have the ability to understand other people," he said.
Thus, gaining a coveted spot in medical school is not just about who can succeed academically, but rather also, "who do we want taking care of someone we love?"
A Student-Centered Career
Born in Ohio and raised in northern Maine, close to the Canadian border, and upstate New York, Jones became interested in medicine and education at a young age. With medicine in his family — his uncle and great-grandfather on his mother's side were both surgeons — it was natural for him to build on his self-designed undergraduate major at Dartmouth College in psychology, anthropology and education to attend medical school at Columbia University's College of Physicians and Surgeons.
"I liked science and I like people and that was sort of a normal, natural place to go because it's a combination of those things," he said, and then joked, "I initially wanted to be a primary care pediatrician because I had been a camp counselor and loved kids, but then I realized being a pediatrician is not the same as being a camp counselor."
After completing a psychiatry residency and chief residency at UCLA's Semel Institute for Neuroscience and Human Behavior, he entered a consultation-liaison fellowship at Memorial Sloan-Kettering Cancer Center in Manhattan, followed by a research fellowship at UC San Diego focusing on the interactions between the central nervous system and peripheral immune system.
During his more than 25-year career in medical education, Jones has served as associate dean for students at major universities including University of California, Davis, University of Arizona, University of Texas School of Medicine at San Antonio, and UCSF. He has been the recipient of numerous awards and honors including induction in the Gold Humanism Honor Society, a Student National Medical Association Achievement and Leadership Award and an AAMC Group on Student Affairs Exemplary Service Award. While at UCSF, Jones was inducted into the Academy of Medical Educators and Alpha Omega Alpha Honor Society.
Jones has taken on critical national leadership roles to design and advance strategies that enhance the culture of equity and inclusion at medical schools across the United States. He is past chair of the AAMC Group on Student Affairs National Steering Committee, and currently serves on the AAMC Board of Directors. He chaired the AAMC Task Force on Redesign of the Medical Student Performance Evaluation and is the AAMC Board of Director's representative to the Coalition for Physician Accountability.
An expert in holistic admissions, Jones has served as a national educator on medical education and Deferred Action for Childhood Arrivals (DACA), as well as for the Building the Next Generation of Academic Physicians diversity initiative. In addition, he has been an active participant in educational initiatives designed to enhance care of LGBTQI patients, including the creation of a series of video interviews for the AAMC on the topic of enhancing institutional culture and climate for LGBT populations and those born with differences in sex development.
Building Students' Resilience
Jones said his training in psychology and psychiatry has been formative in his interactions with students over the years.
"As dean of students, I've had the opportunity to see the struggles and the challenges that students have, and have been fortunate that they have trusted me enough to let me know what their journey is really like."
Students' wellness is not something that can be separated out from medical school, or "added on" later.
"What we are trained to do as physicians is first learn medicine, and then attend to your health and well-being — it's going in two different file cabinets, when really these things need to be integrated," Jones said. "Whether it's the transition into medical school, something that happens in medical school, or an issue with their health or family, I've seen firsthand the benefit of strategizing with students to help them get through. They come back even more resilient than they were before, and become outstanding, compassionate physicians."
Moving the Family
Over the course of the next few months prior to August, Jones and his husband of 30 years, Bill Flynn, will plan their move to Washington, DC, with Angus, Emma and Toby (two Saint Bernards and a mastiff, respectively), along with Jones' mother.
Flynn, a geriatric psychiatrist, will be taking a break from clinical work to focus on his musical passion. A classical cellist, Flynn hopes to engage with students who share his musical interest.
"He's excited about this move," Jones says, "Every place I go, students know him, because we do things together."
Lauren Wolkoff (G'13)
GUMC Communications