Medical Center Operations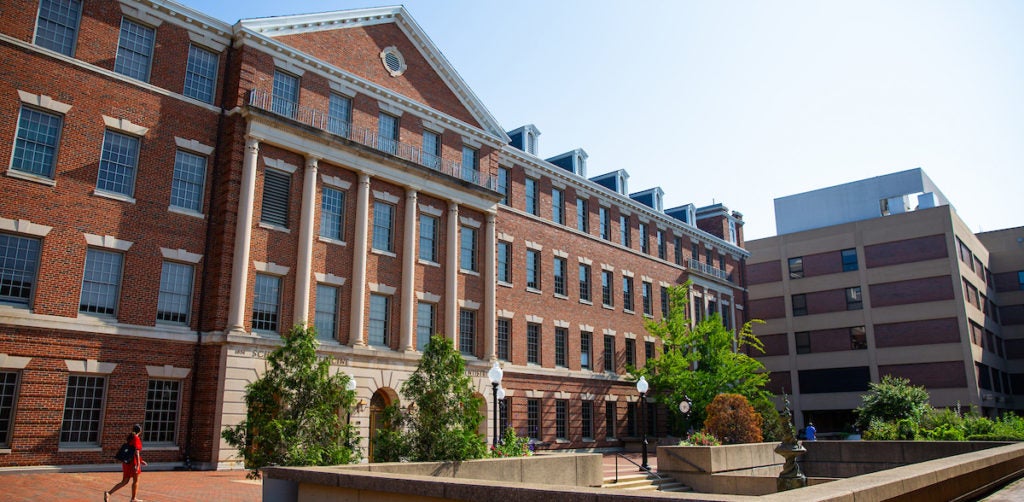 What We Do
The operations team also tracks the Strategic Plan Initiative achievements and developments for the medical center.
This includes Department of Public Safety, Risk Management, Facilities, Human Resources, and Information Systems.
GUMC Operations Policies and Procedures
Environmental Health and Safety
Susan Martin, Director, EHS
Main: (202) 687-4712 / Emergency: (202) 687-6640 / ehands@georgetown.edu
Environmental Health & Safety is responsible for Radiation Safety, Chemical Safety, Biological Safety and Laser Safety Programs. Environmental Health & Safety provides safety training, policy and procedure development, emergency preparedness and emergency response, regulatory oversight, laboratory inspection programs, decommissioning, regulated waste management — everything related to environmental health and safety matters.
Please visit the Environmental Health & Safety website for: training schedules, required forms, policies and procedures, safety manuals, access to our database, lessons learned and newsletter.
Security
The Georgetown University Medical Center is committed to providing a secure and safe environment for its faculty, staff, students, and visitors.
Individual safety within the medical center community is a priority and we are taking steps to improve and enhance security at the medical center.
Developing and maintaining a safer campus requires a community-wide approach focused on minimizing risks to individuals and campus facilities. Through this approach, every GUMC community member can contribute to our mission of excellence in research, education, and the improvement of human health and well-being.
Facilities Management
A. Mark Antonelli, Manager, GUMC Facilities
(202) 687-1497 / ama75@georgetown.edu
Facilities Management provides oversight and support for GUMC facilities — laboratories, offices, classrooms, and campus. They are responsible for coordinating all moves, updating the space management database, escalating any facility-related work orders, and key management and replacement. GUMC shared resources freezer rooms and equipment, special resource rooms (darkrooms, etc.) are also managed by Facilities Management.
Facilities Management also coordinates:
All space requests and moves. Please use this space request form.
Coordination and scheduling of loading dock functions and deliveries.
Managing campus access through GOCard Services.
View an archive of the activities of the Space Planning and Facilities Management Work Group.
Human Resources
Georgetown University Medical Center has specific human resources representatives who can assist in appropriate career placement. Find medical center human resources contact information on the Georgetown University Human Resources website.