Researchers Find Diverse Supportive Partnerships Among Older Gay Men With and Without HIV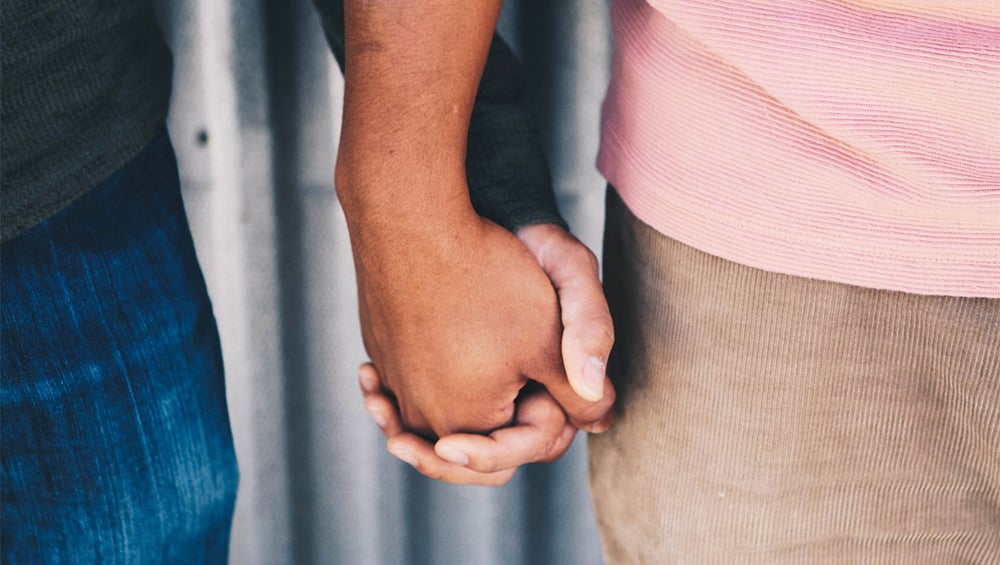 Posted in News Release | Tagged HIV, impact of social support on HIV, School of Medicine
WASHINGTON (February 17, 2021) — Recent data reveals that gay men living with HIV report having supportive relationships with family, friends or in informal relationships rather than with primary romantic partners, while gay men who are HIV-negative report having relationships mainly with primary partners. Additionally, gay men living with HIV were more likely to report no primary or secondary supportive partnerships compared to men who are HIV-negative. The analysis was led by researchers at Georgetown University Medical Center.
Along with successful HIV treatments, it is known that the presence of social support impacts long-term survival among men living with HIV. However, little has been known about the types of supportive relationships among gay men in general, and none for those men living with HIV. Identifying the types of relationships could inform how they impact healthy aging among this community of men.
To fill this knowledge gap, Georgetown researchers conducted a study to identify the types of supportive relationships among middle-aged and older gay men living with and without HIV.
The finding appears February 17, 2021, in PLOS ONE.
Lead author Matthew Statz, a third-year medical student at Georgetown University School of Medicine, and his colleagues collected supportive relationship data from 1,054 men participating in the Multicenter AIDS Cohort Study (Baltimore-Washington, DC, Chicago, Pittsburgh, and Los Angeles) from 2016-2019.
The average age of the men was 62, with similar numbers of HIV-positive and negative men. The study participants were asked about any primary or secondary supportive relationships in their life. A primary relationship was defined as a long-term relationship that included marriage, other forms of legal commitment, or a strong romantic commitment between partners. Secondary relationships included close friends, biological family members, chosen family sexual partners, or former romantic partners.
"We recognized that little was known about the types of supportive relationships these men had — whether they were in committed romantic relationships, or if they relied on other non-romantic partnerships, such as family and friends," said Statz.
"The large number of older gay men, regardless of their HIV status, who reported having neither a primary nor secondary supportive relationship was unexpected and concerning," said Statz. "The importance of social support has been clearly established in the management of chronic illness, including HIV."
Statz says the study paves the way for further research into how these men's partnerships impact all aspects of their mental and physical health, including implications for HIV viral suppression, frailty and loneliness.
---
The study was funded by the National Institute on Minority Health and Health Disparities (R01MD010680).
In addition to Statz, authors of the manuscript at Georgetown include Deanna Ware and Michael Plankey, the study's senior co-principal investigator and professor in the Department of Medicine at Georgetown University Medical Center. Other authors include Nicholas Perry, Warren Alpert Medical School, Brown University, Providence, Rhode Island; David Huebner, Department of Prevention and Community Health, Milken Institute of Public Health, George Washington University, Washington, DC; Christopher Cox and Sabina Haberlen, Department of Epidemiology, Bloomberg School of Public Health, Johns Hopkins University, Baltimore, MD; Andre Brown and James Egan, Department of Behavioral and Community Health Sciences, Graduate School of Public Health, University of Pittsburgh, Pittsburgh, PA; Steven Meanley, Department of Family and Community Health, University of Pennsylvania School of Nursing, Philadelphia, PA; Mark Brennan, Brookdale Center for Healthy Aging, Hunter College, City University of New York, New York, NY; Linda A. Teplin, Feinberg School of Medicine, Northwestern University, Chicago, IL; Robert Bolan, Los Angeles LGBT Center, Los Angeles, CA; and M. Reuel Friedman, Department of Infectious Diseases and Microbiology, Graduate School of Public Health, University of Pittsburgh, Pittsburgh, PA (co-principal investigator of this study).
Statz and his co-authors report having no personal financial interests related to the study.