Seventh Annual GUMC Convocation to Honor Mental Health Pioneer
Posted in GUMC Stories
OCTOBER 29, 2014—Georgetown University Medical Center (new window) (GUMC) will present its highest honor, the 2014 Cura Personalis Award (new window), to Helen S. Mayberg, MD (new window), during the medical center's Seventh Annual GUMC Convocation (new window) on Wednesday, Nov. 5.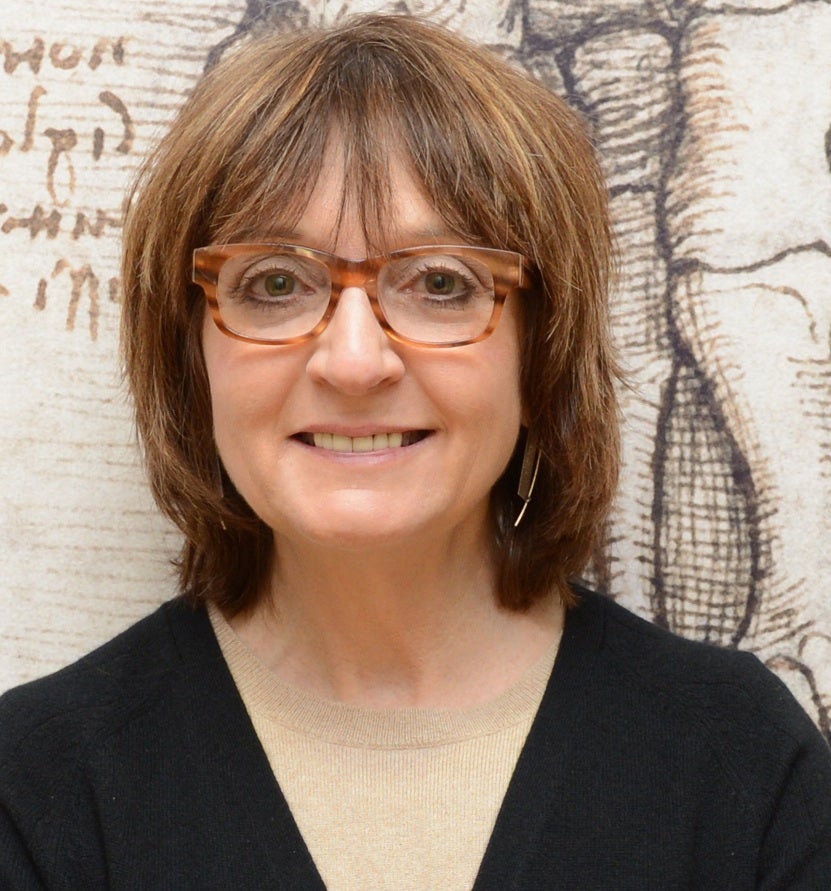 Mayberg is renowned for her pioneering work using deep brain stimulation (DBS) in treatment-resistant depression.
While neuroscience research has produced meaningful information about the underlying brain circuitry involved in mental health disorders, innovative techniques such as DBS are pushing the envelope in translating such knowledge into clinically actionable help for patients.
"Dr. Mayberg is a visionary in her field whose dedication to changing the treatment landscape for patients with mental health disorders perfectly captures the ideals behind the Cura Personalis Award," says Howard J. Federoff, MD, PhD (new window), executive vice president for health sciences at GUMC and executive dean of the School of Medicine (new window). "We look forward to her insights into the mental health burden, and how research and treatment in this area are evolving."
Celebrating Achievement
Convocation brings together faculty, students and staff for an annual unified celebration that recognizes unique and outstanding achievements in research, education and service of faculty and students across GUMC.
In the morning, GUMC will convene a dynamic colloquium related to Mayberg's expertise titled "New and Emerging Perspectives on Mental Health." (new window) The panel discussion will take place from 10:00-11:30 am in the Research Building Auditorium.
Moderated by Federoff, the discussion will feature Mayberg as well as three other Georgetown experts: Mayada Akil, MD (new window), professor of psychiatry at GUMC and vice chair for education and medical director of outpatient programs at MedStar Georgetown University Hospital; James Giordano, PhD (new window), professor in the Department of Neurology and chief of the Neuroethics Studies Program at the Pellegrino Center for Clinical Bioethics at GUMC; and Edilma Yearwood, PhD, RN, FAAN (new window), associate professor and interim chair of the Department of Nursing at the School of Nursing & Health Studies (new window).
The panelists will discuss the various facets—clinical, ethical, preventive, public health—of the mental health burden, and what lies ahead for the research and treatment of these disorders.
At the afternoon convocation ceremony, starting at 3 pm, Federoff and Georgetown University President John J. DeGioia, PhD (new window), will bestow the Cura Personalis Medal to Mayberg, who will deliver the keynote lecture.
Outstanding GUMC faculty and student achievement across all sectors of GUMC will also be recognized at the award ceremony, including excellence in teaching, research and service.
Immediately following the Convocation ceremony, a reception will be held on the Podium Level of the Research Building Auditorium in honor of Mayberg and all awardees.
For a full schedule of convocation-day events, click here (new window).
By Lauren Wolkoff
GUMC Communications