School of Medicine Alum To Be Honored by Congressional Medal of Honor Society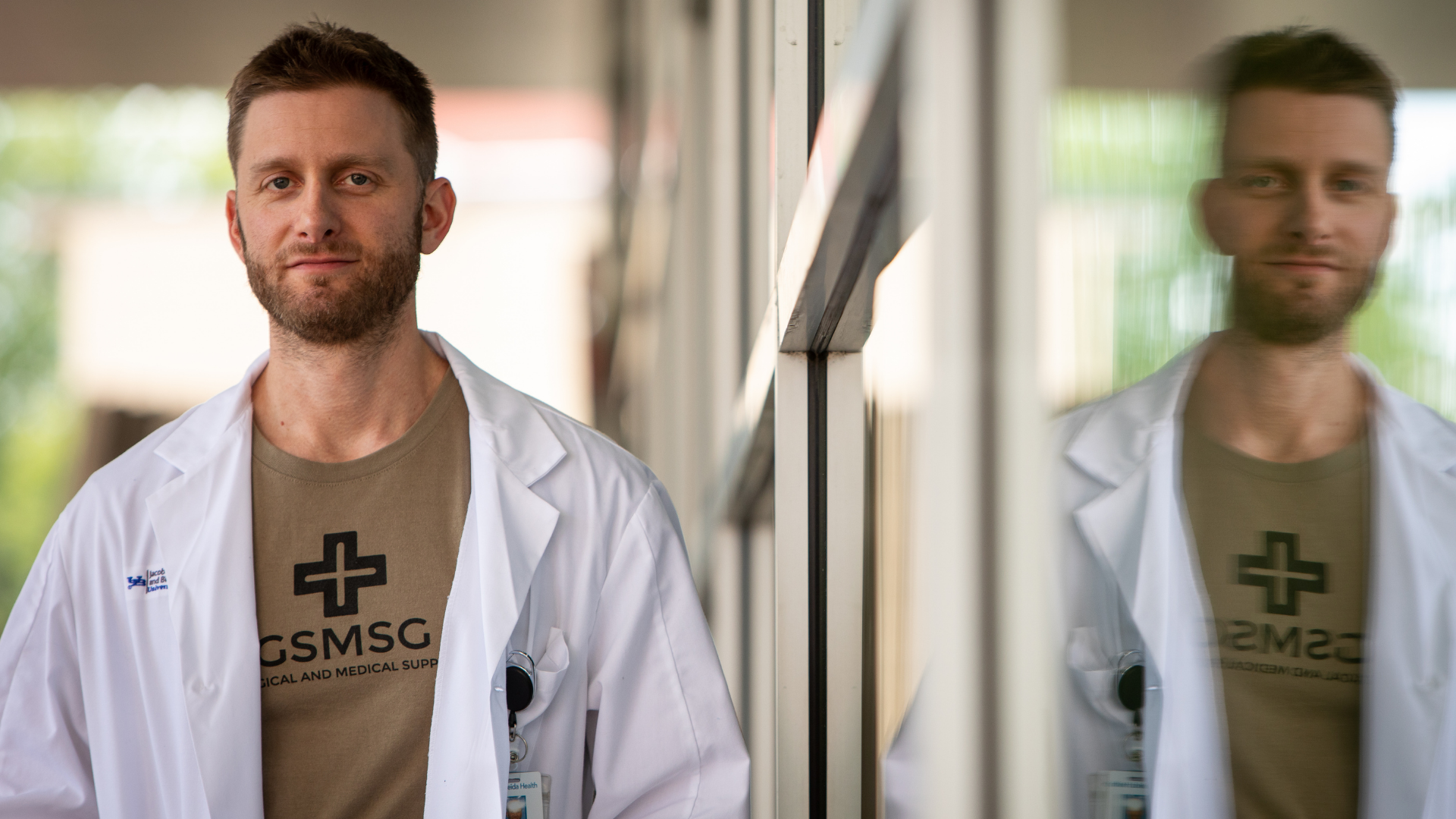 Posted in GUMC Stories | Tagged Citizen Honors Award, cura personalis, School of Medicine
(April 6, 2022) — The Congressional Medal of Honor Society has selected Georgetown double alum Aaron Epstein, MD (G'12, M'18), as the recipient of its 2022 Citizen Honors Award for Service for his "commitment to providing medical relief to communities in conflict zones, austere environments, and disaster areas around the world."
Epstein graduated from Georgetown University School of Medicine in 2018 and from the School of Foreign Service in 2012.
The Citizen Honors Awards recognize Americans who consistently place others before themselves through volunteer service. "Whether they happen in a single instance of bravery or through continued service to others, acts of courage and self-sacrifice symbolize the American spirit," states the society's website.
In his first year of medical school at Georgetown, Epstein founded the Global Surgical and Medical Support Group (GSMSG), an organization that provides medical relief and training in conflict zones.
Epstein led GSMSG's initial work in 2015 at a clinic in Iraq providing medical care to people critically injured by ISIS fighters. Members of GSMSG, including Epstein, are now in Ukraine training civilians to deliver first aid to those injured in the war. The organization's work was featured recently on CNN and Fox News.
Epstein's award citation states, "What started as small teams of physicians has since expanded to an organization made up of more than 1,000 leading U.S. licensed medical experts, covering every medical and surgical subspecialty, from medical institutions around the world as well as U.S. Special Operations veterans. This unique combination of medical expertise and the ability to operate in austere settings allows GSMSG to rapidly bring unparalleled services to some of the harshest environments and serve populations in dire need.
"Dr. Epstein's passion and commitment reflect great credit upon himself, his family, and the United States."
Important Lesson from the Field
During his final year of medical school, Epstein was selected by his peers as the student speaker for the School of Medicine's Warwick Evans Awards Ceremony.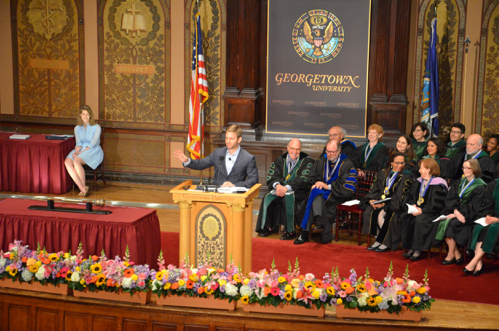 During that 2018 speech, he described his initial work with GSMSG at the clinic in Iraq. Epstein said he noticed that most patients appeared to be in stable condition. After asking why they were there, he recounted that a patient said that it "meant the world to them" to be seen by an American doctor.
Espstein said the experience taught him an important lesson: So much of our ability to heal comes from our very presence, he said.
"The light and energy that comes from each of us in this room burns brighter, longer and with more intensity than you yourself may be able to appreciate at this moment in time," Epstein said.
At the same ceremony, Epstein was awarded the International Programs Award, which is presented to students who demonstrate outstanding service to international health, reflecting the Jesuit ideal of service to others.
Epstein, now a surgical resident at the University at Buffalo, will be presented with the 2022 Citizen Honors Award for Service during a ceremony on July 20.