Georgetown Training Programs Mentor Top Scientists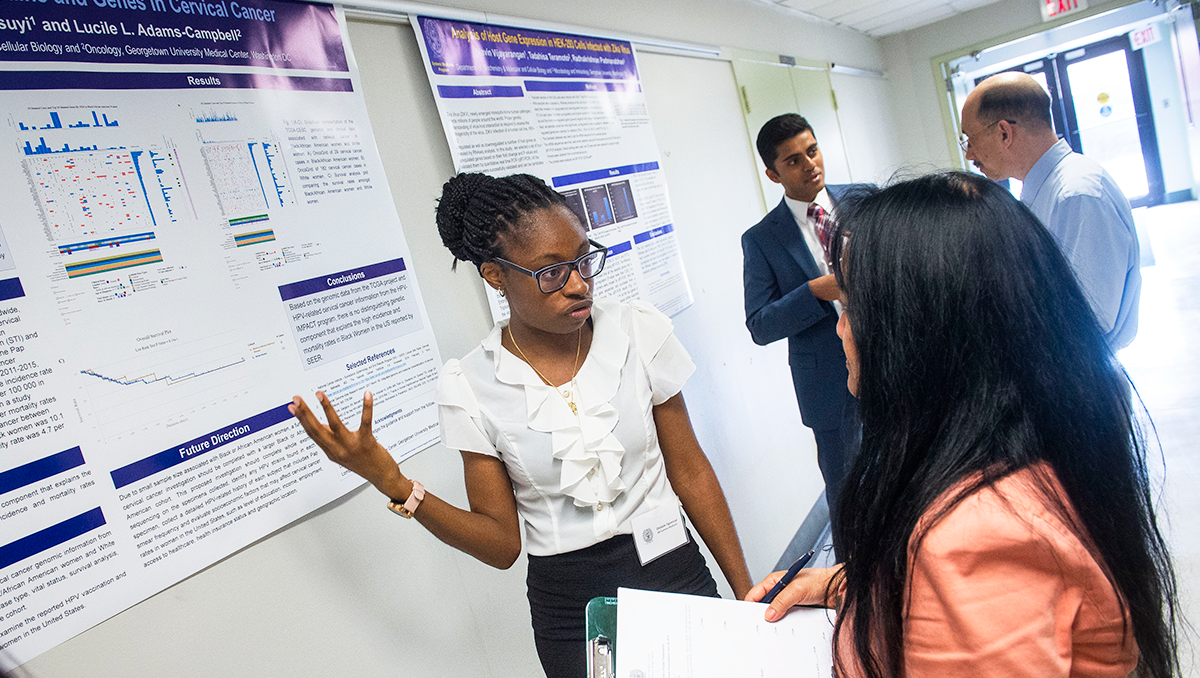 Posted in GUMC Stories | Tagged Biomedical Graduate Education, cancer research, education, Georgetown Lombardi, post-doctoral education, student mentoring
(September 24, 2021) — It is a prestigious hallmark of an internationally recognized academic health and science center like Georgetown University Medical Center: the coveted "training grant." Federally funded training grants, such as the so-called T32 and K12 grants, allow universities to recruit and train innovative, high-caliber scientists.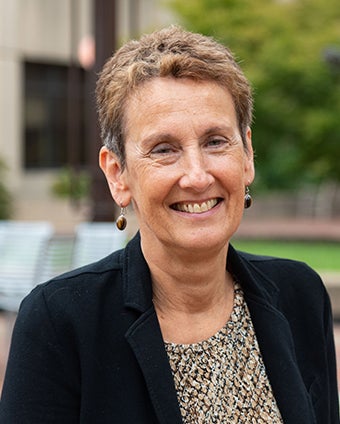 With seven National Research Service Award (NRSA) Institutional Research Training Grants, including three that were awarded in 2021, GUMC faculty have secured the most training grants in the university's history, bringing in over $24 million in funding for pre- and postdoctoral training. An additional three T32 applications are in the pipeline for review.
"I, and the BGE program in general, greatly appreciate the enormous faculty effort that goes into these training programs and grants," says Anna Riegel, PhD, professor of oncology and pharmacology and senior associate dean of biomedical graduate education (BGE). "It is a labor of love of education and is such a pleasure to work with these outstanding trainees."
Best and Brightest
Bringing diverse skill sets and fresh ideas that spark new research avenues for faculty, the trainees represent the best and the brightest. Their contributions toward advancing novel research are evidenced by publications in top journals and presentations at widely attended national and international conferences.
Consequently, the competition to recruit them is significant. Thus, reducing the financial burden on them and their mentors is a major draw. The financial support the training grants provide allows these advanced students to pursue coursework and other educational activities, laboratory research, and abstract, manuscript and grant writing. In addition, training grants allow faculty to allocate portions of their research budgets to other personnel or resources.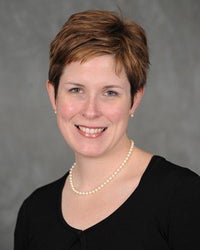 That said, it's not just the grants that attract the trainees. GUMC's innovative science and translational medicine opportunities, combined with the expertise and experience of widely recognized faculty, have attracted the highest caliber domestic and international students and postdocs into these training programs.
Having faculty members with significant mentoring experience is one attribute that sets Georgetown apart from other institutions that may attract promising young scientists. While the Cancer Population Science (CPaS) program at Georgetown Lombardi Comprehensive Cancer Center just recently received its first T32 training grant, its faculty members — under the leadership of professors of oncology Suzanne O'Neill, PhD; Marc Schwartz, PhD; and Lucile Adams-Campbell, PhD — have mentored trainees for years.
"We have many investigators in our program who have a long track record of successfully training postdocs and junior faculty," O'Neill explains. "Now many of those junior faculty are preceptors in our program, so they learn how to become mentors. This mentoring structure is a unique strength of our program."
Established Training Programs
The longest-standing T32 training program at GUMC is housed within the Tumor Biology Program, established in 1997. Since 2005, it has been under Riegel's direction. In its 24-year history, the program has trained hundreds of young scientists who have gone on to have successful careers in biomedical sciences.
The Translational Biomedical Science (TBS) TL1 Training Program for predoctoral students and postdoctoral fellows was renewed last year for another five years. It is one of the three NIH-funded cores of Georgetown-Howard Universities Center for Clinical and Translational Science (GHUCCTS). This program spans Georgetown and Howard universities and includes the Washington DC VA Medical Center and is led by Kathryn Sandberg, PhD, professor and vice chair for research in the department of medicine. The program leverages training opportunities in cross-institutional pre- and postdoctoral training with an interdisciplinary focus.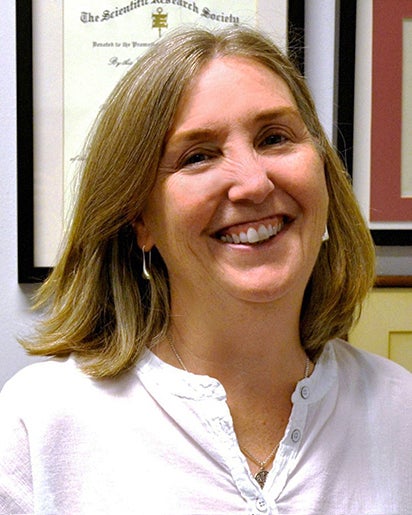 In tight synergy with the TBS program, the GHUCCTS KL2 Institutional Career Development Core (renewed twice by NIH) is led by Jason Umans, MD, PhD, associate professor of medicine and obstetrics/gynecology. This program provides mentored research career development for junior faculty translational researchers.
The programs supported by the four other training grants are highly interconnected, encompassing specialized education and research in interdisciplinary integrative neuroscience, neural injury and plasticity, neuro-HIV and Alzheimer's disease. Many of the predoctoral students who participate in these training grants are part of the Interdisciplinary Program in Neuroscience (IPN), directed by Kathleen Maguire-Zeiss, PhD, professor and chair of neuroscience.
Giving Trainees the Skills They Need
Trainees need dynamic flexibility to adapt to changes in the field and remain competitive.
"It used to be that students were very focused on what's going on in their mentor's lab," Riegel recalls. "But in cancer, for instance, there's been a huge sea change in the focus of training and the knowledge trainees need to manage a project. Because we have access to such large data sets, we want them to acquire the mathematical chops to understand the bioinformatics aspects of proteomic and genomic analyses."
Maguire-Zeiss echoes this sentiment. "With such a big emphasis on rigor, reproducibility and statistical literacy, we have had to build in more biostatistical instruction so that trainees understand how to interpret 'big data.'"
"In our program, we cultivate interdisciplinary training opportunities in the McCourt School of Public Policy, epidemiology, infectious disease and other fields, really leveraging the strengths of our whole campus," O'Neill adds.
Obtaining funding is an essential goal for many trainees. Such funding can be key in launching their academic careers after completion of their training here. For example, O'Neill notes that the CPaS training program is structured to help students secure an NCI-funded mentored grant proposal.
Megan Barefoot (C'16, G'23), an MD/PhD candidate in tumor biology, received an NIH F30 fellowship award to investigate cellular damage after liver transplants, which may ultimately help improve the diagnosis and management of graft dysfunction.
"Through support from the Tumor Biology T32 training grant, I have been able to attend conferences and educational workshops that have fostered collaborations and greatly enhanced my research project design," Barefoot says. "The established track record of funding and career support from the T32 training grant has made a big difference in preparedness when it comes to writing my own grants."
Cura Personalis: Training the Whole Person
Many trainees ultimately pursue careers in academic research. However, some trainees take on different opportunities.
"We help the students find the career that's best for them," Riegel explains. "The reality is that fewer than 20% of PhDs go into academia. Many others go into very successful careers in the biotech industry, policy, science writing or local regulatory agencies."
Although GUMC is a relatively small institution compared to others that have received national training grants, it has several unique advantages. "Students are not siloed," Riegel says. "They have a home where they are comfortable. The environment is very collaborative."
"These training opportunities are a great way for students to build a cohort of colleagues," says Maguire-Zeiss. "These are the people they may collaborate with in the future."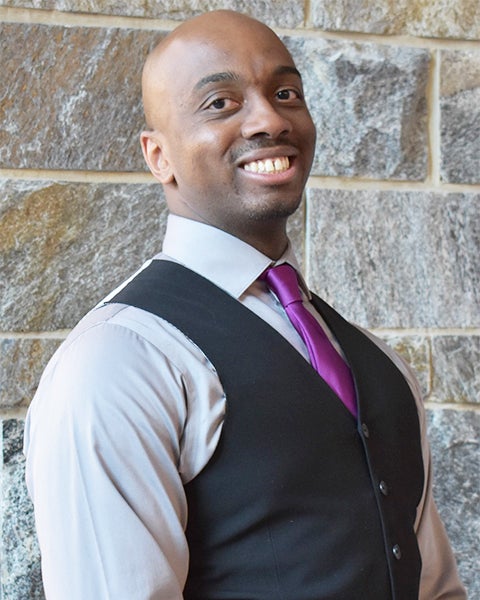 Caleb McKinney, PhD, MPS, assistant professor of rehabilitation medicine and assistant dean, graduate and postdoctoral training & development, says Georgetown provides a unique setting that students look for. "Our Jesuit values of cura personalis and commitment to the educational and professional development of the whole person confer a strong training environment."
In addition, the programs strive to recruit trainees from groups that are underrepresented in biomedical research. This effort will continue to diversify and strengthen the training experience, and ultimately the biomedical research workforce.
McKinney notes that a gratifying consequence of these grants has been that interdisciplinary collaborations and mentorship opportunities among students and faculty develop organically. Faculty have also identified new collaborators and novel research questions as a result of participating in training activities.
"As mentors and faculty, we gain so much from our work with students," Maguire-Zeiss says. "There's a great deal of joy in it. I've learned a lot about areas of science I wasn't thinking about because of the students' questions. For anyone who wants to be more involved with students, the training grants are a great way to do that."
Beth N. Peshkin
GUMC Communications
Training Grants Awarded to Georgetown University Medical Center
---
NIH-Funded Training Grant
Principal Investigator(s)
Cancer Population Science Program (CPaS) (T32)
Suzanne O'Neill, PhD (MPI)
Marc Schwartz, PhD (MPI)
Lucile Adams-Campbell, PhD (MPI)
Predoctoral Training in Integrative Neuroscience (T32)
Housed within the Interdisciplinary Program in Neuroscience (IPN)
Ludise Malkova, PhD (PI)
G. William Rebeck, PhD (PI)
Kathleen Maguire-Zeiss, PhD (Director, IPN)
Neural Injury and Plasticity (NIP) Training Grant (T32)
Kathleen Maguire-Zeiss, PhD (PI)
The Ruth L. Kirschstein NRSA Institutional Research Training Grant in Tumor Biology (T32)
The Training Program in NeuroHIV (T32)
Italo Mocchetti, PhD (PI)
Marta Catalfamo, PhD (PI)
Aging and Alzheimer's Related Training (AART) (T32)
GHUCCTS Translational Biomedical Sciences (TBS) Training Program (TL1)
Kathryn Sandberg, PhD (PI)
GHUCCTS Institutional Career Development Core (KL2)
Jason Umans, MD, PhD (PI)
Neurorehabilitation and Restorative Neuroscience Training Program (K12)
Barbara Bregman, PhD (PI)
Alex Dromerick, PhD (PI, deceased)
Brain and Language Training Program
Peter E. Turkeltaub, MD, PhD
Pharmacological Sciences Training Program (PSTP)
Patrick A. Forcelli, PhD (PI)
Anton Wellstein, PhD (Co-PI)
Kathleen Maguire-Zeiss, PhD
Caleb McKinney, PhD, MPS
Ronda Rolfes, PhD