Georgetown AHEC Prepares the Next Generation of Primary Care Professionals
Posted in GUMC Stories | Tagged AHEC program, health disparities, health equity, School of Medicine, student achievement
(June 18, 2021) — As a college student shadowing in an emergency department, Lorrane Kabert, MD (M'21), frequently found herself wondering what happened to patients after her shift ended and if they received adequate follow-up care.
"I truly enjoyed speaking with patients and learned that many of them did not have doctors that they saw regularly," she said. "My experience taught me how much I valued continuity, patient interaction and the ability to help others with their health maintenance."
In addition to her interest in primary care, Kabert felt passionately about addressing health disparities, community service and mentorship, a combination that drew her to the Area Health Education Centers (AHEC) program at Georgetown. "I was so eager to see that there were so many opportunities available provided by AHEC — many sites where I could serve the underserved, mentorship programs and much more," she said.
Recognizing her commitment to primary care, Kabert was one of nine students awarded a $15,000 AHEC Primary Care Tuition Scholarship.
"Georgetown's AHEC is a phenomenal program that gives you ample opportunity to make a difference in your community," said Kabert, who will start her residency in family medicine at MedStar Franklin Square Medical Center in Baltimore in July.
AHEC has awarded $406,400 in scholarships since 2017 for 74 students, including 21 School of Medicine Primary Care Tuition Scholarships, 11 School of Medicine Clerkship Scholar awards, 4 NHS Scholar awards, 17 conference scholarships and 21 Summer Research Scholar awards.
"We rely on GUMC and federal funding to implement programs for students, residents, faculty and staff at the School of Medicine, School of Nursing & Health Studies, and our AHEC Centers at MedStar Health and DC FQHCs [federally qualified health centers], always prioritizing advancing health equity and building sustainable partnerships with community-based organizations serving vulnerable populations," said Michelle Roett, MD (M'03), MPH, Professor and Chair of the Department of Family Medicine, and Director of DC AHEC.
Serving Underserved Communities
In 1971, Congress developed AHEC programs to recruit, train and retain health professionals to serve underserved populations, addressing community health needs with the resources of academic medicine. Supported by the Health Resources and Services Administration (HRSA) of the U.S. Department of Health and Human Services, more than 300 AHEC program offices and centers serve more than 85% of counties in the U.S.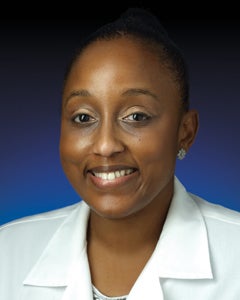 Part of the Department of Family Medicine, DC AHEC at Georgetown uses an innovative pipeline and mentorship approach to increase diversity among health care professionals and improve the primary care workforce distribution in underserved areas.
"Since 2017, DC AHEC has been such an exciting endeavor for us advancing health equity, implementing new educational programs on social determinants of health, and encouraging community outreach and engagement," Roett said. "Our AHEC program is focused on scholarship programs, mentorship, health disparities research, pipeline programs, didactics on core topics, and community-based service and clinical experiences to increase interest in primary care careers in underserved settings."
Roett is joined by a leadership team on the AHEC Advisory Committee, with faculty across Georgetown and the Washington, D.C., community, including the Clinical Advisory subcommittee, chaired by Kathryn Hart, MD, director of the new AHEC-sponsored Primary Care Leadership longitudinal track at the School of Medicine, and the Primary Care Mentorship subcommittee, chaired by LaTasha Seliby Perkins, MD, director of the AHEC sponsored mentorship program.
"Academic-community partnerships are essential elements for sustaining pipeline programs and meaningful, longitudinal community service," Roett added.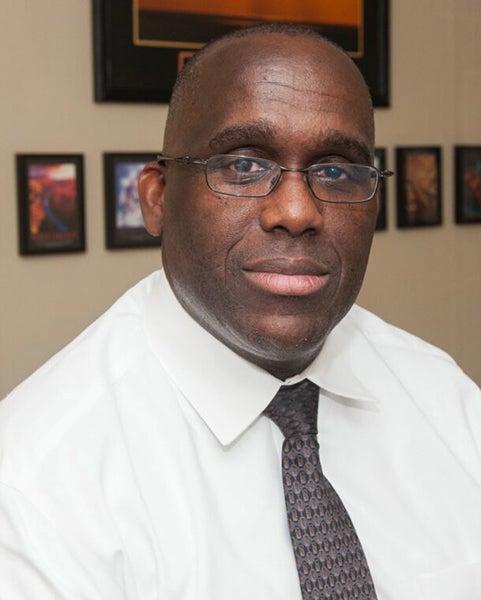 "The ability to serve and interact with patients and youth from different underserved communities was very valuable," said Kabert, who completed her community-based clinical experience for AHEC at Community of Hope, an FQHC in Washington, D.C., with a long partnership with the Department of Family Medicine, where students and residents now train together. "I was able to learn more about health care disparities and the lack of diversity in health care. This allowed me to educate others and further brainstorm ways to address it."
"The Georgetown AHEC endeavors to provide students with real world experiences in support of our most vulnerable patient populations," said David L. Taylor, M.Ed., senior associate dean for student learning and chair of the AHEC Primary Care Scholarship subcommittee at Georgetown.
"As such, our student doctors-in-training develop cultural humility, authentic communication skills and empathy for a trusting physician-patient relationship," Taylor added. "These professional and humanistic skills, coupled with clinical excellence, are the critical anchor from which both the patient and physician are vested in collaborative efforts for a wellness plan of action and optimal health outcomes."
Motivated to Pursue Primary Care
Having more primary care physicians in a community is associated with reduced health disparities, improved health outcomes, higher patient satisfaction, and lower health care costs due to lower emergency department visits and hospitalizations, Roett said. Specifically, communities with adequate primary care experience fewer deaths due to heart disease, lung disease, colon and cervical cancer, and earlier detection of breast cancer based on prevention, screening and monitoring.
"Everyone is healthier when there are more primary care physicians," Roett said. "Assessing social needs, connections to community resources, help navigating the health care system, care management from primary care teams, and integrated behavioral health, can all make a tremendous difference for vulnerable families."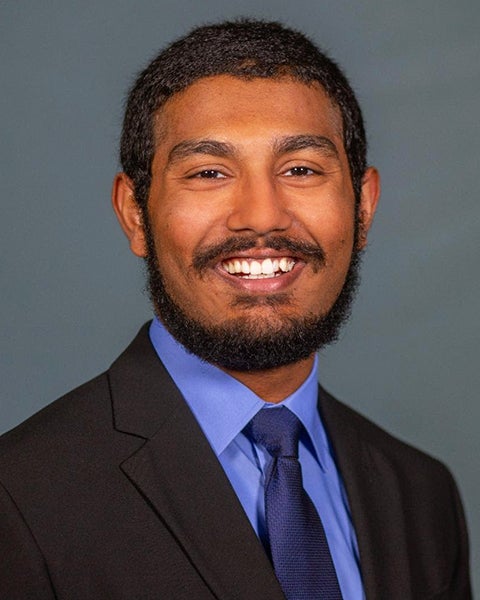 Doing research on the social determinants of health drew Anudeep J. Alberts, MD (M'21), to the field of primary care, an interest that was solidified during his rotations in family medicine and community-based clinical experience with underserved patients at MedStar Medical Group Family Medicine at Fort Lincoln. Fort Lincoln is the clinical home for the MedStar Health/Georgetown-Washington Hospital Center Family Medicine Residency Program, with a "Commitment to the Underserved" as its focus area for more than 40 years.
"I realized how much I enjoyed developing longitudinal relationships with my patients and seeing the whole spectrum of patients in family medicine," said Alberts, an AHEC Primary Care Tuition Scholarship recipient who will start his residency in family medicine at UPMC Altoona Hospital in Pennsylvania this July.
"AHEC gave me the opportunity to learn more about social determinants of health and explore other facets of health care that we don't get as much exposure to during medical school," he added. "I think I am much more appreciative of the individual life circumstances of my patients, and I hope this will help me be a more effective family physician and advocate for my patients."
Stepping Out of the Ivory Tower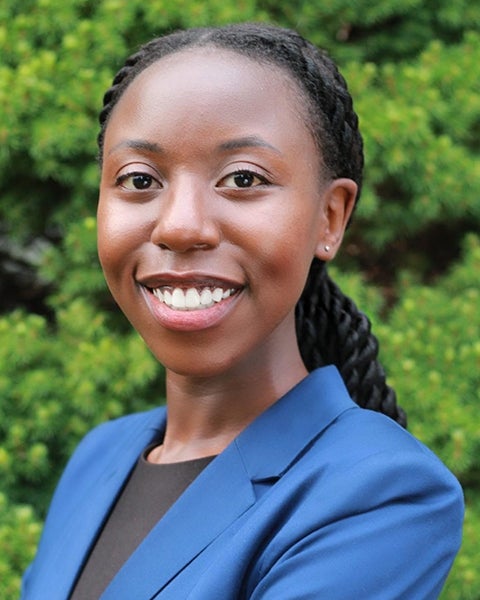 After growing up in the Washington, D.C., area, Nomazwe Ncube, MD (M'21), was interested in serving those most in need in her community through AHEC, including patients receiving care at FQHCs like Mary's Center and Community of Hope.
"Serving as an AHEC Scholar has allowed me the opportunity to commune with and serve populations in DC that we do not always interface with at Georgetown," said Ncube, an AHEC Primary Care Tuition Scholarship recipient who will start a residency in pediatrics at University of Washington Affiliated Hospitals in July.
"This is a wonderful program that I believe aids students in doing what many of us came to medical school to do: to serve our community's needs to the best of our abilities," she said. "The ivory tower complex can be pervasive. Our responsibility, therefore, is to step out and leverage our position and resources to impact positive and sustainable change our patients seek."
Kat Zambon
GUMC Communications