Empowered to Serve: First Cohort of BRIC Coaches Reflect on Personal, Professional Growth
Posted in GUMC Stories | Tagged inclusion, racial equity, racial justice, training, unconscious bias
(July 16, 2021) — The Bias Reduction and Improvement Coaching (BRIC) program launched in September 2019 with 27 members of the Georgetown/MedStar community prepared to participate in a new evidence-based program designed to train faculty and staff members to help colleagues identify and mitigate bias in the workplace.
In the midst of a deadly pandemic and a renewed dedication to the pursuit of racial justice nationally, the BRIC coaches were challenged, supported and empowered by the program. Hundreds of Georgetown and MedStar colleagues have participated in presentations led by BRIC coaches on topics including microaggressions, workplace culture and team dynamics, and strategies to reduce the impact of implicit bias in recruitment, interviewing and promotions.
"Addressing racial justice is our highest priority at the medical center, and the BRIC program has made a significant contribution toward promoting equity in our community," said Edward B. Healton, MD, MPH, executive vice president of health sciences at GUMC. "The first cohort of BRIC coaches has already made a positive impact, and I look forward to seeing how the second cohort of coaches build upon that momentum."
Below, five BRIC coaches share why they were interested in the program, what they learned and what they want you to know about the program.
'An Incredible Two-Year Experience'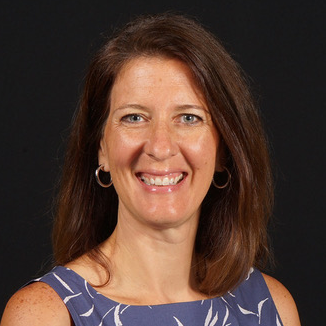 Heather Bradford, PhD(c), CNM, FACNM
Assistant Program Director, Course Coordinator and Clinical Faculty Advisor,
Nurse Midwifery/WHNP & WHNP Programs
Why were you interested in becoming a BRIC coach?

I believe bias reduction efforts in all aspects of graduate education are essential in order to undo and dismantle systems of oppression, address social determinants of health, and advance health equity. I also wanted to represent the nursing faculty, specifically faculty who teach from a distance, in the initial cohort of coaches to pave the way for others.

What did you gain from being a part of the BRIC program?

This was an incredible two-year experience. It was a safe space to learn and discuss unconscious bias in all aspects of graduate education, including mentoring, recruitment of students, and promotion. It served as a starting-off point for personal and professional growth in understanding my own biases. In addition, I engaged for the first time with faculty across GUMC, which was really valuable. After the first year, an NHS colleague and I presented several times to our department and we felt very supported in this work.

What do you want other people to know about the BRIC program?

I didn't know if I would have time to commit to this important work, but thinking about the microaggressions and racism that our Black and Brown students, colleagues and patients experience on a daily basis, the decision to participate was an easy one. This should be a required training for all faculty and staff. The program is very well run, and it didn't require a lot of time. I see it as an essential component for any faculty member onboarding or currently engaged in graduate education in order to address racism and advance health equity.
'I Gained So Much From the Program, Both Personally and Professionally'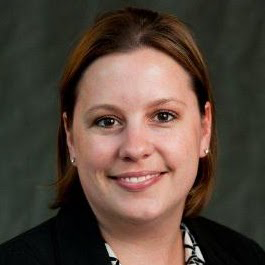 Nicole Houle, Ed.D.
Associate Dean for Admissions, School of Medicine
Why were you interested in becoming a BRIC coach?

During a one-day Cook Ross Workshop on Implicit Bias through the AAMC, I learned so much about implicit bias, myself and others. It changed my life, and I felt that workshops like it must continue. When I learned of the opportunity to apply to become a BRIC coach, I enthusiastically jumped on the opportunity. I have always had a desire to serve and help others, and this was a perfect opportunity for me to do so. 

What did you gain from being a part of the BRIC program?

I gained so much from the program both personally and professionally. Discovering your own biases and connecting with others is an ongoing and vulnerable process. I am so grateful for the people I worked with and their willingness to open up in ways that were uncomfortable at times. It was empowering to come together to serve with the goal of helping others discover themselves, to recognize implicit bias, and help instill ways to mitigate unfavorable biases and improve outcomes.

What do you want other people to know about the BRIC program?

The BRIC program offers a safe space for you to learn about yourself and learn from colleagues. It is a great way to connect, understand and work with others. I had the opportunity to connect with individuals I may not have otherwise, and I learned so much from their stories and experiences. If you desire to become a better leader, manager and/or want to help make your workplace more inclusive and engaged, this is the program for you.
'A Well-organized and Efficiently Executed Coaching/Leadership Training Program'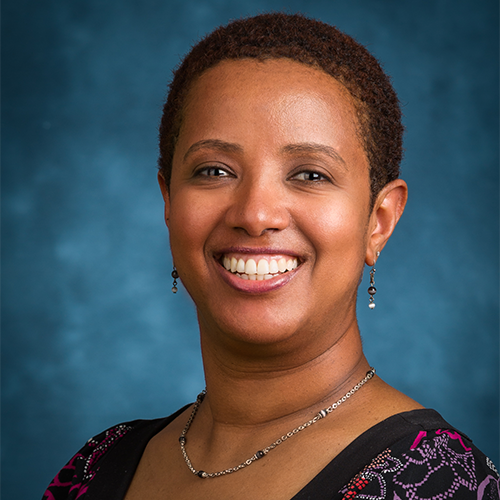 Meskerem (Mesky) G. Lloyd
Director of Student Research, Office of Medical Student Research
Why were you interested in becoming a BRIC coach?

I was first interested in joining the BRIC Program to learn about bias and answer questions I had about bias. I count it a great privilege to be one of the BRIC coaches assisting our community in learning more about bias.  

What did you gain from being a part of the BRIC program?

I learned that everyone has bias. I also learned that recognizing we all have bias is the first step in mitigating it, which leads to learning how to work with the bias each of us have in our day-to-day work functions resulting in positive, inclusive and equitable outcomes. 

What do you want other people to know about the BRIC program?

The BRIC program is a well-organized and efficiently executed coaching/leadership training that supports our GU community journey toward lessening the impacts of bias on recruitment, selection, cultivation, promotions and advancement of our community members. The program uses an evidence-based approach exploring the science of bias and mitigation methods, and it provides tools that departments can use to identify and address the opportunities and challenges that recognizing our bias bring. BRIC coaches are departmental champions of bias reduction, providing customized and in-time response to training needs, specifically tailored to teams within departments across our community. 
'As BRIC Coaches, We Can be Impactful and Make a Difference'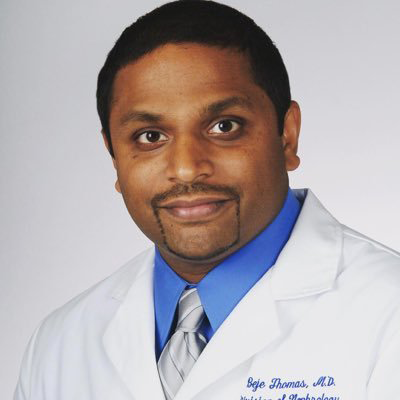 Beje Thomas, MD
Associate Professor of Medicine, Georgetown University School of Medicine,
Transplant Nephrology, MedStar Georgetown Transplant Institute
Why were you interested in becoming a BRIC coach?

I wanted to enhance the different day-to-day relationships I had with patients, mentees and colleagues. I felt that if I understood bias and how it affected me and others, that these relationships would benefit. In addition, I have always been told to surround myself with great mentors and community, and this was an opportunity for that under the guidance of Dr. Kristi Graves and Dean Susan Cheng. 

What did you gain from being a part of the BRIC program?

First and foremost: community. Within our group, there are so many others who will offer you advice and resources, and you really do grow together. Your vision and ideas become more well-balanced as you see others' perspectives. Second, education and my own growth. I have been exposed to an area that I did not know existed prior to the BRIC program. Now I have taken in podcasts, articles, social media posts and more to build my knowledge base. Bias training made me aware of my own biases so that going forward, I can better engage with others and be as unbiased as possible in my decision making. I feel as BRIC coaches, we can be impactful and make a difference.

What do you want other people to know about the BRIC program?

The BRIC program gives you community and networking, mentorship, the chance to grow your footprint, academic achievement, and personal growth. Yes, you will gain a lot, but also you will be able to give a lot and make an impact!
'Learning and Sharing with the Group Continues to Inspire and Empower Me'
Vanessa S. Tunstall, MPH
Senior Administrator, Department of Family Medicine
Why were you interested in becoming a BRIC coach?

While my day-to-day responsibilities include operations and finance, being a BRIC coach gave me the opportunity to channel my public health training and access the program's resources to confidently facilitate discussions around bias. My role in supporting the department's education, research and clinical mission allows me to provide a unique perspective and contribute to our developing culture around diversity, equity and inclusion. 

What did you gain from being a part of the BRIC program?

Being part of BRIC provides me with a support system of like-minded individuals who are committed to self-reflection, growth and knowledge sharing. My cohort has shown tremendous strength by being vulnerable when talking about bias and its role in our daily personal and professional lives.  Learning and sharing with the group continues to inspire and empower me.

What do you want other people to know about the BRIC program?

You do not have to be an expert on bias, just be willing to learn and share what you learn! The program provides ample support in skill-building and preparation for sharing  this important and fulfilling work.