At 'I, Too, Am Georgetown Medicine,' Medical Students Reflect on Identity and Community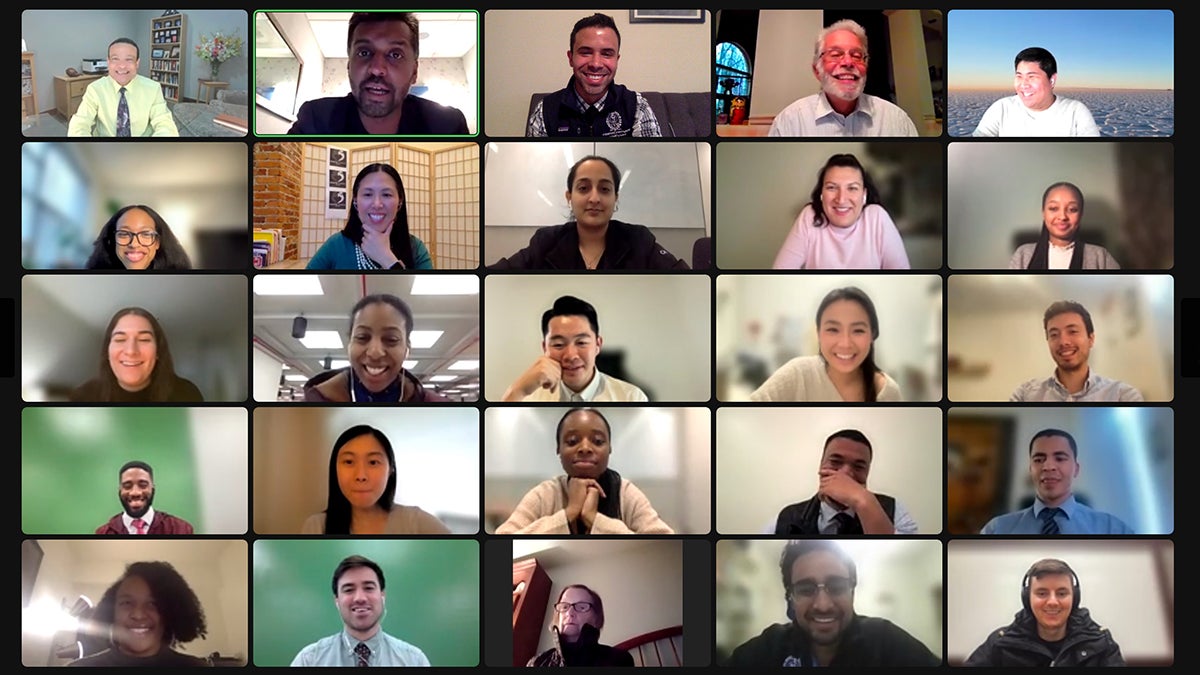 Posted in GUMC Stories | Tagged diversity, medical education, racial equity, racial justice, School of Medicine
(April 15, 2022) — After expressing concerns about their sense of purpose and the way they build community, medical students held the first "I, Too, Am Georgetown Medicine" event in 2017. Six years later, the event remains a valuable opportunity for participants to reflect on their experiences and build connections.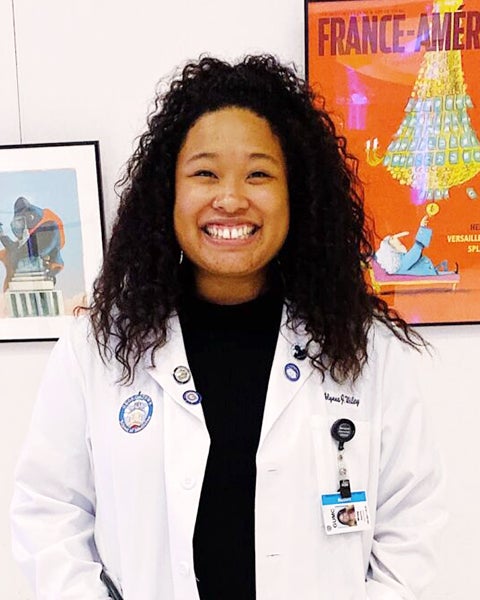 "This year's theme is 'Out of Our Element: Vulnerability, Fatigue and Misinformation – Caring for Yourself and Your Community in Isolating Times,'" event organizer Alynna Wiley (M'22) said. "This theme is so important and resonates with our community now more than ever, now going on year three of the COVID-19 pandemic."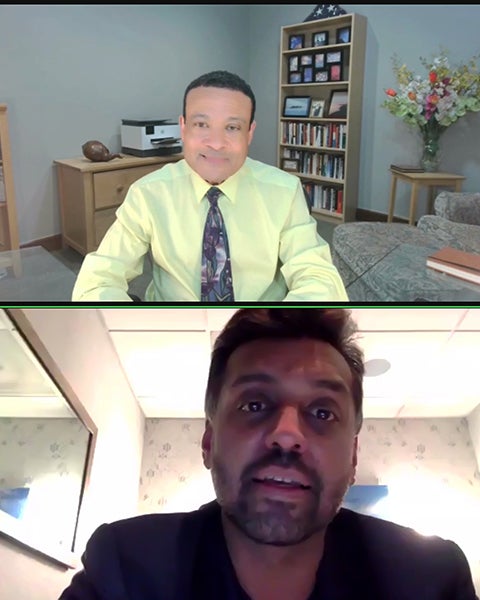 The virtual event on April 7 started with a brief centering meditation before students joined breakout rooms on topics including burnout, mindfulness, challenging misinformation and antiracism advocacy. Following the breakout sessions, participants listened to a fireside chat with Lee Jones, MD, dean for medical education, and Wajahat Ali, author of the acclaimed memoir "Go Back to Where You Came From: And Other Helpful Recommendations on How to Become American."
"I, Too, Am Georgetown Medicine" is an annual collaboration with the Learning Society Advisory Committee, the School of Medicine Student Government Diversity Representatives, the Gold Humanism Honor Society, the Office of Diversity, Equity and Inclusion, and the Office of Student Affairs.
A Safe Space to Build Community
In her fourth year as an organizer of "I, Too, Am Georgetown Medicine," Wiley said that the gathering is intended "to provide a safe space to build community without judgment or pressure."
"This event is important because it provides students an opportunity to simply 'be,'" she said. "It provides students (and faculty) space to discuss issues relevant to them without fear of judgment or 'overanalysis.' As medical students, we are evaluated nearly every step of the way, so it is important to pause and remember why we are here."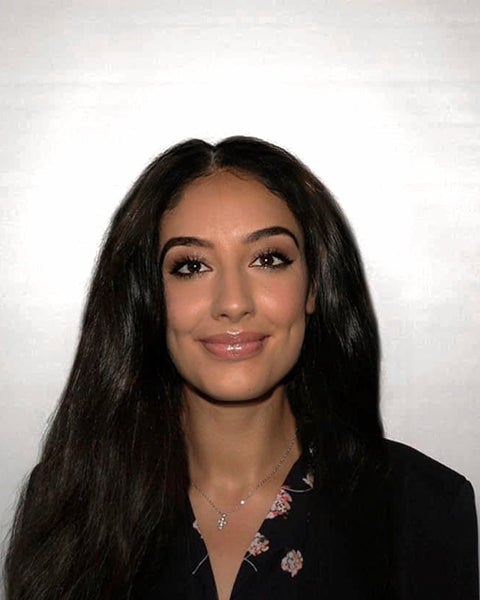 As a first-generation student from Egypt, Haidy Beshay (M'25) looked forward to the event as a safe space to discuss identity, belonging and impostor syndrome. "I learned that by sharing our thoughts and feelings we find that we are more similar than different and saw the power of having a community to build one another," she said.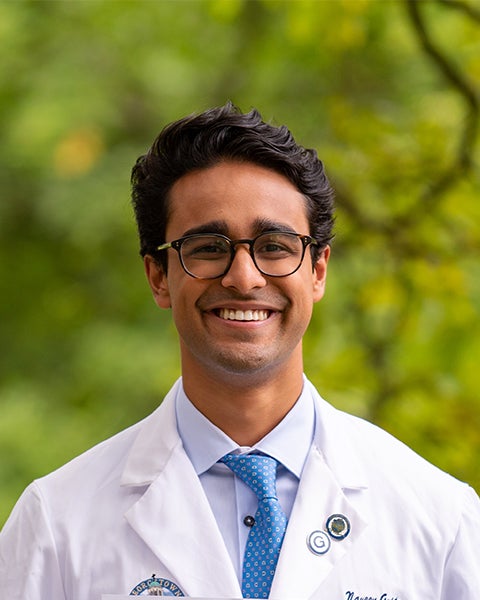 "This event is important to connect people of all different stages in their medical career to the same spot and discuss topics that are shared experiences between all groups," said Naveen Gupta (M'23), facilitator of the breakout session on antiracism advocacy. "In a sense, this event takes away feelings of isolation and instead empowers through feeling part of a diverse community that can empathize and remind us that we are not alone here."
Addressing Misinformation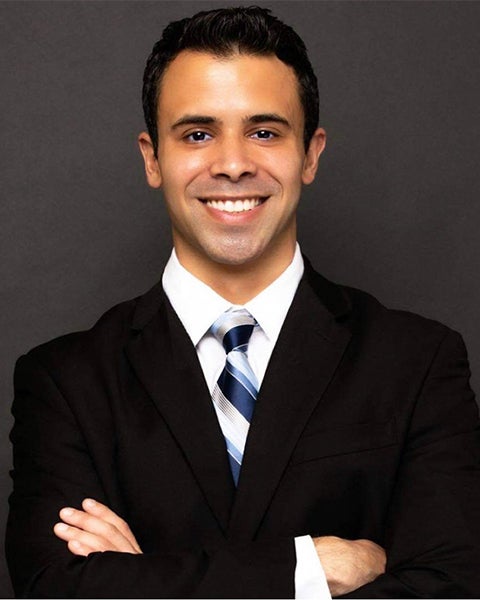 As president of the Gold Humanism Honor Society, a co-sponsor of the event, Alberto Perez (M'22) facilitated a breakout session titled "Misinformation and Disinformation: Health Literacy in a Pandemic World." Recognizing that the challenge of dealing with misinformation predates the pandemic, "we have seen how misinformation and disinformation have caused significant real harm throughout the pandemic," he said.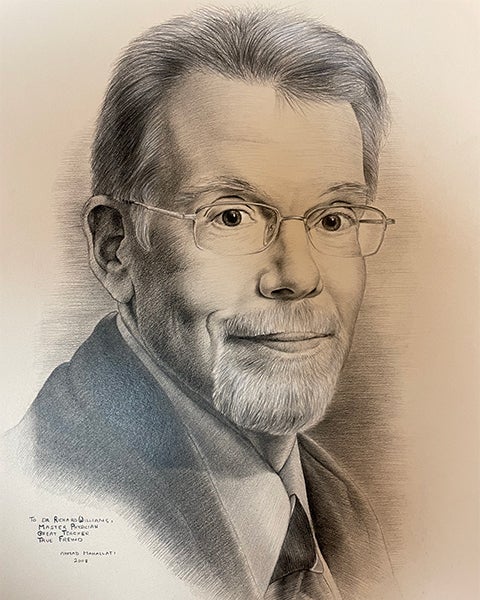 "As an incoming emergency medicine resident at the University of Pennsylvania, I know I will come across misinformation and disinformation on a daily basis," Perez said. "I want to be prepared to handle it whenever the opportunity arises."
"While it's challenging to develop an environment of trust and comfort in a single Zoom session, our group did share some frank personal reflections during our hour together," said Richard Williams, MD, who co-facilitated the session.
Connecting Over Disconnection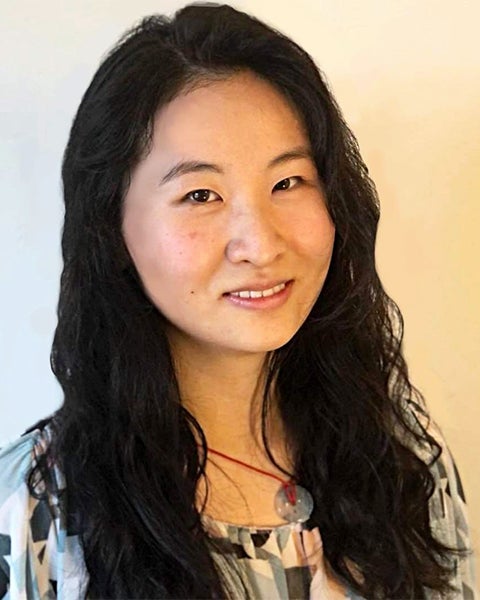 Suzanne Zhou (M'23) and Wiley helped facilitate a breakout session on "Connecting in a Disconnected World: Mindfulness, Gratefulness and Grieving." Zhou drew from her experience during a rotation in internal medicine when she taught a patient with generalized anxiety how to use mindfulness and grounding strategies.
"By the final day I saw her, she said that she felt more comfortable and negative thoughts were not racing through her head as frequently," Zhou said. "Encounters like these have taught me the difference that mindfulness and connection can make in a person's life. I wanted to continue contributing to these changes through this breakout session."
The participants' openness and vulnerability during the session astounded Wiley as they shared the hardships they faced during the pandemic. "Grief, in every form, is intimate," she said. "Discussing adversity is hard, so I was so proud of the room for leaning into the fellowship and providing that space for each other."
Reflecting on Identity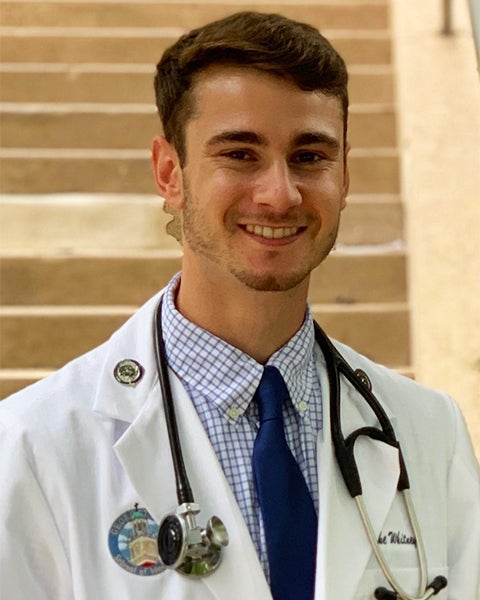 When planning the event, Jake Whitney (M'24) encouraged organizers to include a breakout session on identity and meaning, a session that he facilitated. "I pushed for this topic specifically because I often wrestle with the question of, am I a medical student who also has a life outside of medicine, or am I a person with a family and a life outside of medicine who happens to be a medical student?" he said.
The pandemic was an opportunity for Whitney to learn which of his identities are the most important to him. "For me, I have chosen to prioritize spending time with family and loved ones even more so than in the past in order to avoid isolation and burnout," he said. "Some of the identities in my life prior to the pandemic seem less important now because of how little time I have as a medical student as well as the travel and social limitations brought about by COVID-19."
"I had such meaningful discussions with other M1s and upperclassmen where we reflected on what dictates our identity," Beshay said. "I was able to see how I overcame my initial anxiety about medical school by learning that my identity is not in school nor the scores we receive, and this is a continual reminder I note to myself during high stress times such as finals."
"This event is about finding your space in our community, and appreciating our similarities and differences as people," Gupta said. "We should always make time to celebrate our community and each other."
Kat Zambon
GUMC Communications