Tom Guarino
Posted in Staff Spotlight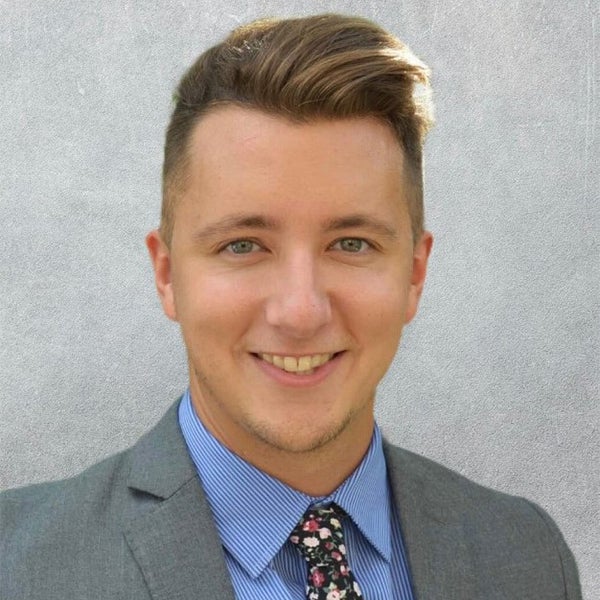 April 12, 2022
Name

Tom Guarino

Title

Assistant Dean for Medical Student Support and Wellbeing

How long have you worked at GUMC?

Since early 2019

What led you to your position here at GUMC?

I started at Georgetown School of Medicine in the Office of Medical Education, first as a coordinator for preclinical curriculum, then as manager of the clinical skills course and other preclinical courses. I thoroughly enjoyed my time with OME and have always enjoyed working with students in a face-to-face capacity. Additionally, I worked very closely with our talented Integrated Learning Center (ILC) team and Standardized Patient program. After developing these relationships with our faculty, staff and students, it was an honor to be appointed dean in the Office of Student Affairs to continue working with students, particularly on issues surrounding well-being and adjustment at the school.

In your role, how do you interact with the GUMC community?

I regularly meet with students and work with our leadership team to determine best next steps to help our students reach graduation and foster their particular interests, all while maintaining a focus on self-care and prioritizing well-being at the various stages of medical school. I also collaborate with various offices at GUSOM to plan our larger events, such as the White Coat Ceremony, Match Day, Graduation and Orientation.

What do you enjoy most about your job?

Meeting with students individually is very rewarding and will always be the reason I am in this profession. I enjoy getting to know each cohort of students and offering guidance for various situations, acting as a liaison between departments and offering a listening ear. Not only does this allow me to learn what issues are pertinent to our medical students, but also what resources are most effective and helpful in shaping our medical students to be mentally prepared for entering the profession. I enjoy being a part of the collective unit of leadership, as we each contribute in various ways to ensure our students are successful and supported along the way. I am particularly grateful to have the opportunity to be a part of positive change for students as they navigate each step.

What is a skill you have that might surprise people?

I am skilled at interior decorating (on a budget!). I love repurposing old furniture or art and have cultivated many apartments over the years from scratch by finding recycled or discarded items within the inner city. It gives me a thrill because it is a creative, fun, cost-effective and sustainable way to furnish a space. As you can tell, I love the HGTV channel!

What did you learn about yourself as a professional during the pandemic?

I have learned how much I value interaction with colleagues and students in-person. I thrive in lively people-person environments and am grateful that I am able to work in a capacity that allows me to see many students. It is a privilege to be a part of the community and witness the caring culture that students, staff and faculty culminate all together. I prefer working in teams and am grateful to all of the peers and mentors who have inspired me to assume the position I have today.

What do you like to do in your free time?

I frequently enjoy spending time outdoors, traveling, hiking, spending time with friends or family, singing, taking photos or searching for the best coffee and tea in DC. I enjoy an active lifestyle and thrive in the summer weather, so you can likely find me at any waterfront during that time of year!

What is your greatest achievement (personal or professional)?

Personally, creating a self-sufficient lifestyle living in Washington, DC, after many years of searching for "my city." Professionally, earning my master's in higher education from NYU and crafting my program according to my specific interests. I took many classes outside of the Higher Education Program that specifically spoke to my interests, such as courses in substance use and addictive disorders in college-age students, or counseling and psychology. I am also proud of maintaining my credentials as a Certified Health Educator since 2015 and using this knowledge and background in my current role as I advocate for student wellness.

What is the best lesson you have learned from working at GUMC?

Every staff member, faculty member or student has wisdom to impart. Everyone's personal and professional experiences are unique and there is always something to learn from everyone. It is so important to remember how amazing it is to be a part of this community.