Samuel Chan
Posted in Staff Spotlight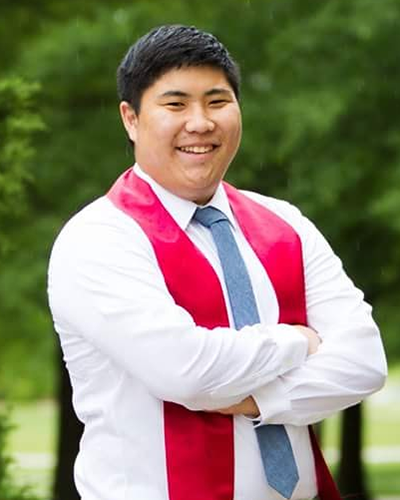 December 3, 2021
Name

Samuel Chan

Title

Manager of Assessment and Impact, ODEI at School of Medicine

How long have you worked at GUMC?

I've been at GUMC for a little over two years.

What led you to your position here at GUMC?

I previously worked as a project manager but I wasn't satisfied with where I was in my career. I wanted to find a new opportunity where I could continue using my expertise while growing with the community I was a part of. And interviewing with Georgetown, I really felt the authenticity from everyone I met, and loved that the work I was doing was impacting everyday people in life-changing ways.

In your role, how do you interact with the GUMC community?

I primarily interact with students, staff and faculty through various ODEI initiatives, committees and events. Most of the time, my role is to help support a new idea or initiative brought forward to make Georgetown a better place. And it's wonderful seeing these ideas being made into action, and I'm grateful to be a part of it.

What do you enjoy most about your job?

What I've enjoyed most about my job is that no day is the same. The job is never mundane and there is always something new to learn or experience.

What is a skill you have that might surprise people?

I wouldn't say it's a fully developed skill yet but during the pandemic, I've been getting into cityscape and portrait photography.

What did you learn about yourself as a professional during the pandemic?

I think I've learned to balance professional and personal priorities. It's easy to get caught up in the busyness of day to day meetings or work, but I've learned the importance of wellness and burnout prevention.

What do you like to do in your free time?

In my free time, I like to try new restaurants, play tennis or spend time with friends.

What is your greatest achievement (personal or professional)?

I'm not sure if this is my greatest achievement, but one I've been very proud of is being able to pay off my college loans and supporting my parents in their endeavors. They've sacrificed a lot for me, and it's great being able to pay them back.

What is the best lesson you have learned from working at GUMC?

The best lesson I've learned working at GUMC is to always be open to change. Especially during the pandemic, I've had to learn to be flexible and resourceful.