Nabeel Qureshi
Posted in Staff Spotlight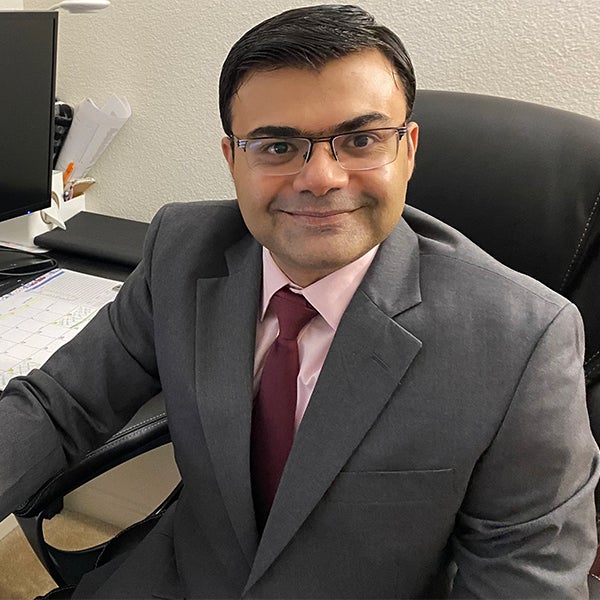 December 21, 2021
Name

Nabeel Kamal Qureshi, MBBS, MPH

Title

Deputy Conflict of Interest & Senior Research Compliance Officer

How long have you worked at GUMC?

More than one year in my current role.

What led you to your position here at GUMC?

My deep interest in research integrity, regulations and the processes involved to achieve unbiased results.

In your role, how do you interact with the GUMC community?

I am privileged to interact with our highly respected faculty members, leading researchers and their teams on a daily basis. My job demands that I provide insight into matters related to conflict of interest to our GU research community. I try my best to help them in the light of existing regulations and university policies.

What do you enjoy most about your job?

We all learn new things, but the manner that we learn them in is important. There are so many good things about my job, but above all, the people that I work with are amazing. I am so glad to be a part of a team that is highly professional. I must say that I enjoy every aspect of my job!

What is a skill you have that might surprise people?

Public speaking

What did you learn about yourself as a professional during the pandemic?

Not just about myself, but I learned that we as humans are very adaptable and adjust according to our situations.

What do you like to do in your free time?

Reading and spending time with my family.

What is your greatest achievement (personal or professional)?

Being a part of an institution as prestigious as Georgetown.

What is the best lesson you have learned from working at GUMC?

If you want to find the right balance between work and life, then this is the place.