Matt Le Brasseur
Posted in Staff Spotlight
October 16, 2023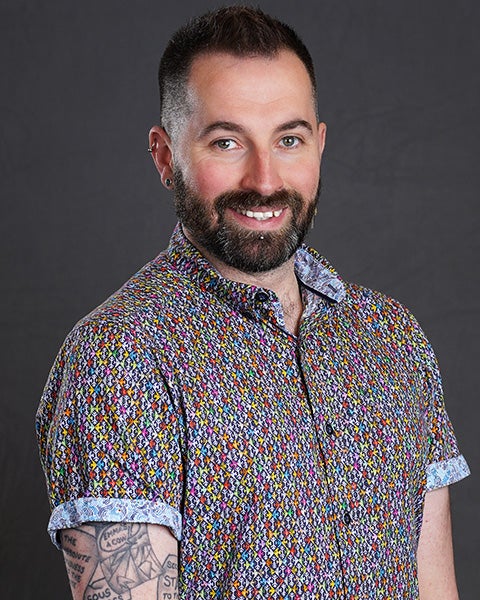 Name

Matt Le Brasseur

Preferred Pronouns

He/him/his

Title

Assistant Dean, Student Affairs, Georgetown University School of Nursing

How long have you worked at Georgetown?

Three months (since July 2023)

What led you to your position here at GUMC?

I was looking for the next step in my career, something that would involve a lot of student contact and provide new challenges and opportunities for growth.

In your role, how do you interact with the GUMC community?

Within the School of Nursing, I work with all of the direct-entry nursing programs, collaborating with the faculty and other staff within SON.

What do you enjoy most about your job?

Working hands-on with students and helping them reach their goals.

What is a skill you have that might surprise people?

Gluten and/or dairy-free baking

What did you learn about yourself as a professional during the pandemic?

That I work best in the office/on campus; I like the separation.

What do you like to do in your free time?

I read comic books and work on my dissertation research (which is on comic books!).

What is your greatest achievement (personal or professional)?

My education: I love being a lifelong student, and I'm proud of how far I've come with my PhD work.

What is the best lesson you have learned from working at GUMC?

That you should never be afraid to ask questions, ask how things work, why they work that way, etc.