Lady Nwadike
Posted in Staff Spotlight
August 25, 2023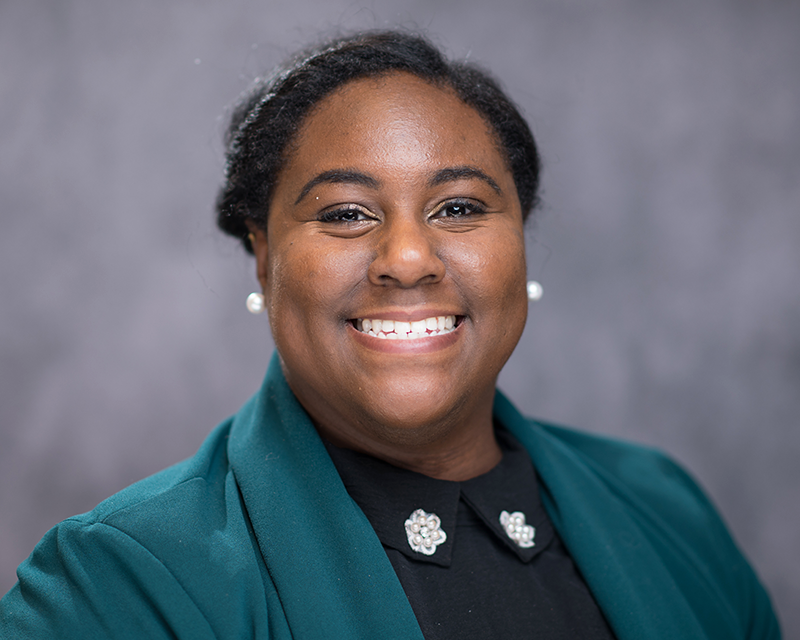 Name

Lady Nwadike

Preferred Pronouns

She, her, hers

Title

Oncology Program Coordinator, Georgetown University's Lombardi Comprehensive Cancer Center

How long have you worked at Georgetown?

Three years

What led you to your position here at GUMC?

I graduated from the Integrative Medicine and Health Sciences Master's Program and learned about all the innovative and important work being done at Georgetown. The program opened many doors and I've had the amazing opportunity to work with many of the supportive programs in MedStar Georgetown University Hospital.

In your role, how do you interact with the GUMC community?

In my work, I'm able to create, coordinate and support several supportive services in mental and physical health within the Lombardi Comprehensive Cancer Center and Georgetown University.

What do you enjoy most about your job?

I love working with patients, especially in this space. I love empowering and supporting the patients we work with.

What is a skill you have that might surprise people?

I love to sing! I don't get to often, but in another life, maybe I could have been a singer.

What did you learn about yourself as a professional during the pandemic?

I appreciate how resilient and flexible I was, and my team as well. I think we learned that about ourselves.

What do you like to do in your free time?

I love to participate in wellness activities, such as yoga and tai chi, and to write and read, explore new places, travel and cook new recipes. I have also taken up gardening. I grew some cherry tomatoes that I was so proud of!

What is your greatest achievement (personal or professional)?

I am so grateful for the people I have met in my life. The connections I have made bring such color into my life, and I love it.

What is the best lesson you have learned from working at GUMC?

Believe in the worth of the experience you bring to your work. I have met so many people from all walks of life, and I love that working here has given me the opportunity to connect with so many amazing individuals. I think it takes a special place to attract so many leaders in their fields.