John Dolan
Posted in Staff Spotlight
September 9, 2022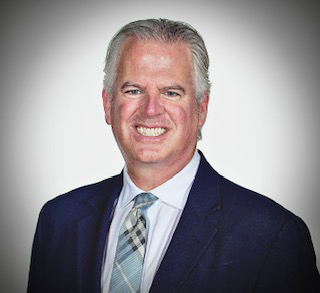 Name

John Dolan

Title

Associate Dean for Student Affairs, Georgetown University School of Nursing

How long have you worked at Georgetown?

I started in July 2021 leading admissions for the online graduate programs in nursing (NURO). I began my role as associate dean for student affairs on September 1.

What led you to your position here at GUMC?

I have been at Georgetown for over seven years. I've spent time at the School of Continuing Studies, and then the McCourt School of Public Policy before that. I was delighted to have an opportunity to join GUMC, as it's been part of my family's story for a long time.

In your role, how do you interact with the GUMC community?

As associate dean, I oversee admissions, academic advising, academic affairs, compliance and data management for the School of Nursing, so this role engages with the entire GUSON student population — over 900 strong.

What do you enjoy most about your job?

I feel very grateful to play a small role in putting more health care heroes in our universe. Nursing plays such a critical role in all of our lives. I feel very lucky to work with such a dedicated group of students, faculty and staff who truly embody cura personalis.

What is a skill you have that might surprise people?

I have an artistic side that I have exercised in a few different ways. I took courses at the Corcoran School of Art for a while, which I really enjoyed. I am a cartoonist as well — I had my own comic strip in the student newspaper in graduate school. And I have an embarrassingly deep well of knowledge of obscure 1970s and '80s television trivia, including the fact that the name of the Partridge Family's rarely seen dog was "Simone."

What did you learn about yourself as a professional during the pandemic?

I learned that working remotely requires discipline, creativity and flexibility. These skills are always important in professional settings but seemed to rise to the top during the shutdown. I also learned how important it is to check in with people. You never know what people are carrying. It's important to be there for one another.

What do you like to do in your free time?

I am lucky to live very close to Rock Creek Park and can be found there on many weekends. I'm also a Peloton guy and credit that for keeping me sane during the pandemic. I'm #dcdolans on the leaderboard if anyone wants to follow me!

What is your greatest achievement (personal or professional)?

I have to say my greatest accomplishment is my family. I have a wonderful wife who is an emergency medicine physician and actually worked for a while at Georgetown and now is on staff at Washington Hospital Center. I have two amazing sons: Kevin, who was born at Georgetown Hospital (and spent three weeks in the incredible NICU) who just graduated with his BFA in musical theater and has his eyes set on Broadway; and Declan, who just started his sophomore year at Penn State studying criminology and is a starting prop on the Penn State Men's rugby team.

What is the best lesson you have learned from working at GUMC?

I'm not sure it is a lesson, but I was so lucky to receive an important reminder upon my arrival at GUMC that there are very good people in the world. It was so gratifying to review applications from nurses who have spent the last two years on the front lines of the pandemic who not only want to stay in the profession but also continue their education in it. I was also thrilled to see that our faculty continue to innovate and look for areas to grow and make sure our school is a welcoming, inclusive space.