Jean LaFonta
Posted in Staff Spotlight
January 27, 2023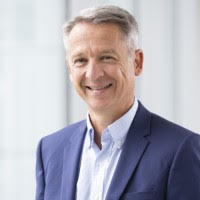 Name

Jean LaFonta

Title

Senior Business Manager, Georgetown University School of Nursing

How long have you worked at Georgetown?

My first day at Georgetown was January 1, 2023.

What led you to your position here at GUMC?

After a career in a public research university (UMD) where I managed research units, I sought a new role in academia. I am excited about joining the School of Nursing with new goals and opportunities.

In your role, how do you interact with the GUMC community?

As the new senior business manager at the School of Nursing, I interact daily with faculty and staff across campus, both online or in person, to manage finance, administration processes, and facilities.

What do you enjoy most about your job?

Nurses play a valuable role throughout our lives and society at large. For that reason, I enjoy and value providing our faculty and students an efficient and balanced work and educational environment.

What is a skill you have that might surprise people?

I have a very good ear, meaning that I can discern sounds that most can't.

What did you learn about yourself as a professional during the pandemic?

I learned that we all have a very different approach to critical matters that impact each of us directly. Collaboration is necessary to bring balance in the workplace.

What do you like to do in your free time?

I am an audiophile, spending a lot of time listening to music and looking for that special piece of audio component. I also enjoy skiing and playing tennis.

What is your greatest achievement (personal or professional)?

My family life for sure!

What is the best lesson you have learned from working at GUMC?

Specific values are at work every day for the better.