Jasmine Rogers
Posted in Staff Spotlight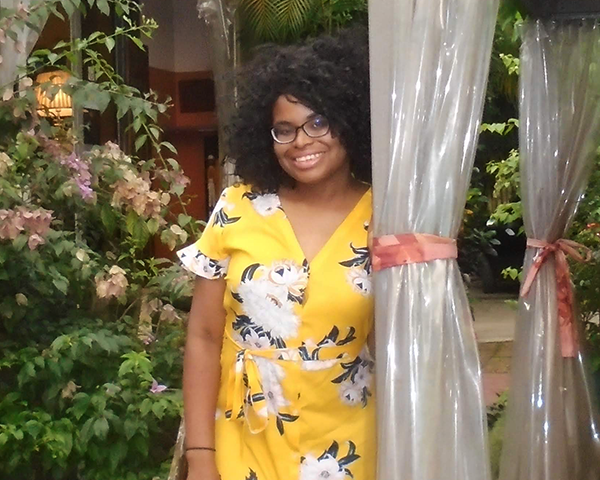 July 30, 2021
Name

Jasmine Rogers

Title

Director of Finance and Administration, School of Medicine

How long have you worked at GUMC?

10.5 (!) years

What led you to your position here at GUMC?

It was sheer coincidence. I started off as a Hoya Temp after graduating college and in total anti-millennial fashion, I've put down my roots here.

How does your role interface with the GUMC community?

My role primarily supports School of Medicine students and staff. I also founded GUMC's Best Practices group, which is a collective of business administrators who work together to identify shared pain points and find solutions. Further, I serve on the Staff/AAP Council, which allows me to engage with a wider range of GUMC community members.

What do you enjoy most about your job?

Process improvement — as a business administrator, I enjoy finding ways of achieving efficiency and efficacy, both for myself and my colleagues.

What is a skill you have that might surprise people?

Diplomacy – my role often puts me in situations that involve communicating sensitive information and facilitating conversations between different stakeholders.

What did you learn about your professional self during the pandemic?

I was surprised at how adaptable I was. Usually I subscribe to the Lorelai Gilmore philosophy of "I can be flexible as long as everything is exactly the way I want it." When everything turned on a dime, and I didn't have any control over it, it was surprisingly easy to adjust to a new reality.

What do you like to do in your free time?

Reading, traveling, and exploring the many ways you can eat outside in a post-COVID world.

What is your greatest achievement (personal or professional)?

Working full time and doing a master's degree at GU full time. I may have lost a bit of sanity in the process of achieving this though!

What is the best lesson you have learned from working at GUMC?

Building community is so important; making meaningful connections has immense professional and personal benefits.