Staff Spotlight: Casey Sheahan
Posted in Staff Spotlight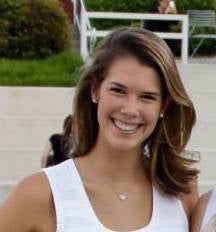 August 25, 2021
Name

Casey Sheahan

Title

Associate Director for the Office of Admissions

How long have you worked at GUMC?

5 years in September!

What led you to your position here at GUMC?

I knew I wanted a career in higher education administration and applied for a role in the Office of Student Affairs as a program coordinator. I accepted the job and have been here ever since!

In your role, how do you interact with the GUMC community?

I work mostly with the faculty, staff and students at the School of Medicine. However, we do have a lot of help from the broader GUMC community during our interview season. I also serve on the Racial Justice Committee for Change and was a CENTILE LEAD fellow in the 2019-2020 cohort.

What do you enjoy most about your job?

My favorite part of my job is being able to be a part of the process of recruiting the next generation of incredible physicians.

What is a skill you have that might surprise people?

I'm great at settling nerves and calming people down from helping so many of our applicants that are interviewing.

What did you learn about yourself as a professional during the pandemic?

How solution-focused I was, and how much I enjoyed building new processes.

What do you like to do in your free time?

I'm really lucky that I have a lot of family members in the DC area, so spending time with them, going for walks all around DC and needlepointing!

What is your greatest achievement (personal or professional)?

Completing my master's in Learning, Design and Technology from Georgetown, while working full time and starting my fellowship program!

What is the best lesson you have learned from working at GUMC?

How important it is to believe in and be passionate about what you are working on daily. Having supportive managers and mentors is also so important.