Global Health Law, Policy Expert Says WHO May Need to Establish New Level of Public Health Emergency for Regional Outbreaks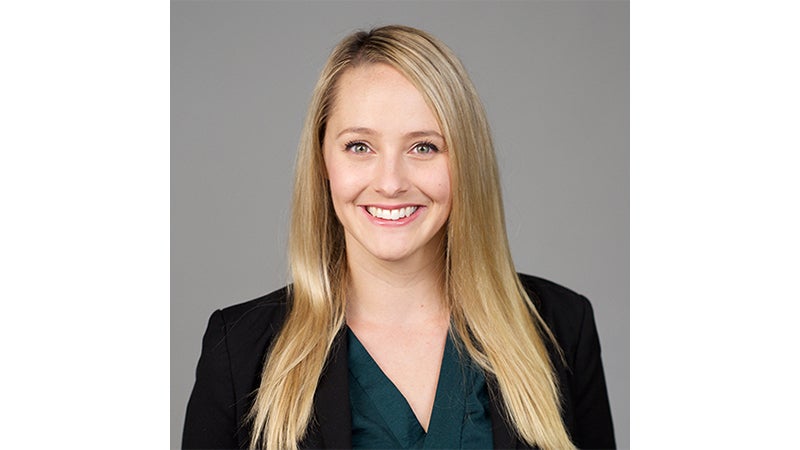 Posted in News Release | Tagged Ebola, global health, public health
MEDIA CONTACT:
Karen Teber
km463@georgetown.edu
WASHINGTON (June 14, 2019) — Today, World Health Organization Director-General Dr. Tedros Adhanom Ghebreyesus, on the recommendation of the Emergency Committee, declined to declare the Ebola outbreak in the Democratic Republic of Congo a Public Health Emergency of International Concern (PHEIC).
Global health legal and policy expert Alexandra Phelan, SJD, LLM, LLB raises concerns with the decision:
Today's decision is not a signal for the global community to sit back: this outbreak requires urgent international assistance. Countries should immediately respond to WHO's requests for financial support and support for the response in affected countries.
It is surprising how the Emergency Committee reached its conclusion: while it advised that the outbreak is an extraordinary event, and has international spread, it did not believe the response would be enhanced by formal temporary recommendations by the WHO. The third criterion is an event which potentially requires a coordinated international response. It is clear that this criterion has been met by the calls for urgent international financial, technical, and political support for preparedness and response, and the request that the international community does not impose any travel restrictions.
There is a real risk that this outbreak will spread further in the region, and countries may impose travel restrictions in response. A PHEIC would permit the Director-General to issue temporary recommendations under the IHR. While non-binding, countries have agreed under international law to comply with these recommendations, or provide scientific evidence for their rationale to the WHO if they do not.
The Emergency Committee's statement that desperate financial support is needed and that temporary recommendations would not be useful raises a key question: what then is the purpose of a PHEIC? Today's decision indicates that the laws governing international health emergencies may no longer be appropriately tailored for complex situations like this outbreak or are no longer being used as they were once envisioned.
While controlling this outbreak is the most important focus right now, in the medium term the WHO and countries should examine what revisions may be required — such as establishing an intermediate level declaration for public health emergencies of regional concern — so that we can mobilize funding, assistance, and recommendations rapidly for future outbreaks.
Phelan is a faculty member of Georgetown's Center for Global Health Science and Security and is an adjunct professor at Georgetown Law. She works on legal and policy issues related to infectious diseases, with a particular focus on emerging and reemerging infectious disease outbreaks and international law. She has worked as a consultant for the World Health Organization, the World Bank, and Gavi.
To arrange an interview Phelan, please contact Karen Teber at km463@georgetown.edu.
Follow Phelan on Twitter @AlexandraPhelan.
View a list of additional Georgetown subject-matter experts who can provide comment and context on Ebola, the areas of infectious disease (clinical and molecular biology), global health security and law, vaccine development and international health regulations.
---
About Georgetown University Medical Center
Georgetown University Medical Center (GUMC) is an internationally recognized academic health and science center with a four-part mission of research, teaching, service and patient care (through MedStar Health). GUMC's mission is carried out with a strong emphasis on public service and a dedication to the Catholic, Jesuit principle of cura personalis — or "care of the whole person." The Medical Center includes the School of Medicine and the School of Nursing & Health Studies, both nationally ranked; Georgetown Lombardi Comprehensive Cancer Center, designated as a comprehensive cancer center by the National Cancer Institute; and the Biomedical Graduate Research Organization, which accounts for the majority of externally funded research at GUMC including a Clinical and Translational Science Award from the National Institutes of Health. Connect with GUMC on Facebook (Facebook.com/GUMCUpdate) and Twitter (@gumedcenter).