Georgetown University Appoints Transformative Nurse Leader as Dean of School of Nursing
Posted in News Release | Tagged new faculty appointment, School of Nursing, School of Nursing & Health Studies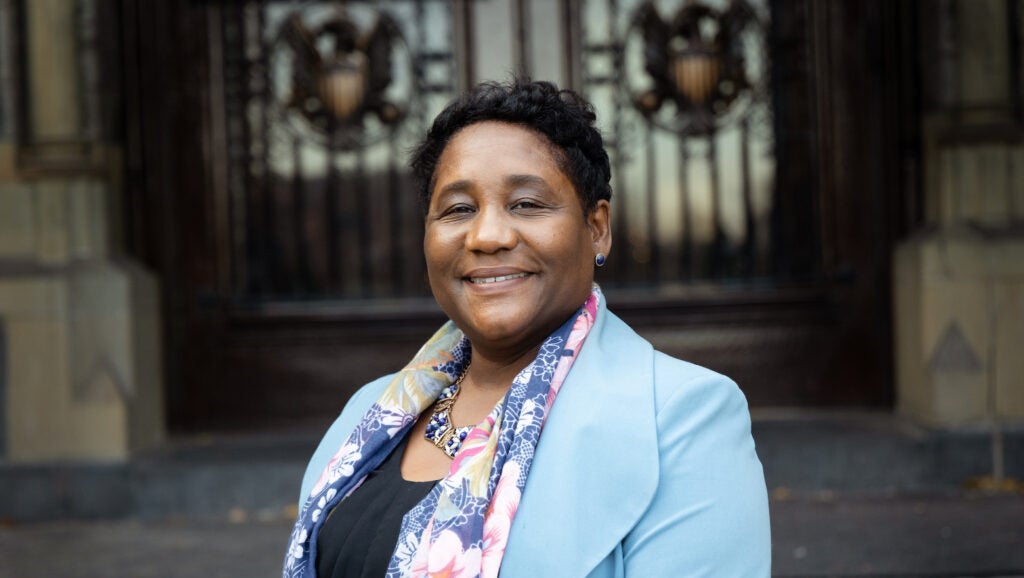 Dr. Roberta Waite Currently Serves as Executive Director of Highly Regarded Community-Based Organization in Philadelphia
WASHINGTON (December 15, 2021) — Georgetown University President John J. DeGioia today announced that Roberta Waite, EdD, PMHCNS, RN, MSN, ANEF, FAAN, a transformative nurse leader, will become the dean of the School of Nursing on the university's campus on July 1, 2022.
A professor of nursing at Drexel University, Waite currently serves as executive director of the university's Stephen and Sandra Sheller 11th Street Family Health Services in Philadelphia and associate dean for Community-Centered Health & Wellness and Academic Integration at Drexel.
The newly reconceptualized, standalone School of Nursing continues a tradition of nursing education that began at Georgetown in 1903 and will grow from its current School of Nursing & Health Studies. The school is an organizational part of Georgetown University Medical Center.
Edward B. Healton, MD, MPH, the medical center's executive vice president for health sciences, joined DeGioia in welcoming Waite.
"Dr. Waite is an exceptional nurse leader with an unwavering dedication to educating future health-care providers, ones who are grounded in values that align with our Catholic, Jesuit heritage with a particular focus on social justice," Healton said.
"I am especially excited that we will benefit from her lifelong commitment — reflected in action — in support of racial justice, equity, inclusion and diversity," he added. "We are truly fortunate to have her leadership at this critical and energizing time on our Medical Center campus as we continue to advance our anti-racism and racial justice work."
Waite, a fellow of the American Academy of Nursing and the Academy of Nurse Education of the National League for Nursing, will join the Georgetown community May 1 as a professor of nursing and begin as dean two months later.
"I really want to see nurses educated to be responsive to individuals within society," she said. This involves "taking a critical lens to understand the social and the structural mechanisms that actually detract from health and those things that enhance health. I know we can do better. Based on our own code of ethics through nursing, which is grounded in social justice, we have to do better."
She said she looks forward to working together with students, faculty, staff, alumni, clinical and community partners, and academic colleagues to take the School of Nursing in meaningful new directions, including mission-oriented work to advance racial justice and health equity.
"I'm just overjoyed," Waite said. "I am very excited. This is like the new chapter in my life, and I'm looking forward to see what words are going to be written on the pages."
Additional Information: