Georgetown Researchers Launch 'Nari Paila,' Mobile Games to Share Information on Fertility Awareness, Family Planning in Nepal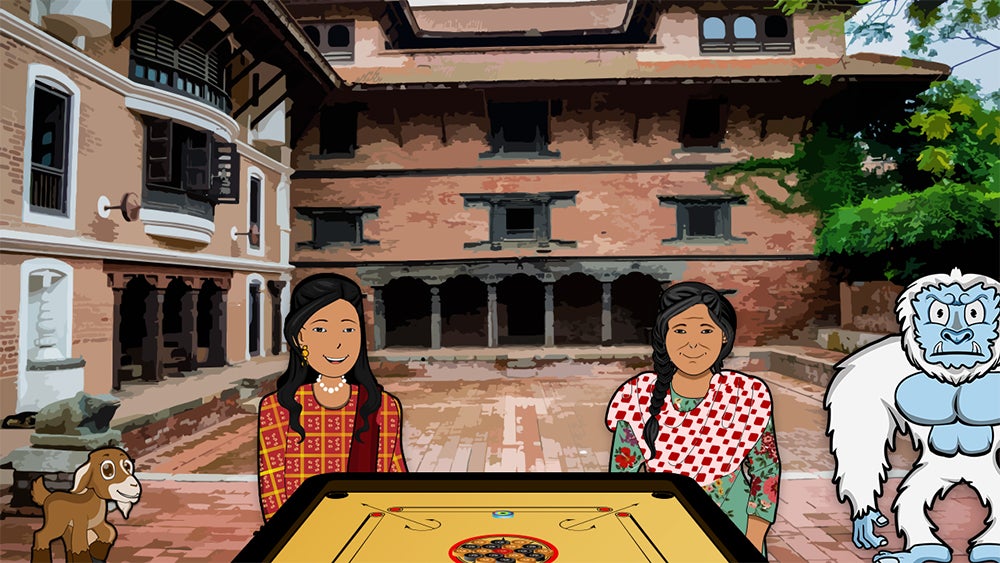 Posted in News Release | Tagged family planning, global health, reproductive health
MEDIA CONTACT:
Karen Teber
km463@georgetown.edu
WASHINGTON (March 24, 2019) — This month, Georgetown researchers launched a series of mobile games in Nepal to reach young people with information about fertility awareness and family planning.
The mobile games, called "Nari Paila" ("Women First"), were developed in collaboration with Gaming Revolution for Inspiring Development (GRID). The games integrate information on menstrual health, fertility, and family planning into free Android based apps.
The Nari Paila mobile games are an adaptation of Nepalese community games called Pragati.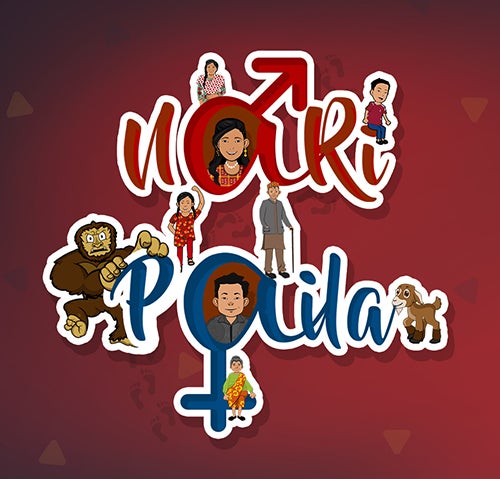 "We know that games can be extremely effective at increasing knowledge and changing behavior," said Dominick Shattuck, PhD, senior research officer at the Institute for Reproductive Health, a part of Georgetown University Medical Center. "We want the games to provide adolescents with a safe space to learn about their bodies and make informed decisions in the future."
Despite progress in education and health services in Nepal, traditional gender norms continue to influence how people behave. Discussing reproductive health remains taboo, and pervasive myths about menstruation and family planning reinforce normative behaviors restricting women's and girls' movement. Preference for sons over daughters devalues girls, and early marriage remains a problem. In the games, a multi-generational family makes decisions related to those who are menstruating, menstrual hygiene management, fertility awareness, family planning, and son preference. Along the way, players interact with characters from Nepali folklore, including a helpful goat and a tricky yeti.
The Nari Paila mobile games are one component of the USAID-funded Fertility Awareness for Community Transformation (FACT) Project in Nepal. In the pilot project, the games increased fertility awareness and created a supportive environment for family planning.
While the Nari Paila mobile games are culturally tailored to Nepal's reproductive health context, researchers plan to adapt the games to other communities. The games are now available in the Google Play Store in English and Nepali.
---
About the Institute for Reproductive Health
The Institute for Reproductive Health at Georgetown University Medical Center has more than 30 years of experience in designing and implementing evidence-based programs that address critical needs in sexual and reproductive health. The Institute's areas of research and program implementation include family planning, adolescents, gender equality, fertility awareness, and mobilizing technology for reproductive health. The Institute is highly respected for its focus on the introduction and scale-up of sustainable approaches to family planning and fertility awareness around the world. Visit the Institute for Reproductive Health website for more information.
About Georgetown University Medical Center
Georgetown University Medical Center (GUMC) is an internationally recognized academic health and science center with a four-part mission of research, teaching, service and patient care (through MedStar Health). GUMC's mission is carried out with a strong emphasis on public service and a dedication to the Catholic, Jesuit principle of cura personalis — or "care of the whole person." The Medical Center includes the School of Medicine and the School of Nursing & Health Studies, both nationally ranked; Georgetown Lombardi Comprehensive Cancer Center, designated as a comprehensive cancer center by the National Cancer Institute; and the Biomedical Graduate Research Organization, which accounts for the majority of externally funded research at GUMC including a Clinical and Translational Science Award from the National Institutes of Health. Connect with GUMC on Facebook (Facebook.com/GUMCUpdate) and Twitter (@gumedcenter). Connect with Georgetown University School of Medicine on Facebook (Facebook.com/somgeorgetown), Twitter (@gumedicine) and Instagram (@GeorgetownMedicine).