Georgetown Announces Phase II Clinical Trial of Nilotinib for Parkinson's Disease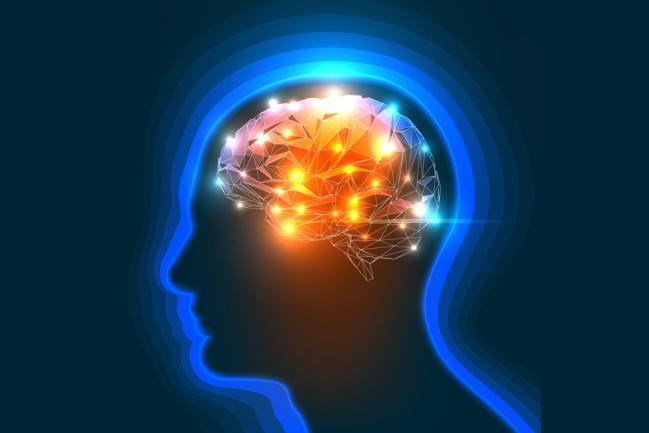 Posted in News Release
MEDIA CONTACT (only): Karen Teber
km463@georgetown.edu
WASHINGTON (February 27, 2017) – Georgetown University Medical Center (GUMC) today announces the launch of a phase II clinical trial to study the safety of the cancer drug nilotinib and its effects on clinical outcomes and biomarkers in people with Parkinson's disease.
GUMC is recruiting volunteers for the study in collaboration with its clinical partner, MedStar Georgetown University Hospital.
The clinical trial is a phase II, randomized, double-blind, placebo-controlled study designed to evaluate the safety and tolerability of low doses of nilotinib, the efficacy on disease biomarkers, and clinical outcomes in people with mid-stage Parkinson's disease. Fernando Pagan, MD, medical director of the GUMC Translational Neurotherapeutics Program and director of the Movement Disorders Clinic at MedStar Georgetown University Hospital will serve as principal investigator on this study.
As part of the year-long random ascending dose trial, a third of the participants will receive 150mg of nilotinib, another third will receive 300mg of nilotinib and the final third will receive a placebo (inactive drug). Clinical outcomes will be assessed at six and 12 months and compared to assessments at the start of the trial. A one-year open-label extension trial, in which all participants will be randomized to 150mg or 300mg nilotinib, is also planned upon completion of the placebo-controlled trial to evaluate nilotinib's long-term effects.
The clinical trial follows a proof of concept study conducted at Georgetown (published July 11, 2016 in the Journal of Parkinson's Disease) providing molecular evidence that nilotinib significantly increased brain dopamine (the chemical lost as a result of neuronal destruction) and reduced toxic proteins linked to disease progression in Parkinson's disease or dementia with Lewy bodies. Twelve participants were enrolled in the initial study; one patient withdrew due to an adverse event. Researchers say the drug appeared to be safe and well tolerated in the remaining 11 participants who completed the study.
"The early proof of concept study conducted in 2015 and published in 2016 provided encouraging results, but we won't know the exact effects of nilotinib on Parkinson's disease until larger trials like this new one are complete," says Pagan.
"I am pleased to offer this study to my patients, which demonstrates the importance of teaming Parkinson's care with academic research. Only through clinical trials will we be able to move the field forward so that we can offer better treatments to our patients in the future," he adds.
Nilotinib is approved by the U.S. Food and Drug Administration at much higher doses for the treatment of chronic myeloid leukemia (CML). In 2016, the U.S. Food and Drug Administration reviewed Georgetown's investigational new drug application (IND) for the nilotinib study in Parkinson's disease and informed GUMC investigators that the trial could proceed.
The Parkinson's study and the recently announced Alzheimer's clinical trialwith nilotinib build on research from the GUMC Translational Neurotherapeutics Program led by Charbel Moussa, MBBS, PhD. He and his colleagues are examining tyrosine kinase inhibitors, like nilotinib, in the treatment of neurodegenerative diseases. Tyrosine kinases appear to play a role in neurodegeneration, protein clearance and inflammation. (Moussa is an inventor on a US patent owned by Georgetown University and on other pending US and foreign patent applications for use of nilotinib and other tyrosine kinase inhibitors for the treatment of neurodegenerative diseases).
The Parkinson's study is funded by the generous support of donors. Novartis, the maker of nilotinib, is providing nilotinib and matching placebo free of cost to Georgetown University for all participants while on the study.
More information can be found at ClinicalTrials.gov. Patients and families can sign up here to receive more information about the Parkinson's study and other Georgetown neurodegenerative clinical trials.
About Georgetown University Medical Center
Georgetown University Medical Center (GUMC) is an internationally recognized academic medical center with a three-part mission of research, teaching and patient care (through MedStar Health). GUMC's mission is carried out with a strong emphasis on public service and a dedication to the Catholic, Jesuit principle of cura personalis — or "care of the whole person." The Medical Center includes the School of Medicine and the School of Nursing & Health Studies, both nationally ranked; Georgetown Lombardi Comprehensive Cancer Center, designated as a comprehensive cancer center by the National Cancer Institute; and the Biomedical Graduate Research Organization, which accounts for the majority of externally funded research at GUMC including a Clinical and Translational Science Award from the National Institutes of Health. Connect with GUMC on Facebook (new window) (Facebook.com/GUMCUpdate), Twitter (new window) (@gumedcenter) and Instagram (new window) (@gumedcenter).