Experts Show U.S. Foreign Policy Gains from a Presidential Pandemics Effort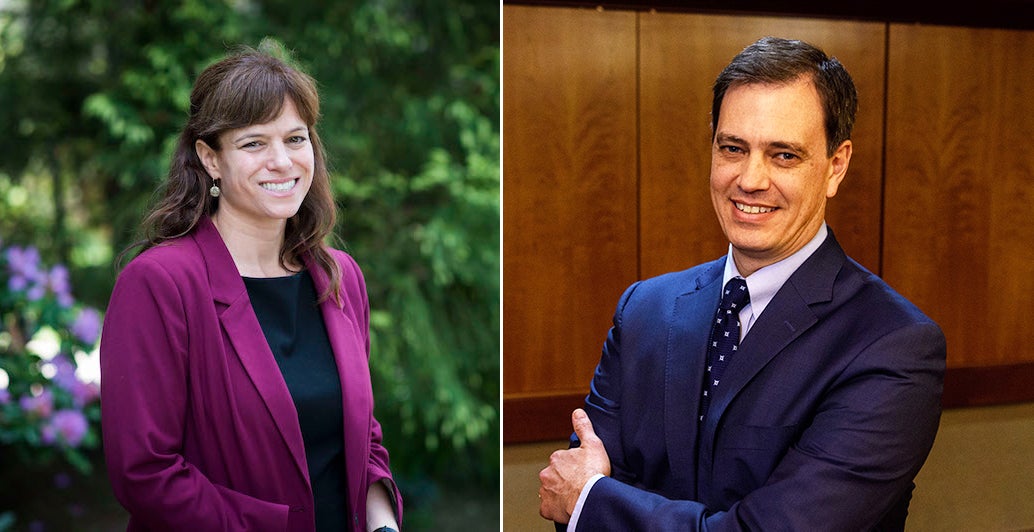 Posted in News Release | Tagged climate change, global health, infectious disease, pandemic
WASHINGTON (October 10, 2019) — Analysis from leading researchers shows there could be significant benefits from a presidentially led initiative focused on combatting pandemics. With the 2020 presidential race under way, the researchers provide new evidence on the potential for a proactive U.S. foreign policy effort to halt current pandemics, prevent new outbreaks from becoming pandemics, and address disease threats linked to climate change.  
Experts from Georgetown University, University of Pennsylvania, University of Washington, Johns Hopkins University, and leading non-governmental organizations detailed growing evidence that the:
• Fight against AIDS, TB, and malaria is significantly off track
• Likelihood of a pandemic outbreak capable of killing millions and undermining the global economy and security is high
• Changing climate will increase the likelihood of deadly outbreaks and pandemics
Published in the Journal of International Affairs, the analysis finds pandemics and other infectious diseases have a high cost to the global economy and "are responsible for over 300 million DALYs lost in low- and middle-income countries, and we estimate that this costs $1.695 trillion in lost productivity." Meanwhile, the authors show "strategic investments in a coordinated global-pandemics initiative would likely have a return ratio of between $17 and $20 on every $1 spent."
The analysis also shows that the U.S. currently invests just 0.19% of the U.S. budget in pandemic-related global health efforts.
"Every president since Jimmy Carter has had to deal with pandemic threats — from AIDS to Ebola to flu — and political action can be decisive," said Matthew Kavanagh, PhD, director of the Global Health Policy and Governance Initiative at Georgetown University's O'Neill Institute for National & Global Health Law and lead author of the article. "Yet each administration seems underprepared. Our analysis suggests a coordinated proactive effort to address current, future, and climate-linked pandemics could break that cycle."
"Modeling suggests it is not a question of if, but when, the next major pandemic will occur," said Rebecca Katz, PhD, MPH, professor and director at Georgetown University's Center for Global Health Science and Security. "The frequency and diversity of new outbreaks is growing, and there remain major gaps in response and preparedness capacity. The U.S. is far better off helping countries prepare than waiting until a crisis occurs."
"Increasing emissions of carbon dioxide are projected to increase the numbers of people exposed to climate-sensitive health outcomes, increasing the potential for pandemics. Climate variability and change provide opportunities for the mosquitoes and ticks that can carry a wide range of infectious diseases to increase their geographic range, lengthen their seasonality, and increase the intensity of transmission," said Kristie L. Ebi, PhD, MPH, professor of global health at the University of Washington and an expert on climate change and health.
"AIDS, TB, and malaria remain the world's leading infectious killers. While some countries are making remarkable progress, we show that the global response to these diseases is far off track from reaching the goals agreed by the world's governments — we need an aggressive plan to catch up and, while we do, to build capacity that can support preventing future outbreaks," said Charles Holmes, MD, MPH, faculty co-director of the Georgetown University Center for Global Health Practice and Impact and former chief medical officer of the U.S. President's Emergency Plan for AIDS Relief.
"There is compelling evidence that infectious diseases in low- and middle-income countries result in lower rates of labor force participation, lower productivity, and ultimately, lower GDP. Resources directed towards reducing the burden of infectious diseases can generate large economic returns to the global economy," said Harsha Thirumurthy, PhD, associate professor of medical ethics & health policy and associate director of the Center for Health Incentives and Behavioral Economics at the University of Pennsylvania.
"Pandemics are major drivers of inequality and injustice–exacerbating cleavages along economic, racial, gender, and sexuality lines. Halting preventable deaths from pandemics is a human rights issue," said Lawrence O. Gostin, JD, University Professor and faculty director of Georgetown University's O'Neill Institute for National & Global Health Law.
---
The O'Neill Institute for National and Global Health Law at Georgetown University Law Center is the premier center for health law, scholarship, and policy. Its mission is to contribute to a more powerful and deeper understanding of the multiple ways in which law can be used to improve the public's health, using objective evidence as a measure. The O'Neill Institute seeks to advance scholarship, science, research, and teaching that will encourage key decision-makers in the public, private, and civil society to employ the law as a positive tool for enabling more people in the United States and throughout the world to lead healthier lives.