Two GUMC Faculty Members to Join MAGIS Society of Master Teachers
Posted in GUMC Stories
May 10, 2016 — In the first event of graduation week at Georgetown University School of Medicine, Bassem Haddad, MD, and Joseph Timpone, MD, will be inducted into the MAGIS Society of Master Teachers on May 19.
MAGIS honors physicians and biomedical scientists dedicated to the care of others and the health needs of our society.
Society members are chosen by Georgetown University Medical Center faculty. With the additions of Haddad and Timpone, 42 faculty members have been inducted into the society since 2003.
Teaching students around the world
With his interest in innovative teaching approaches, Haddad (picture at right) developed the medical center's first massive open online course (MOOC) on genomic medicine in 2014. Since then, thousands of students from over 160 countries have taken the course.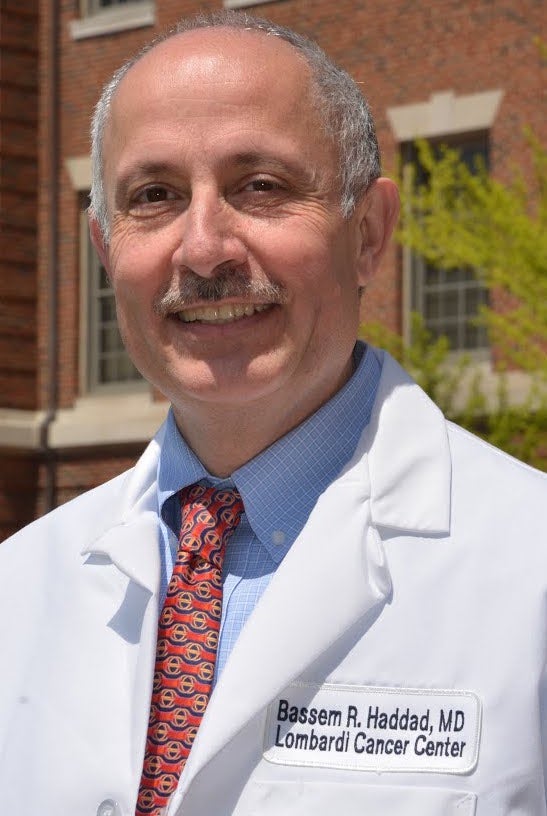 Haddad and his colleagues are currently developing a new course on biomedical big data analysis, a project funded by the National Institutes of Health.
In addition to his work as an educator, Haddad has an active molecular cytogenetics research laboratory focused on translational research and biomarker discovery. He joined the Georgetown faculty in 1995 and has taught genetics for many years. Haddad also co-directs the first year medical school molecular and human genetics module.
"I am honored to be inducted to the MAGIS Society and to join faculty members of our medical school whom I have always admired and looked up to," Haddad says. "I am highly appreciative of this very special recognition by my colleagues. It is an honor that I will always cherish and strive to live up to." 
"A thread of this beautiful tapestry"  
An associate professor of medicine in the division of infectious diseases and travel medicine, Timpone teaches microbiology and infectious diseases.  For his teaching style, medical students have recognized him with four Golden Apples awards and entrance into the Golden Apple Orchard.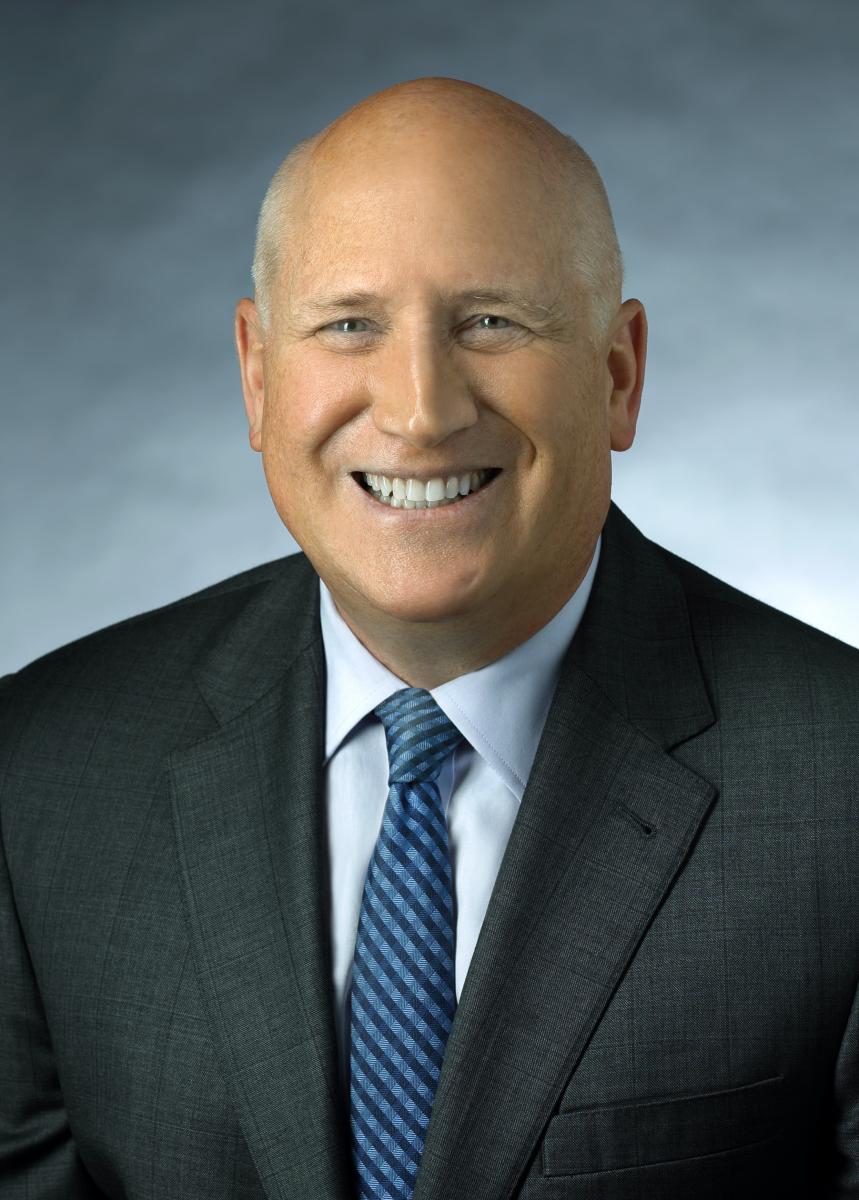 "My goal is to approach and teach topics in a practical manner," he says. "I do not teach clinical pearls, but rather teach clinical niblets – which are something for students and house staff to chew on."
As the associate dean for student research, Timpone coordinates the George M. Kober Student Research Day. "It has been a thrill to work with medical students as they begin their path of scientific inquiry," he says.
Timpone also serves as the associate program director for the Internal Medicine residency training program in the department of medicine.
"I am very honored and humbled to be a part of the MAGIS … I have been very fortunate to be surrounded by and trained by such incredible educators who have been my role models here at Georgetown," says Timpone. "I am merely a thread of this beautiful tapestry of medical education and humanism that surrounds all of us every day."
Magis Induction Ceremony
The 14th annual MAGIS Induction Ceremony will take place on May 19 at 5:00 p.m. in the Richard Goldberg Auditorium at MedStar Georgetown University Hospital. A reception will follow on the patio outside the hospital's main entrance.
Renee Twombly
GUMC Communications