Two Georgetown Centers Find Unexpected Synergy in Exploring Pandemic's Impact in Latin America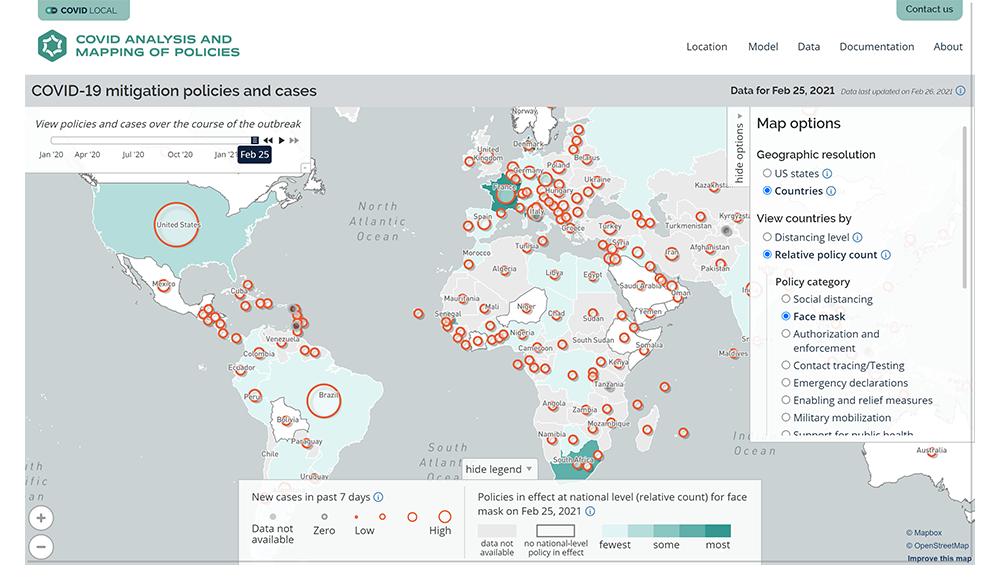 Posted in GUMC Stories | Tagged Center for Global Health Science and Security, collaboration, COVID-19, global health, Latin America, public health
(February 26, 2021) — Proving that scholarly sparks can fly in unexpected ways, a cross-campus collaboration between Georgetown University Medical Center and the Edmund A. Walsh School of Foreign Service is applying a holistic new lens to COVID-19.
Drawing on each center's unique expertise, undergraduate and graduate students from the Center for Global Health Science and Security (GHSS) and the Center for Latin American Studies (CLAS) teamed up to jointly author a series of country-oriented research briefs, with the goal of informing policymakers in Latin America about different facets of the pandemic.
The students presented their work at a virtual event February 26 as part of the Global Health Security Seminar Series, and the briefs are published on both centers' websites. The event was co-sponsored by the two centers as well as the Georgetown University Global Health Initiative and the Latin American Leadership Program.
The students' presentations offer "a chance to take a very complex issue like the pandemic, and the very complicated public policy responses that are required around the world, and put them in social and political context," said John Monahan, JD, senior advisor for global health to University President John J. DeGioia, PhD, in opening remarks. "It is that integration that distinguishes Georgetown in many areas, but it is so profound and so real right now in the context of the pandemic."
Telling the Whole Story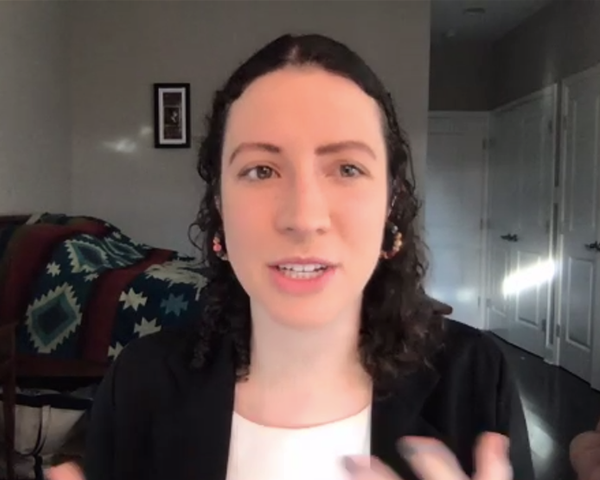 The idea originated last fall with Alexandra Reichert, a research assistant for GHSS, a center helmed by Rebecca Katz, PhD, MPH. Katz is a professor in the department of microbiology and immunology and an expert in pandemic response.
Reichert had been working on populating the COVID Analysis and Mapping of Policies (COVID AMP), an online tool that provides user-friendly data and mapping of current policies and plans to address the pandemic locally and nationally. COVID AMP, which GHSS co-leads along with several institutions, seeks to support decision-makers at all levels in assessing how their own policies and plans compare to other places, while taking into account their current COVID caseloads.
As COVID AMP, which began with a U.S. focus, began to expand internationally, Reichert stepped up to kick off the Latin America data collection.
"As I got more and more in the weeds on the legal and policy aspects of the COVID response in Latin America, I started thinking and having conversations about how we could do something bigger with all this data we were collecting," she said.
That's how Reichert stumbled upon the Latin American COVID-19 Map (LACCOM), a CLAS project designed and led by Georgetown students studying Latin America and international development. Supported by SFS and aligned with the mission of the newly established Georgetown Americas Institute, LACCOM is an interactive map that documents the impact of the pandemic on countries in Latin America and the Caribbean based on three rubrics: governance and the rule of law; growth and innovation; and social and cultural inclusion.
For Reichert, who has always had an interest in Latin America and public health — she previously secured a Fulbright scholarship to research health care access for indigenous women in Ecuador — LACCOM represented a treasure trove of information and analysis that could complement COVID AMP and add to the global dialogue around COVID-19.
"I noticed that LACCOM presented more of a qualitative take on how different populations are impacted by COVID, going beyond the data and written policies," she said. "We were each telling a different side to the same story, so I thought, how can we come together to tell the whole story?"
'A Perfect Match'
When Reichert approached Katz to discuss a potential collaboration with CLAS, Katz immediately recognized the potential to build on COVID AMP while providing a meaningful engagement for students.
"In global health security, we are only as successful as our ability to bring in different disciplines and expertise — this is the whole purpose of what we do and why we do it at Georgetown," she said. "So I viewed this as a wonderful opportunity to leverage the depth of expertise that our colleagues from another discipline bring, and to have students driving it."
Reichert and Katz next reached out to CLAS Director Fr. Matthew Carnes, S.J., and Angelo Rivero Santos, PhD, CLAS's director of academic affairs who oversees the LACCOM project, to introduce COVID AMP and float the idea of a collaboration. The two CLAS leaders didn't hesitate.
"When we looked at the COVID AMP work, we thought, 'This is a perfect match,'" Rivero Santos said. "Their map is global, which gives us the opportunity to draw comparisons across regions, but it is also specific enough to allow us to explore and understand various policies in detail. We saw it as highly complementary to our work."
Carnes says the partnership enables LACCOM to build on its mission of asking critical questions about COVID's long-term impact on Latin America, including how the pandemic will shape democratic norms, health equity and social inclusion for years to come.
"This is a key moment in history for Latin America, and we want to be able to mark it using our resources at CLAS in ways that will be valuable in the long term," Carnes said. "We have tried to make LACCOM different from other sources, in that we don't focus on data, but rather on thinking critically about the big picture. That is why this partnership is so helpful, in that Rebecca's group [GHSS] has done such incredible work that can ground our work in data."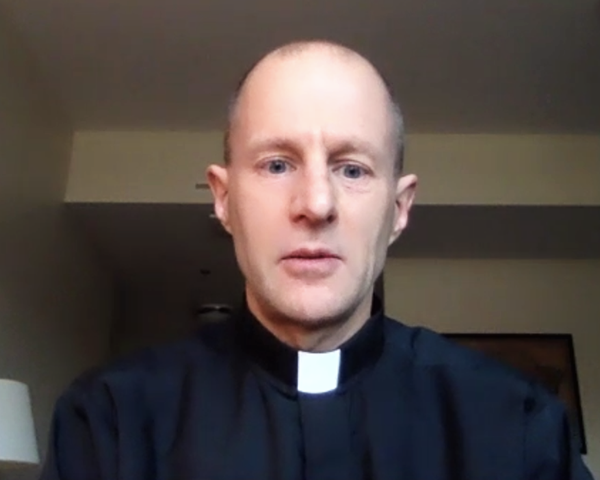 Rivero Santos also saw this as a chance to inspire and empower students at a time when in-person classes and in-country programs are off the table due to the pandemic.
"We can't give them the experience of going to the region, so we are bringing the region online," he said. "The students are really diving deep into a country for their research — using local sources and local contacts — and I think it's giving them a sense of empathy for what others are experiencing right now."
"Seeing that synergy among students has been wonderful, and it's something I hope we can keep up after we are back on campus in-person," Rivero Santos added.
Bringing Policy to Life
The seven research briefs cover far-ranging topics in the context of the pandemic, including indigenous rights, gender-based violence, the impact of school closures, economic policy and sex-based discriminatory policies. All will be made available in English and either Spanish or Portuguese, depending on the country. Students and faculty involved say they would like to explore the possibility of publishing versions of the briefs in peer-reviewed journals at some point.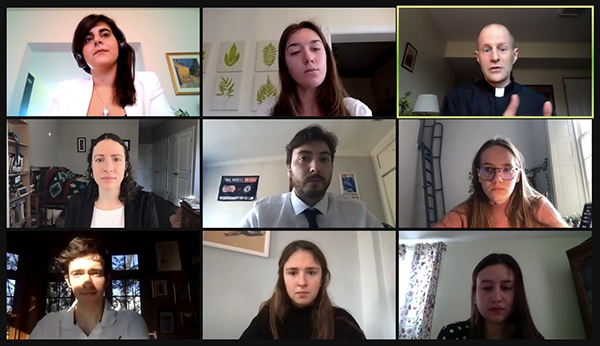 For Madeleine O'Hara (SFS'22), an undergraduate with a major in Science, Technology, and International Affairs and student research assistant on LACCOM, the opportunity to partner with another student working on COVID AMP has brought some of the societal issues of COVID-19 to life — even as students are living through it.
"It's not easy to stay engaged academically when you're doing everything virtually," O'Hara said. "But this has been really enriching — to understand and contribute to these real-time issues as they're unfolding has felt impactful. Also, it's personally exciting because it's rare to have the opportunity to be published as an undergraduate."
Ariyand Aminpour (C'21), a Biology of Global Health major and student research assistant on COVID AMP, echoed that seeing his and his fellow students' work published was the most gratifying part of the collaboration, as he hopes it will contribute to a larger policy discussion. Aminpour, who studied abroad in Madrid and has relished the chance to hone his Spanish skills once again, co-authored a brief about the impact of COVID-19 from holiday travel in Mexico, including proposed policy shifts to mitigate the impact of tourism on the country's caseload.
"It's incredible to think that someone in the Mexican government could actually read our work, knowing that their decisions impact people's lives," Aminpour said. "Hopefully our suggestions would help the everyday person living in Mexico who doesn't want their job to be closed down for the next month because of one week's worth of tourism."
---
Project Credits
Authors:
Alexandra Reichert (Honduras, Ecuador), Research assistant, CGHSS; Ariyand Aminpour (G'21, Mexico) Undergraduate research assistant CGHSS/AMP; Julia Benbenek (G'21, Panama) LACCOM contributor; Lucca Maraston Oliveira (G'21, Brazil), Undergraduate research assistant CGHSS/AMP; Madeleine O'Hara (G'22, Peru/Colombia), LACCOM contributor; Manya Jain (Peru/Colombia) Undergraduate research assistant CGHSS/AMP; Maria José Flores (G'21 M.A., Argentina, Honduras), LACCOM contributor and translator; Paula Gutierrez (G'22, Argentina), Undergraduate research assistant CGHSS/AMP; Timothy Rudolph-Math (G'22, Panama), Undergraduate research assistant CGHSS/AMP; Valeria Villarreal Martinez (G'23, Mexico), LACCOM contributor and translator
Project directed and edited by Alexandra Reichert and Dr. Angelo Rivero-Santos
Project supervised by Dr. Rebecca Katz and Fr. Matthew Carnes
Editing and design by Mackenzie S. Moore
---
Lauren Wolkoff (G'13)
GUMC Communications