Tribute Video Celebrates Anatomical Donors
Posted in GUMC Stories | Tagged anatomical donor program, medical education, School of Medicine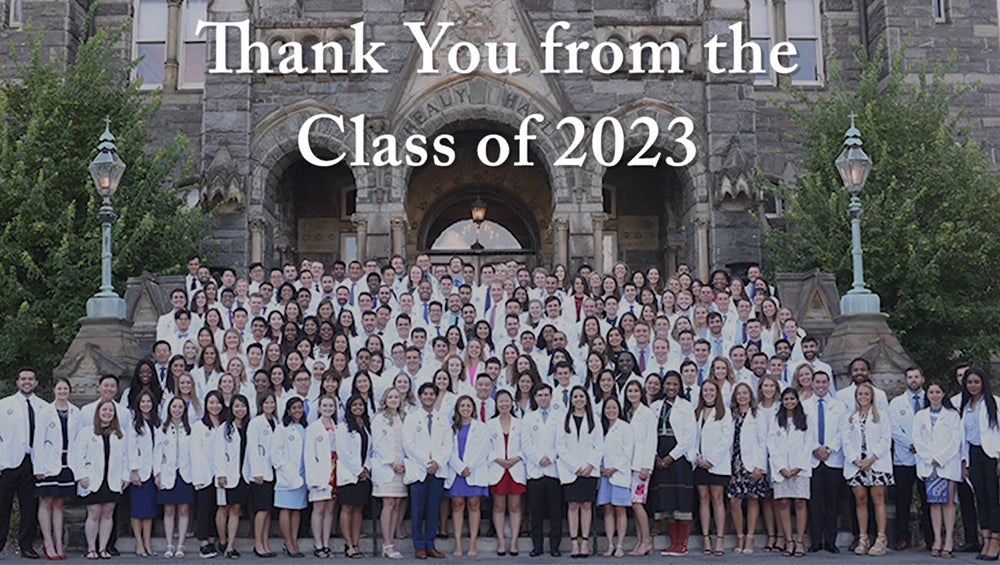 ---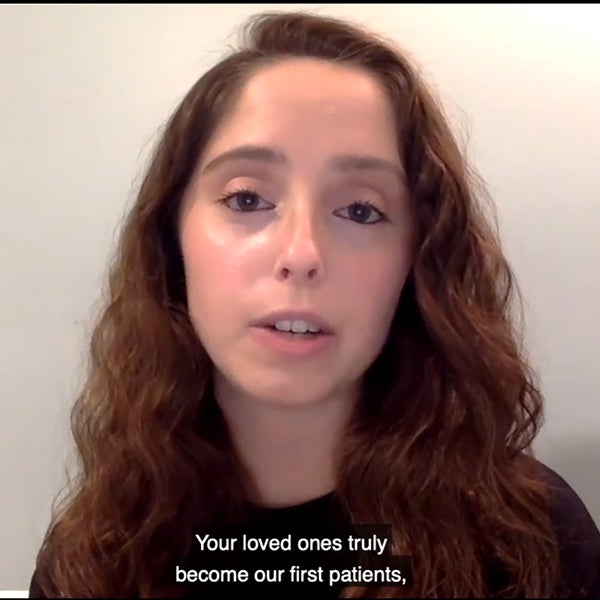 (November 24, 2020) — Before starting medical gross anatomy, Zoey Maggid (M'23) spoke with the sister of the anatomical donor she and her classmates would work with in class. In their conversation, Maggid learned that their donor had been a lifelong teacher and mentor.
"In the spirit of education, her brother followed their mother and grandmother in their decisions to become anatomical donors," Maggid said. "His tremendous gift is a testament to his commitment to teaching and to the impact that he has had on those around him as well as the generations to come."
Maggid shared her experience in a video medical students and faculty members made to honor the anatomical donors and their families.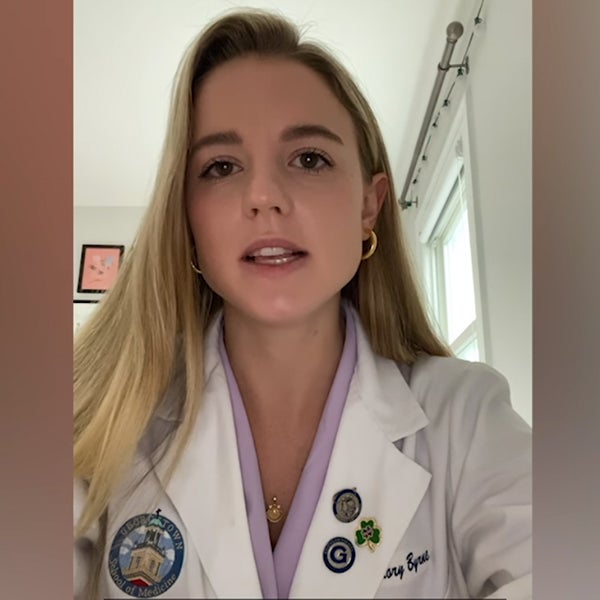 While the pandemic made it impossible for School of Medicine students to organize the annual anatomical donor Mass, the first- and second-year medical students plan to hold a Mass that will celebrate the anatomical donors that both classes learned from next year, said Rory Byrne (M'23), chair of the donor planning committee.
"Barring any setbacks, your family members will be honored and, more importantly, we will be able to look into your eyes, rather than through a screen, and tell you how much they meant to us," Byrne said. "However, the committee and my classmates made it our mission to reach out now. We didn't want a year to pass by without you knowing just how honored we were to know and learn from your family members."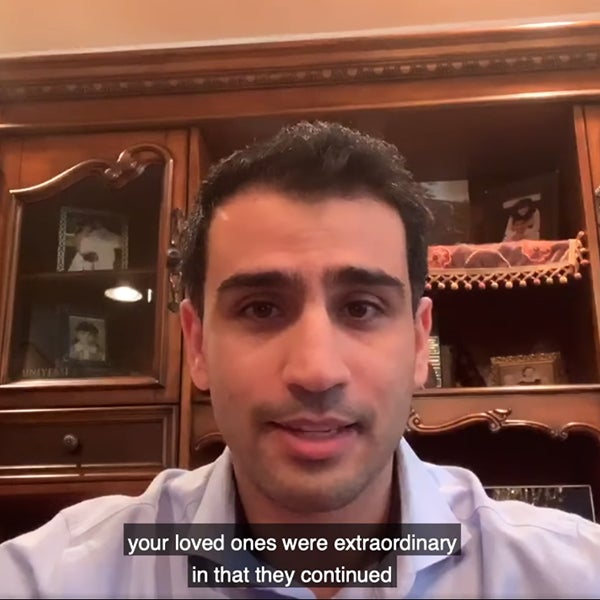 Andy Habib (M'23), class president, thanked the anatomical donors and their families, reflecting on their unique ability to continue giving of themselves after their deaths.
"Unlike the vast majority of people whose direct influence largely ceases upon their deaths, your loved ones were extraordinary in that they continued blessing hundreds of medical students, myself included, even after their passing," he said. "They have helped mold the next generation of physicians and, in turn, will bless untold numbers of patients over the next many decades. Truly, they will never be forgotten."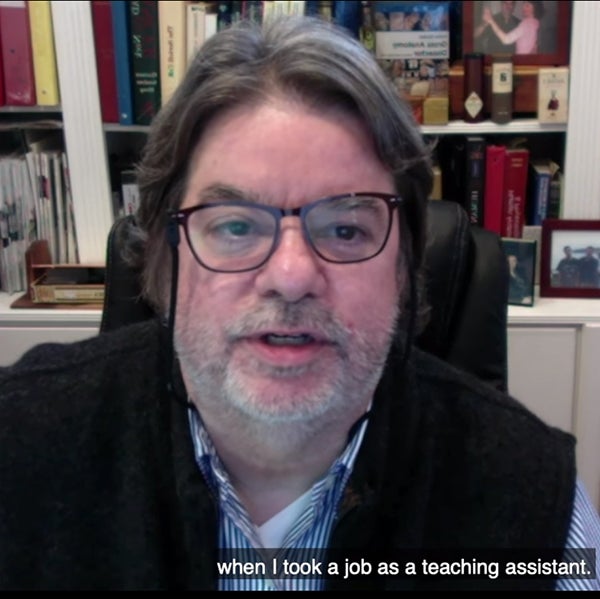 Since 1981, Carlos Suárez-Quian, PhD, professor of biochemistry and molecular and cellular biology, had taught medical gross anatomy. In that time, his mother-in-law, father-in-law and brother-in-law all became anatomical donors.
"Their goal in being donors were the same: to help their fellow human beings, even in their death," Suárez-Quian said. "I know of no higher calling than that. I again thank you for the thoughtful and generous gift of themselves that your loved ones did give of themselves for the future training of physicians and for society's well-being. May they rest in peace."
Kat Zambon
GUMC Communications