Georgetown Hosts Final Stop of 'Tour 4 Diversity'
Posted in GUMC Stories
he Tour for Diversity in Medicine group made its final stop at Georgetown University School of Medicine on September 28, with the goal of introducing the study and practice of medicine to minority students in the Washington area. 
More than 15 Tour for Diversity (T4D) volunteer doctors and Georgetown medical students participated in the program, which provided a full-day, hands-on workshop to about 100 high school students from this region. 
Conceived by two minority physicians, T4D is a national nonprofit organization that seeks to educate, inspire and cultivate future minority physicians and dentists. According to the organization's website, racial and ethnic health care disparities require an increased number of minority health providers. T4D seeks to address this glaring need by connecting current minority physicians, dentists and medical students with minority high school and undergraduate students to show potential future practitioners different career options.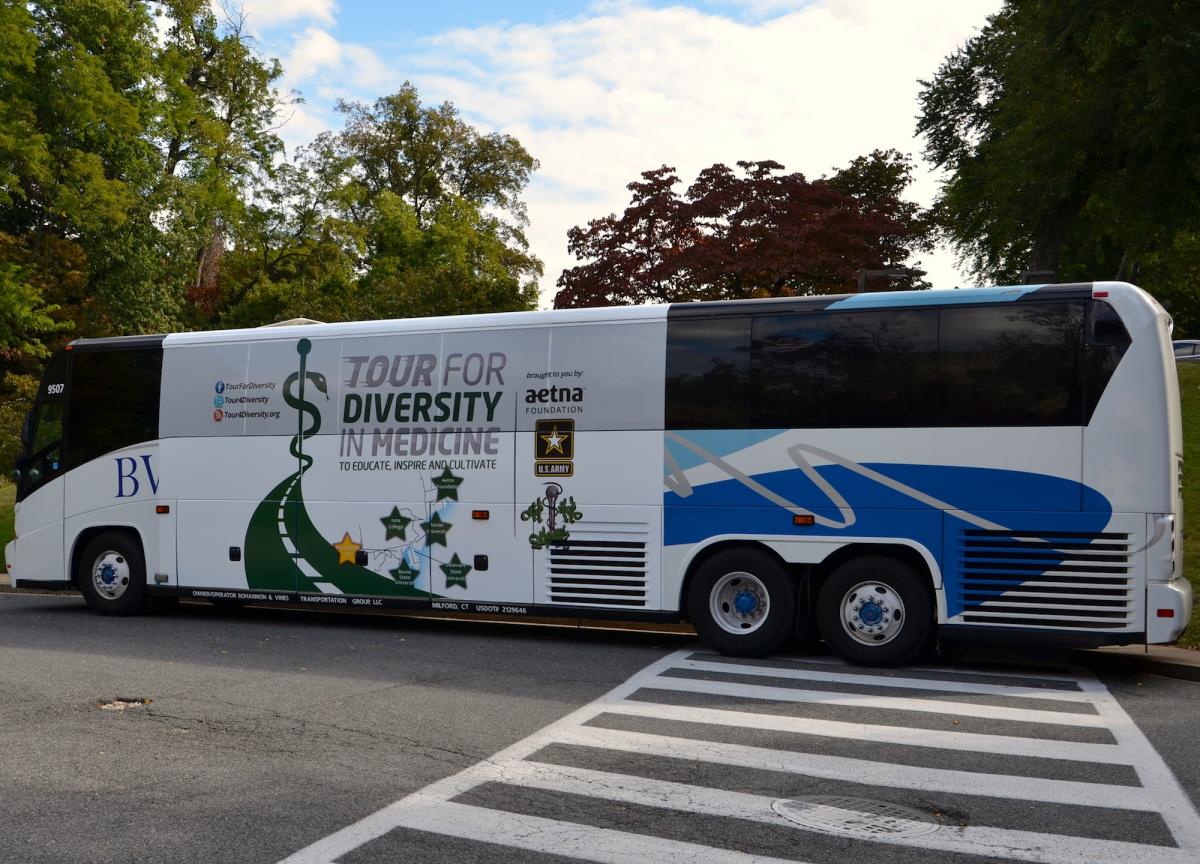 Georgetown was the final stop by the Tour for Diversity in Medicine, a nonprofit group started by two minority physicians who wanted to encourage, inform and inspire young people who are interested in health sciences.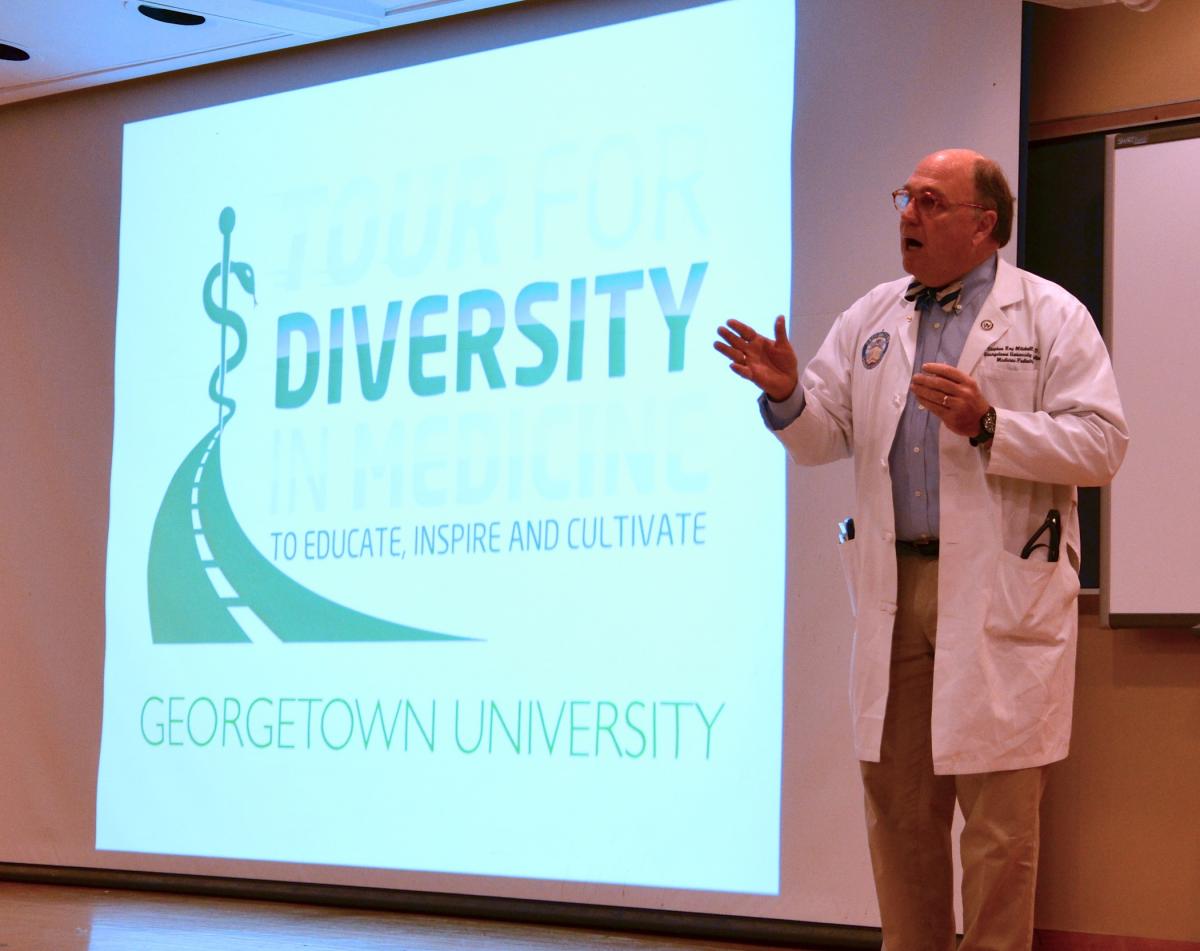 Georgetown's Dean of Medical Education, Stephen Ray Mitchell, was on hand to welcome the participating students with an encouraging message: "Since Georgetown University President Patrick Healy, the first African American president of a major American university and first African American Jesuit priest, championed the School of Medicine's efforts at curriculum reform in 1878, we have focused on the Jesuit principals of attention to social justice, diversity and inclusion. We strive to be inclusive of a diverse health care workforce." 
For the first time since the tours began in 2012 the program was centered on high school students particpating in various health related workshops including learning how to take and read a person's blood pressure using a stethoscope.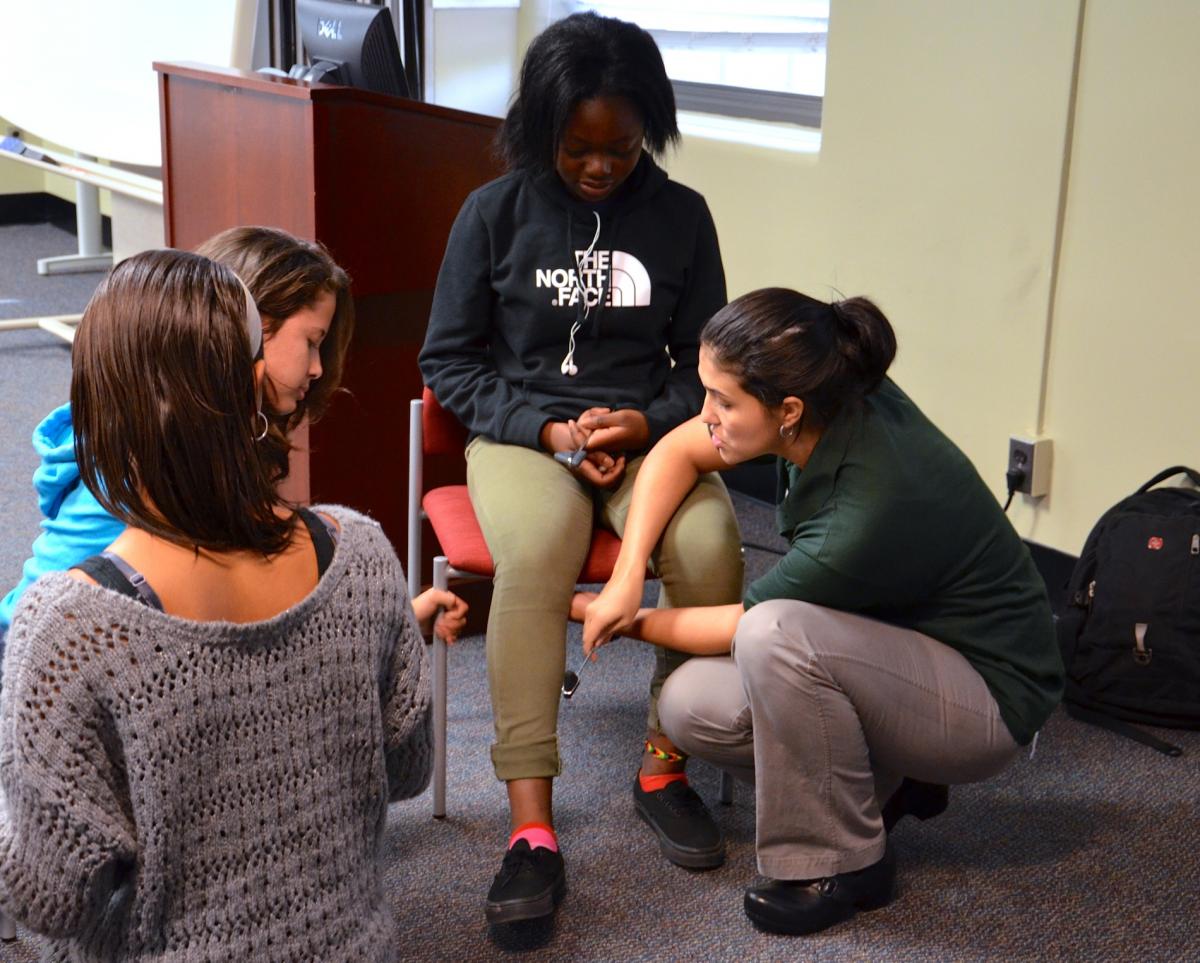 Tour 4 Diversity mentor Paola Portela, MD, demonstrates how to perform a neurological exam using a reflex hammer as part of a test taking drill.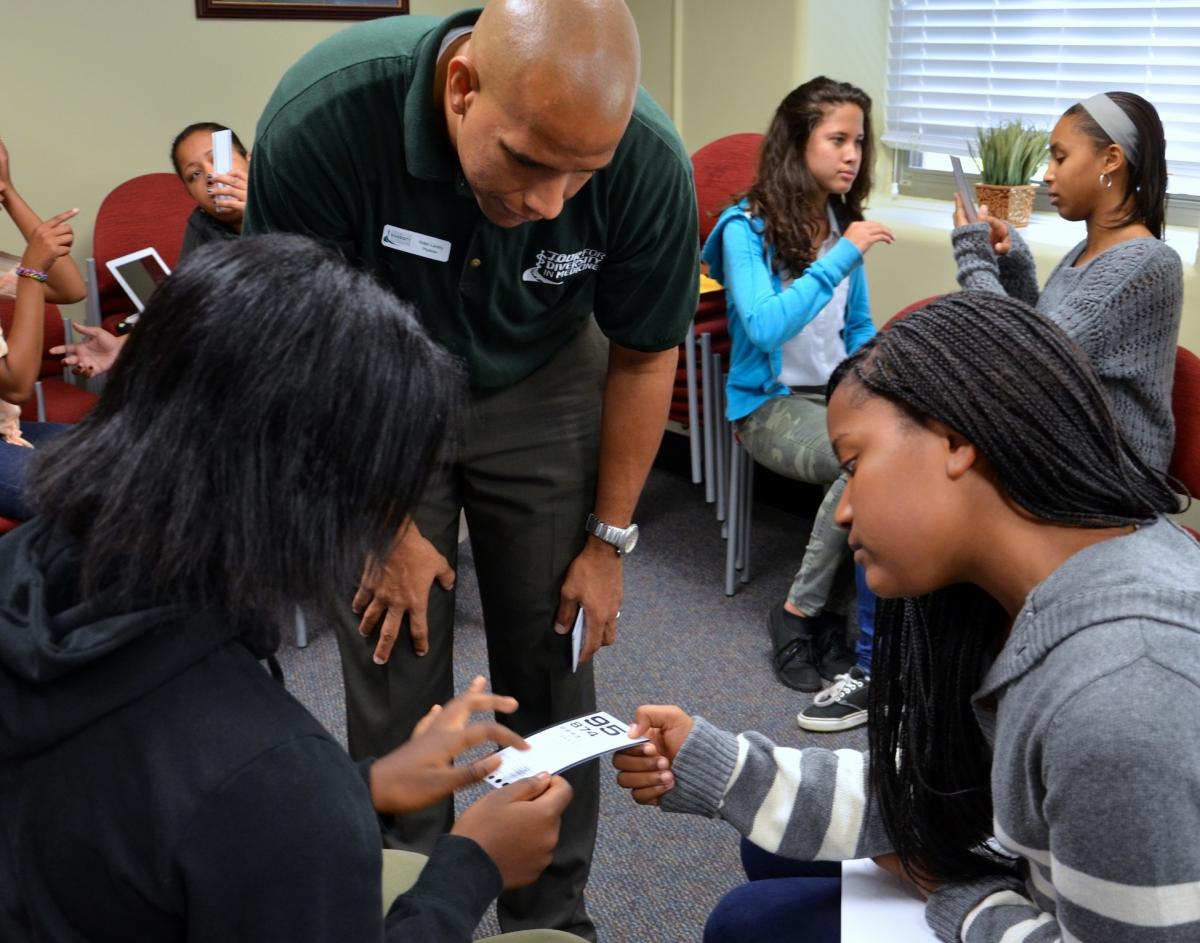 Tour 4 Diversity co-director Alden M. Landry, MD, MPH, oversees a student workshop which explained to them what 20/20 vision really means and how to give each other an eye exam using eye chart.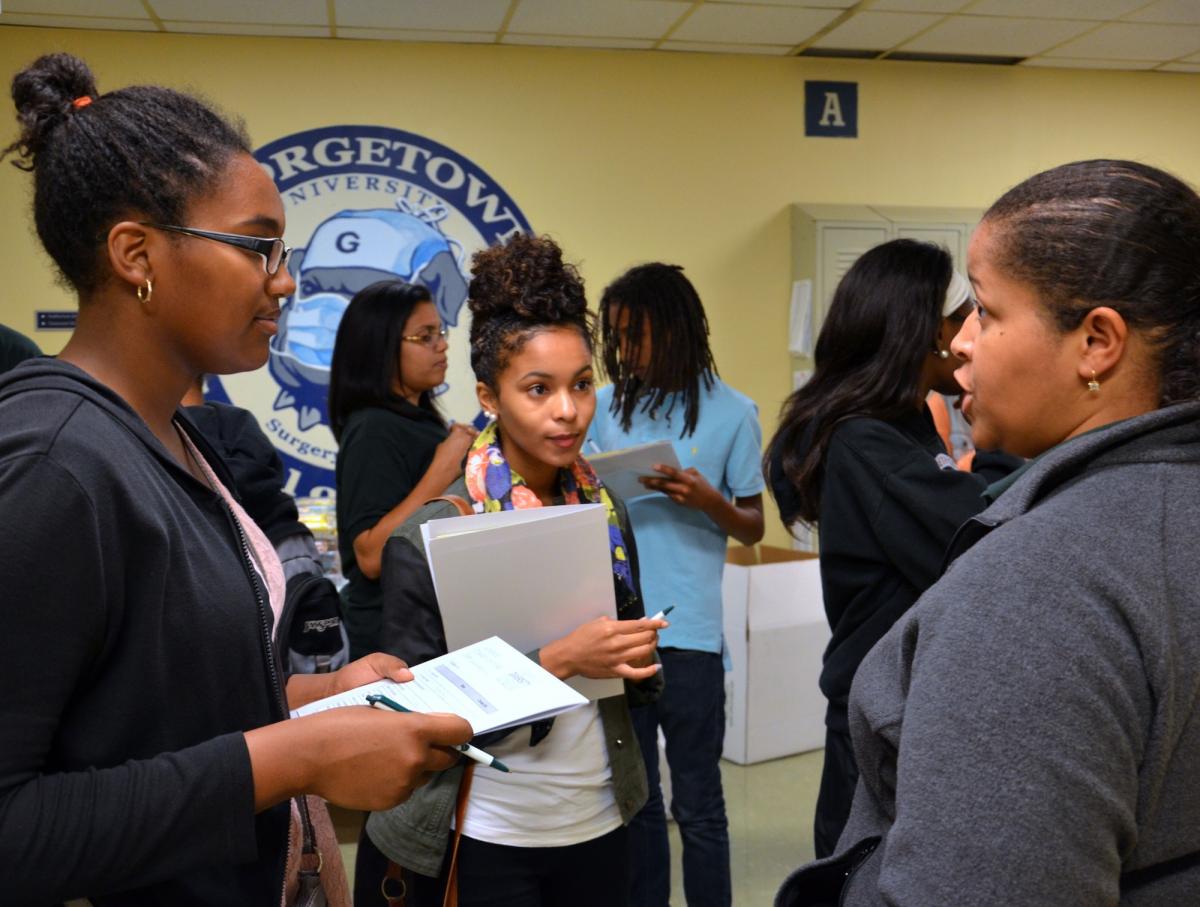 The Tour was hosted by staff from the School of Medicine's Georgetown Experimental Medical Studies program, which participated in the networking workshop focused on premedical academic achievement, the application process, and other skills necessary for success in the medical field.     
By David Blanco, GUMC Communications 
(Published October 02, 2013)