Small Grants Supply the Research "Lifeblood" of Early Career Scientists
Posted in GUMC Stories | Tagged breast cancer, neuroscience, Parkinson's disease
(July 24, 2015) — Researchers are familiar with the old scientific mantra "publish or perish," but it leaves out a critical early step. Securing grant funding for research is imperative for early-career scientists to perform their own independent research, publish in prestigious journals and ultimately earn university tenure.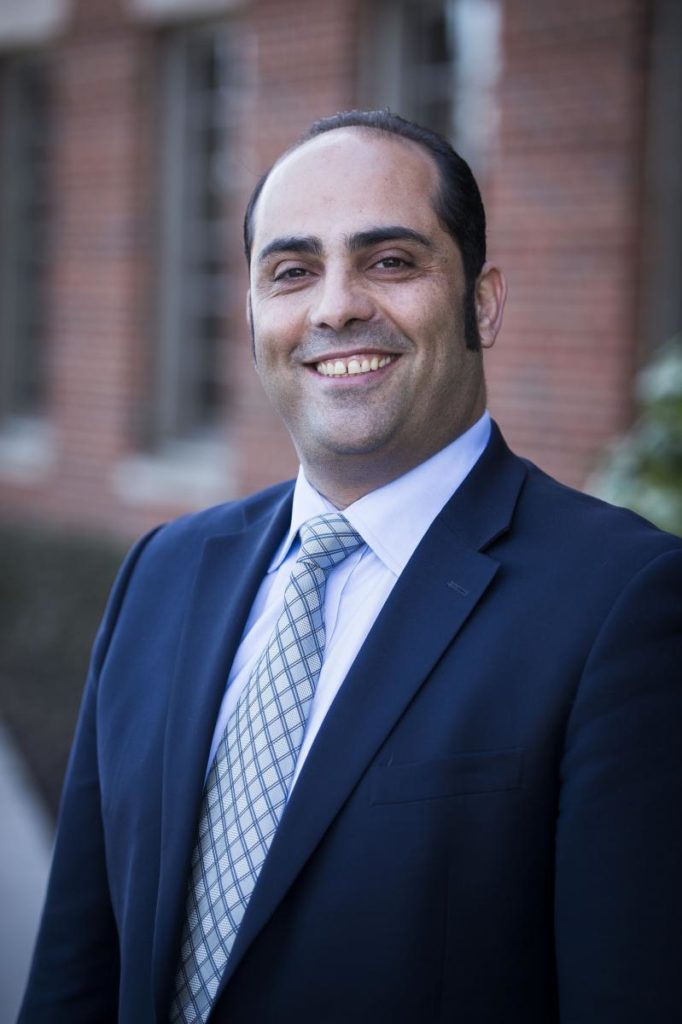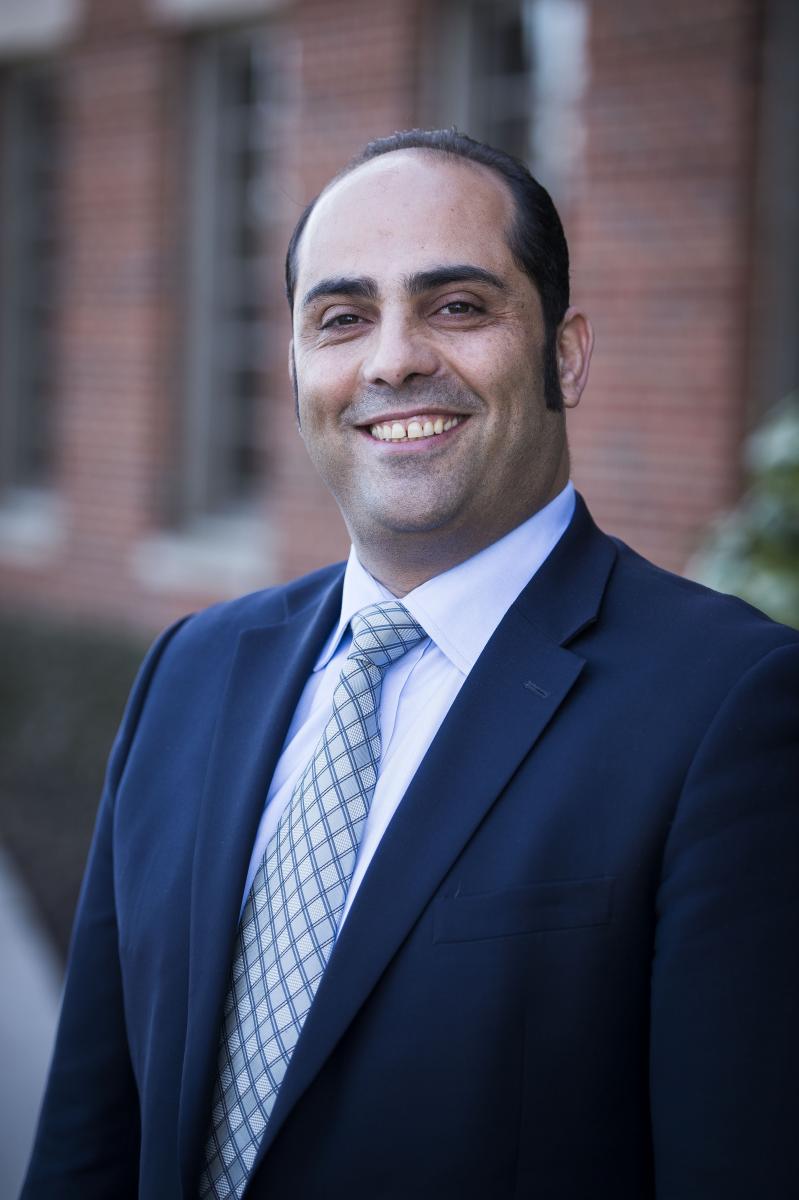 However, obtaining grants to produce research and publish results presents a real Catch-22. "If you want to test novel ideas for the first time, you have to have research funding. Without a history of publications to rely on, it is hard to obtain grants," says Charbel Moussa, MBBS, PhD (new window), an assistant professor in the department of neurology at Georgetown University Medical Center (GUMC).
What saves the day for many investigators are small grants from philanthropic organizations, foundations and the government. "I have had a lot of small grants, many through Georgetown, and I can tell you they have been instrumental to my research," says Moussa, who studies Alzheimer's and Lou Gehrig's diseases, and will be up for tenure in 2016.
Moussa was the first recipient, in 2011, of the GUMC Music for the Mind Award ($25,000). That, along with another $25,000 donation from a member of the Georgetown Board of Regents, helped Moussa in his effort to repurpose an existing drug to treat dementia and/or Parkinson's disease, leading to a $1.3 million Merck & Co. research grant, as well as support from the Alzheimer's Association, Michael J. Fox Foundation and Cure Foundation, among other grants. He has published more than 25 studies in the last five years researching a variety of neurodegenerative diseases.
"Philanthropy supported my research from bench to bedside," Moussa says. "Small grants are so critical to the development of bigger grants — and that is true at all career levels but is especially important early on."
Small Grants Lead to Discovery of Link between Brain Trauma and Dementia  
GUMC neuroscientist Mark Burns, PhD (new window), says he owes his newly granted tenure – he was awarded associate professorship status on July 1 – to small grants he received early in his career.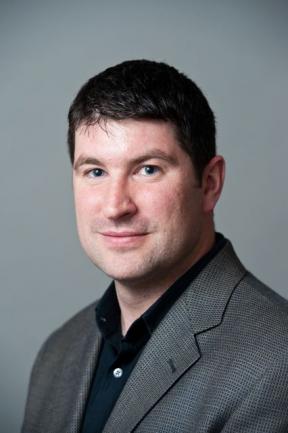 It all started with a $20,000 pilot award he received in 2005, followed by a $16,000 Foundation grant in 2006. Those grants, both from GUMC, gave him unrestricted time to use a small animal MRI research tool at night – usually for seven hours at a stretch – to study if statins could affect cerebral blood flow, as a way to treat Alzheimer's disease.
In 2006, Burns received a $25,000 GUMC pilot grant that was quickly followed by a $10,000 award from a philanthropic organization in 2007. With those grants, Burns started to study the relationship between brain trauma and dementia and published his research in Nature Medicine, a high impact journal, in 2009.
Continuing his work on brain trauma and dementia, Burns received a tenure-track position and a GUMC grant for $50,000 in 2009, which allowed him to finally establish an independent lab. Those seed grants helped generate the preliminary data for a $2 million federal grant that Burns was awarded in 2013.
The Long Road
Achieving a tenured position is an arduous journey. A researcher's education takes at least 12 years – a four-year undergraduate degree, five years for a PhD, and a three-year postdoctoral fellowship. Afterwards, researchers spend three to five years as untenured research track faculty, working in a senior researcher's lab while trying to establish their own line of investigation.
The next rung on the ladder is to be granted a tenure-eligible assistant professorship, which starts a 7-year clock for earning tenure – a permanent university position. If tenure is not awarded within 7 years, the researcher must leave the tenure track.
"While we are doing our PhD and postdoc work, and even as junior faculty, we are working in someone else's lab — our work is considered the property of the lab leader. We help drive the research and our names are on the studies, but it is considered as our mentor's work," Burns says.
In February, Burns told the Georgetown University Board of Regents that small grants awarded to junior faculty are "where you really get a bang for your buck. We are so desperate to establish our own independence that any money makes a big difference.
"You can do a lot of research with $25,000," he says.
"Georgetown understands that philanthropy strongly benefits emerging research and researchers," says Burns. Among the grants Georgetown sponsors are the Music for the Mind, Partners in Research, Dean's Award and GU/MedStar partnership awards.
Burns' recent research on the development of dementia in boxers has so far only received $15,000 in funding from a single donor. However, those funds have led to intriguing findings that Burns is submitting for a large federal grant.
"The truth is that even established researchers like these small philanthropic grants," says the newly tenured professor, with a grin.
Happy Not to Have 'Crashed and Burned'
As an assistant professor in GUMC's Breast Cancer Program, Rebecca Riggins, PhD (new window), has parlayed smaller federal and foundational grants into bigger outside grants. While studying the mechanisms that foster resistance to cancer treatment drugs, such as tamoxifen, Riggins' first bid for a Breast Cancer Research Program Concept Award was a big test of her ideas. The competitive program, run by the Defense Department, reviews grant applications in a manner that obscures the researchers' names, institutions and other identifying details to create a level playing field.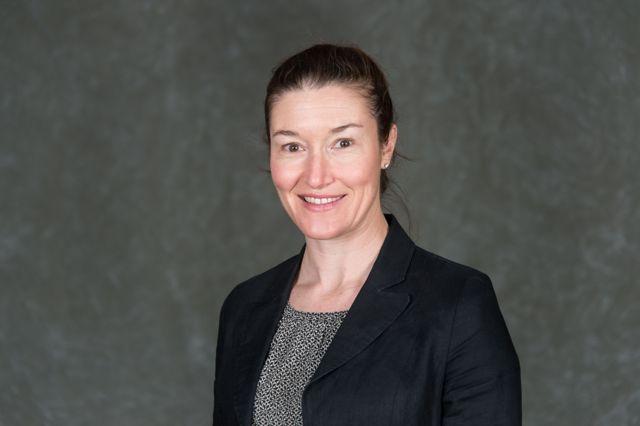 She won the $75,000 grant and those funds, as well as a $20,000 American Cancer Society grant, led to a $400,000 Susan G. Komen for the Cure Career Catalyst Research Grant.
This was not the last time that small grants led Riggins to larger awards. A $15,000 grant from the USDA/District of Columbia Agricultural Extension Service led to a $150,000 National Institutes of Health (NIH) grant. After that, a $35,000 Georgetown Partners in Research award advanced her research further, setting her up for a $340,000 NIH grant. She was particularly thrilled to receive the GUMC-supported Partners grant because it led her to look into a new area of research — glioblastoma.
Applying for the grants was not easy, Riggins says. Before she could start answering her research question, she needed to generate the preliminary data to show the importance of her ideas and work through the administrative detail all grants require, including budgets and regulatory forms.
Moreover, Riggins needed to make a "conceptual shift" as she moved from pilot studies to larger grants that will keep her laboratory running long-term. "Pilot funding is great for projects that have a defined question or a small set of questions, often with 'yes/no' answers that are relatively straightforward to ask," she says. "Larger, multi-year awards are needed to support a research program that is exploring 2-4 directions at once, some of them complementary to each other while others might be in opposition."
Riggins is happy to be where she is, especially after seeing several of her peers at the University of Virginia either opt out of academia from the beginning, or try unsuccessfully to obtain a tenure track position. "It was a time of crashing and burning. In 2003, when we graduated, the federal budget started to fall, and many of our own mentors had a hard time getting and keeping funding.
"It is a tough place to be, especially at the beginning, when you need lifeblood for your research," she says. "There are no guarantees and everyone is after the same pots of money, even the small awards. I count myself fortunate."
Renee Twombly 
GUMC Communications