The School of Medicine Commencement 2013
Posted in GUMC Stories
The Georgetown University School of Medicine class of 2013 held their graduation ceremony on Sunday, May 19, at the Warner Theater in Washington, graduating 196 members. The 161st class was made up of 99 women and 97 men; the youngest student was 25, the oldest 40, and 32 states were represented. This extraordinary class started the student-driven free clinic that continues to provide health care to the homeless families of Washington. The class of 2013 has been adept at research projects and their own scholarly endeavors reflective back the deep inquisitiveness instilled in their medical education.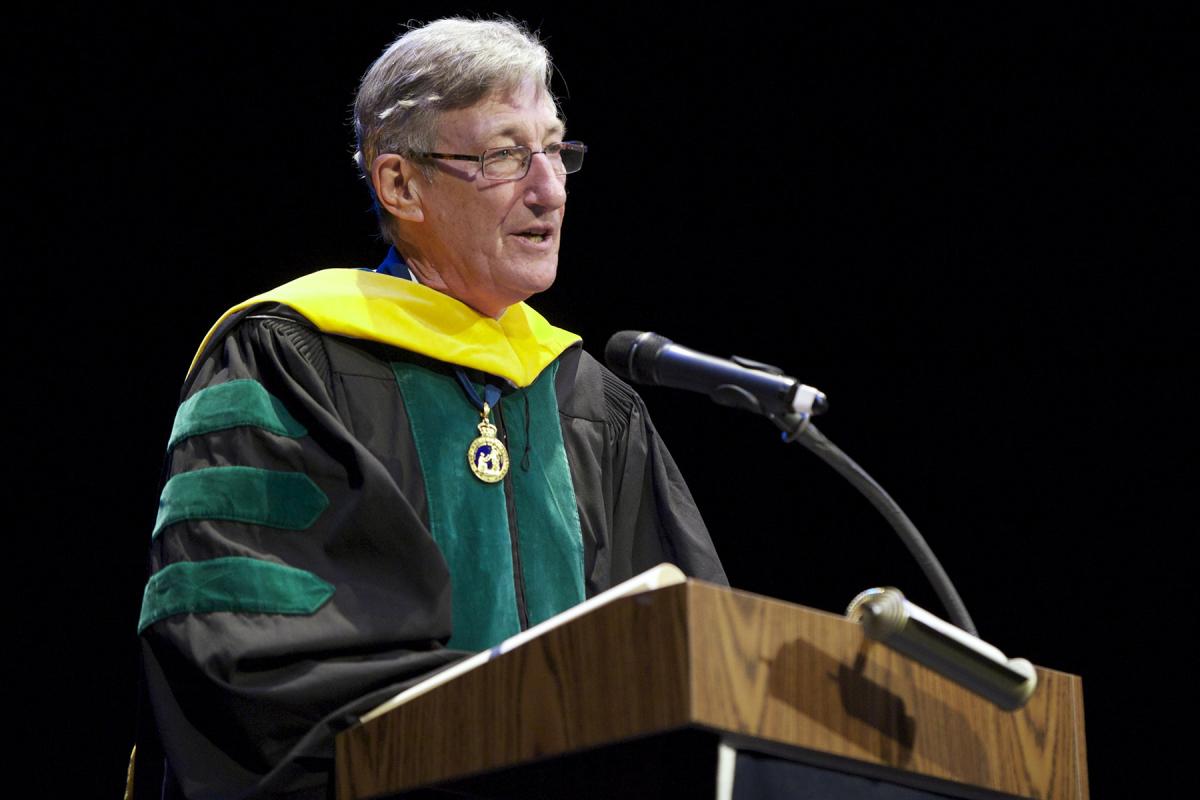 Commencement Speaker Sir Michael Rawlins, President of the Royal Society of Medicine in London, spoke to the graduating class about the art of being a physician. "In your careers, you'll sometimes be able to bring joy, happiness and comfort to your patients in ways that aren't in any of the textbooks. You will sometimes be able to use your special position — your privileged position — as society's physicians to help your patients in unimaginable ways. It's not the science of medicine, it's the real art of being a great physician. Sir Michael also received an honorary Doctor of Science.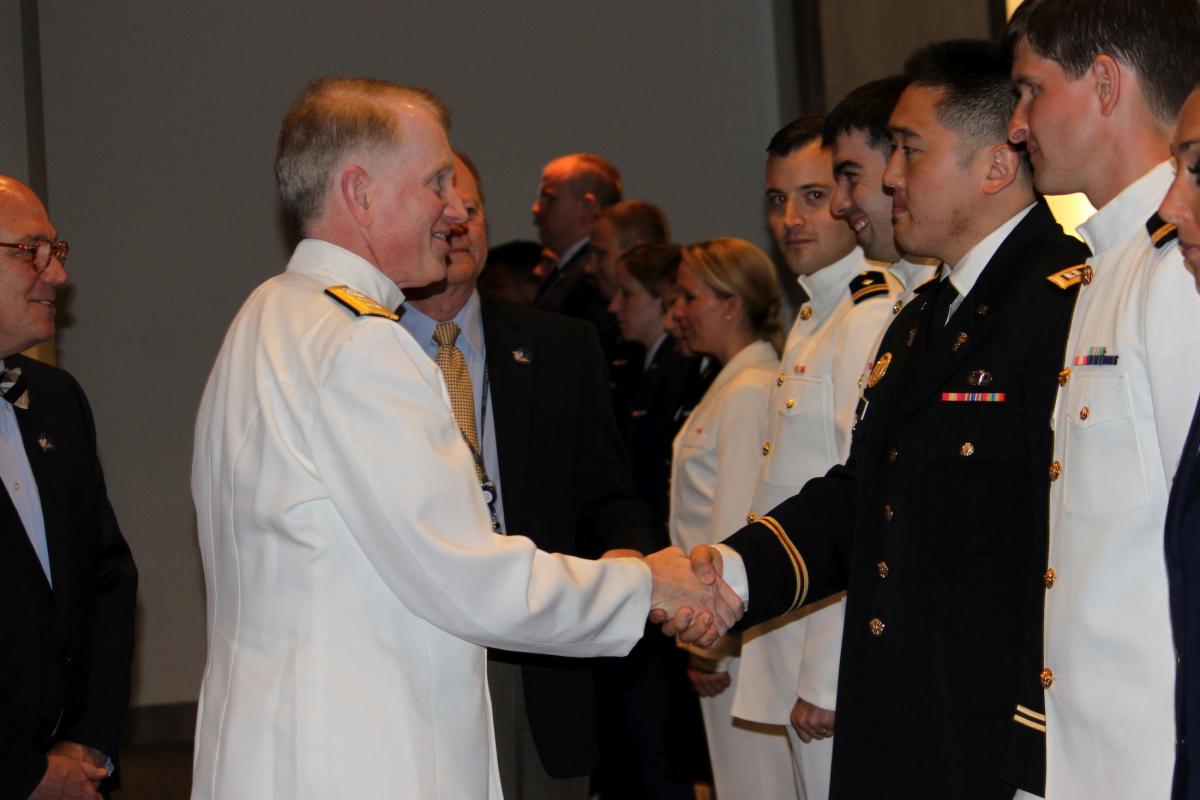 Guest speaker and Georgetown School of Medicine alumni Rear Admiral Brian Monahan, MD (M'86), the attending physician for the U.S. Congress and the U.S. Supreme Court, congratulates newly commissioned officers from the Class of 2013.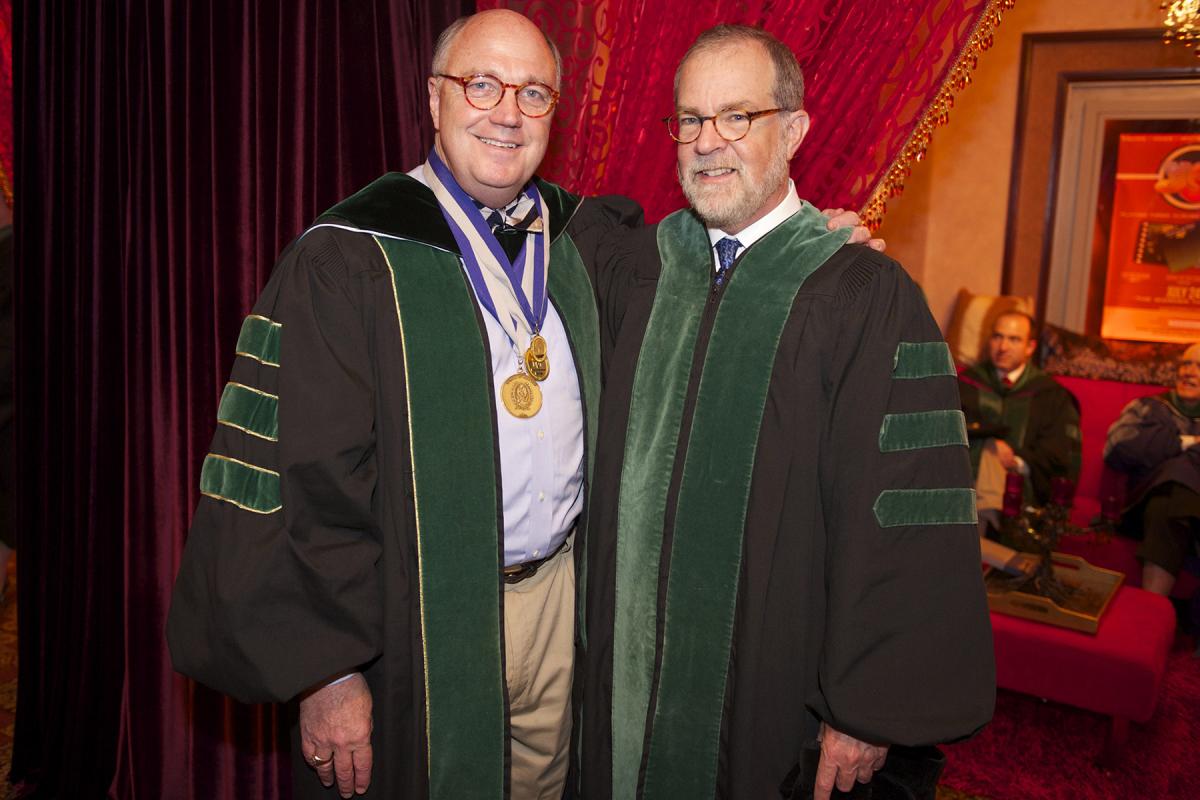 Dean for Medical Education Stephen Ray Mitchell, MD (left), and honorary degree recipient William Thomas, MD, former executive vice president of medical affairs and chief medical officer, MedStar Health.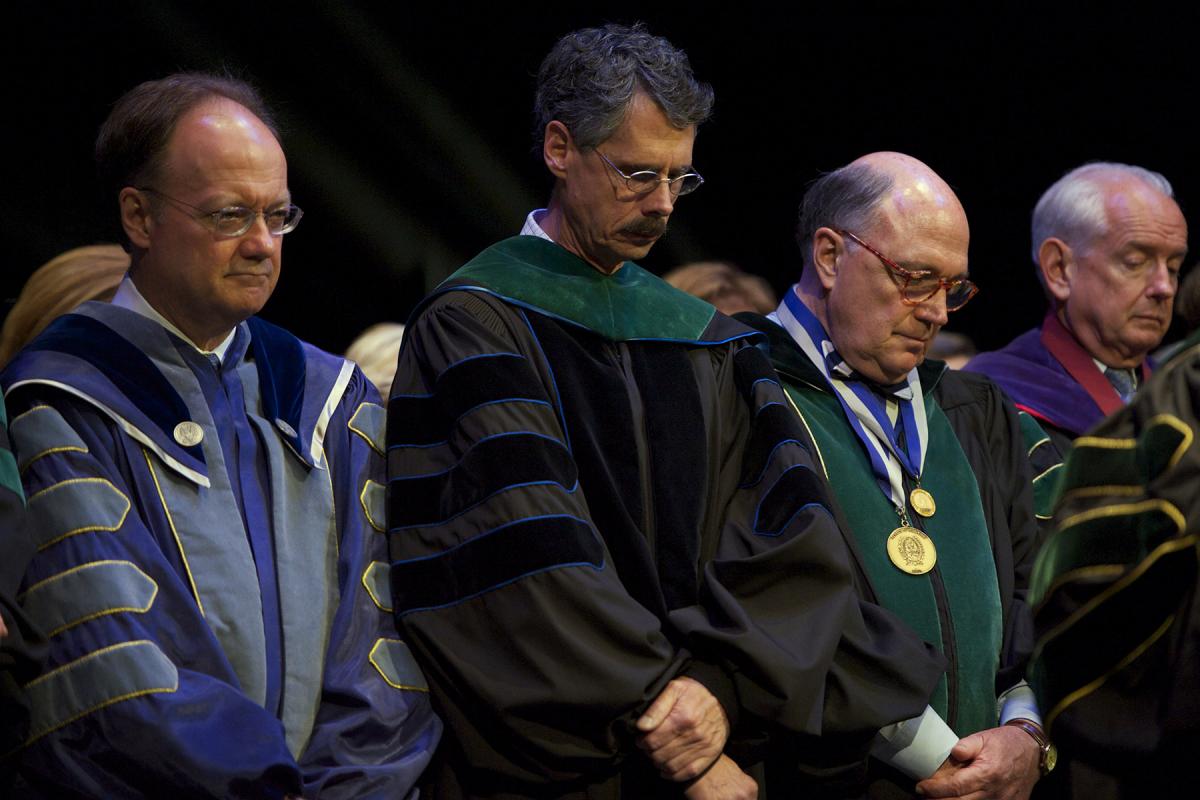 Howard J. Federoff, MD, PhD, (second from l.) executive vice president of health sciences at Georgetown University Medical Center and executive dean of its School of Medicine, welcomed the Class of 2013 and introduced featured speakers during the commencement ceremony.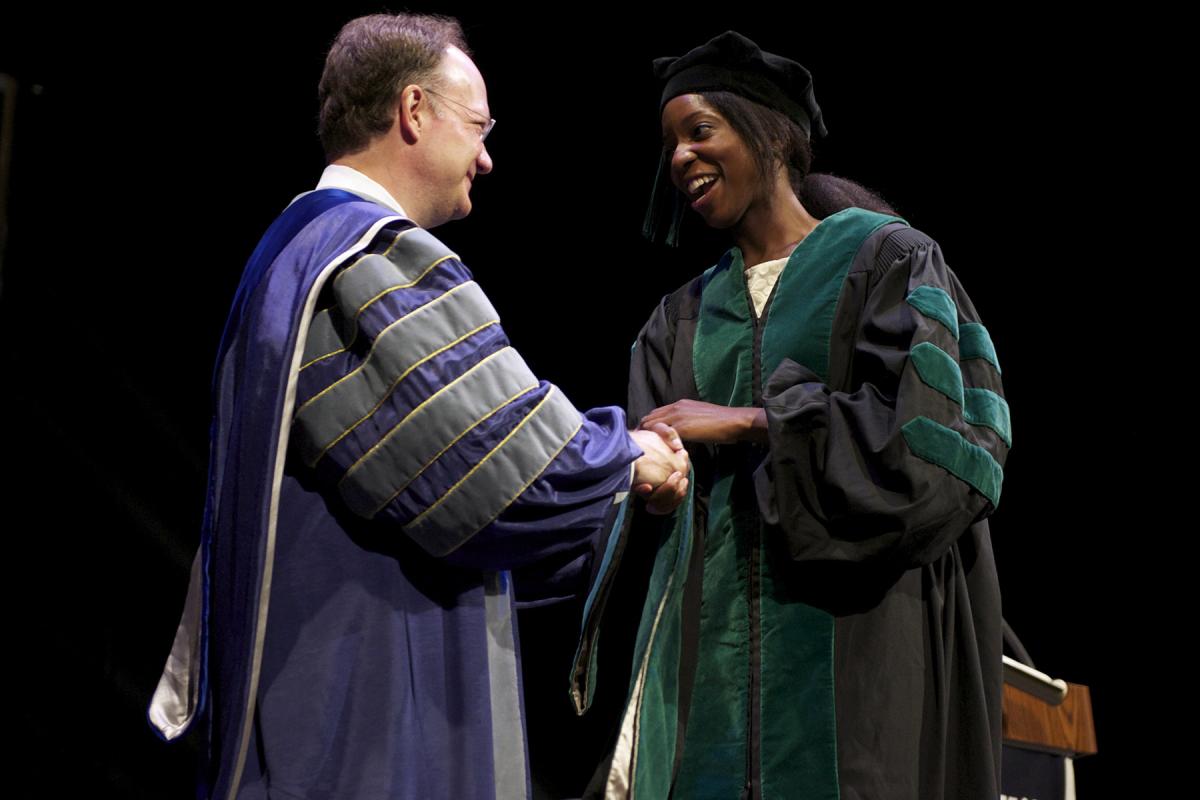 Georgetown University President John J. DeGioia, PhD, shared his congratulations with each graduating School of Medicine student from the Class of 2013.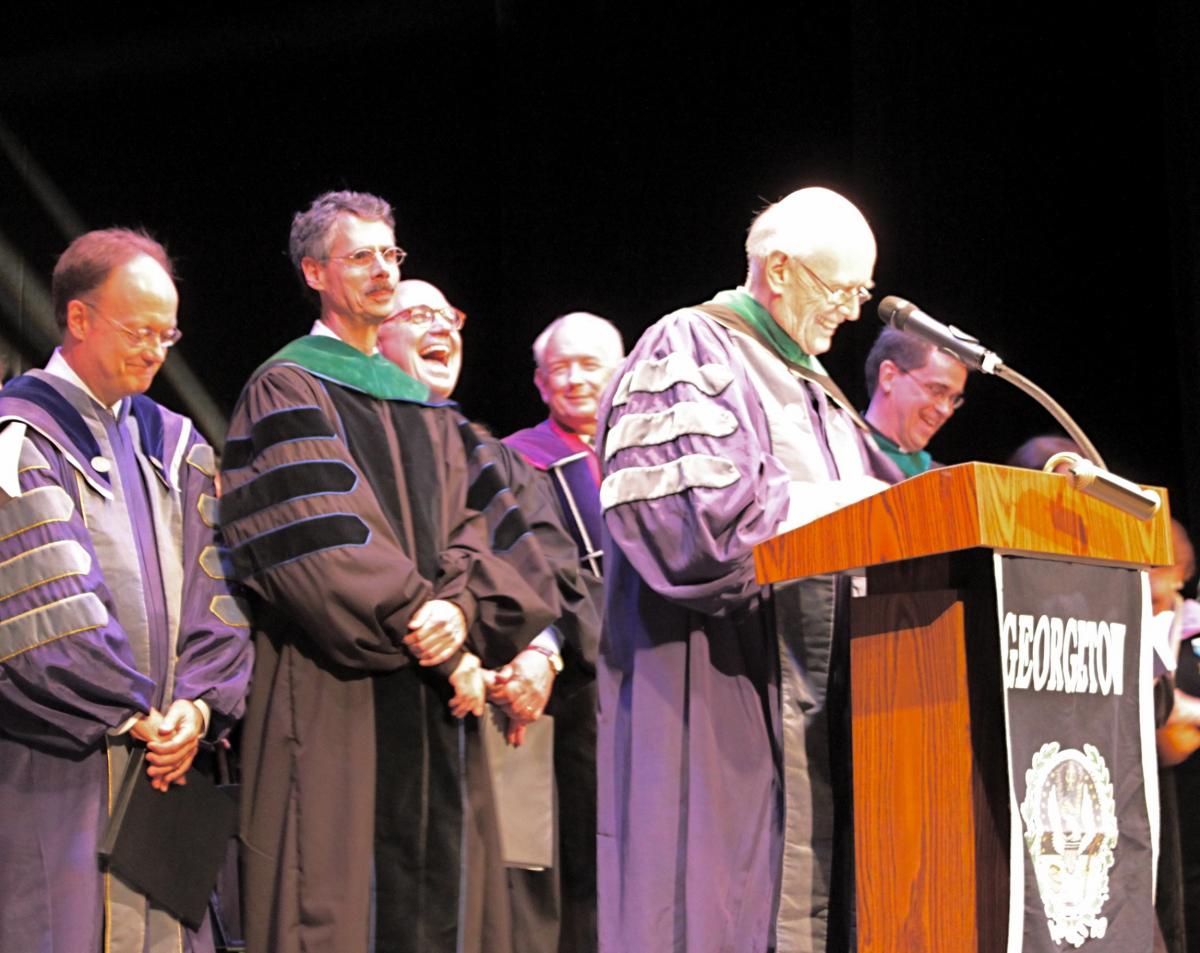 Emeritus faculty member Donald Knowlan, MD, led the graduating class in reciting the Hippocratic Oath. He amused onlookers by reminding the graduates to use their own names when repeating the oath.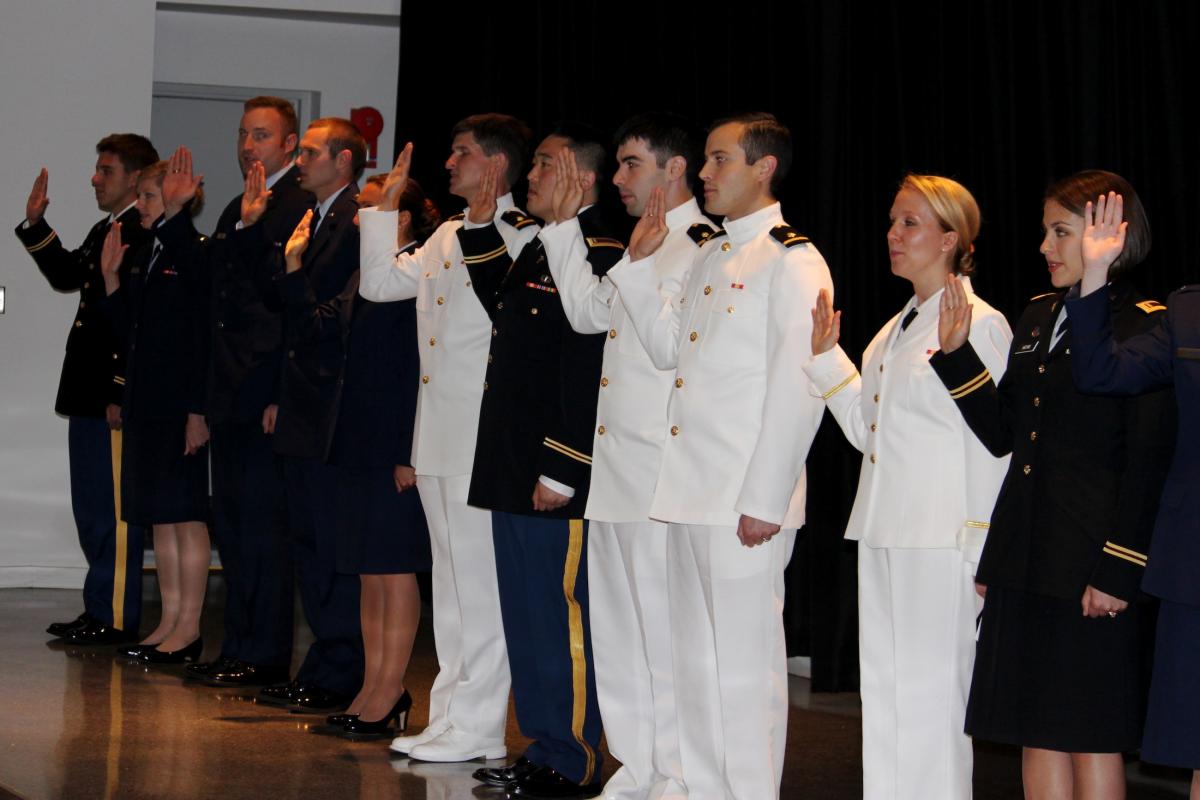 Members of the 2013 class who will serve in the Armed Forces take the Oath of Office.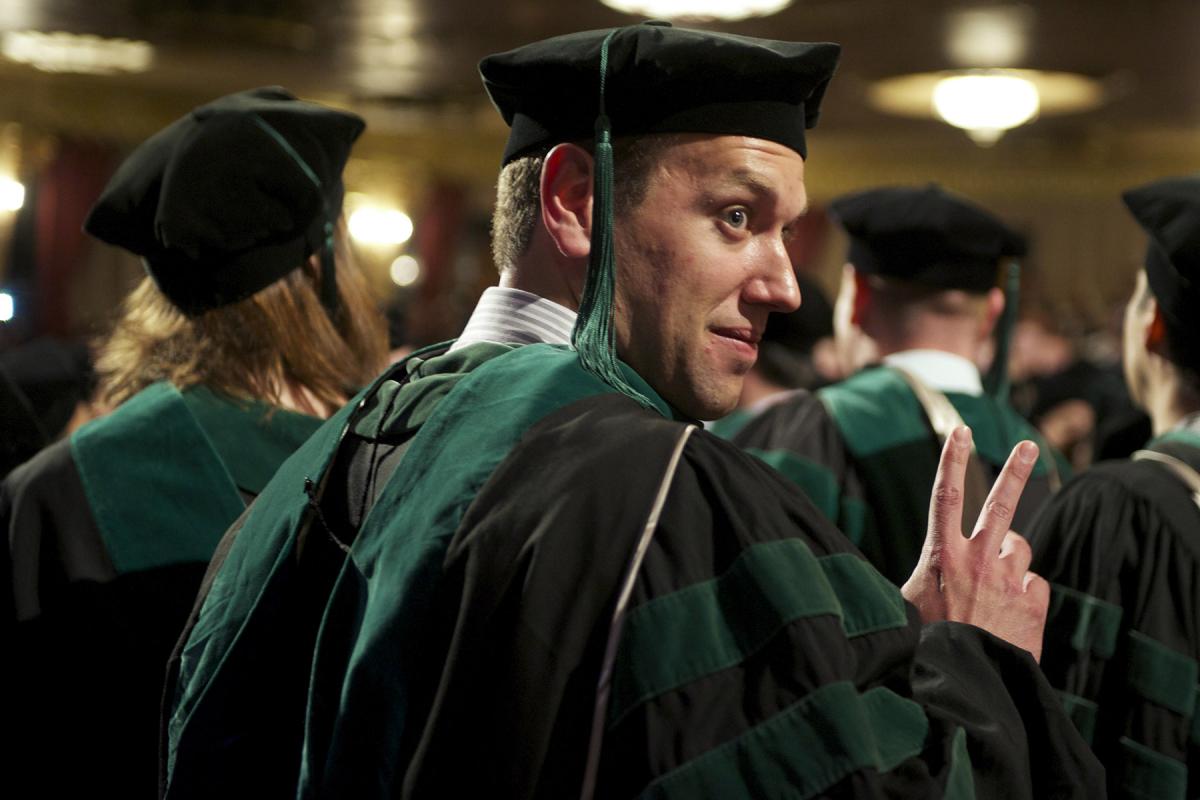 The graduates were reflective as they celebrated. Class of 2013 graduate Megan Flynn said, "My experience at Georgetown has been shaped completely by the people with whom I've interacted. My classmates, teachers, residents, and attending supported, challenged, and guided me through an arduous four years. Without them, I may not have been able to successfully complete my medical education. I am forever indebted to them all."
The 2013 School of Medicine Commencement Cermony is available for viewing at: http://connectlive.com/events/georgetown2013/
(Published May 20, 2013)