Researcher Named 'Rising Star' for Teen Dating Violence Prevention Work
Posted in GUMC Stories
DECEMBER 15, 2014—A Georgetown University Medical Center (GUMC) assistant professor and researcher is one of four psychologists selected to receive a 'Rising Star Award' during the biennial National Multicultural Conference and Summit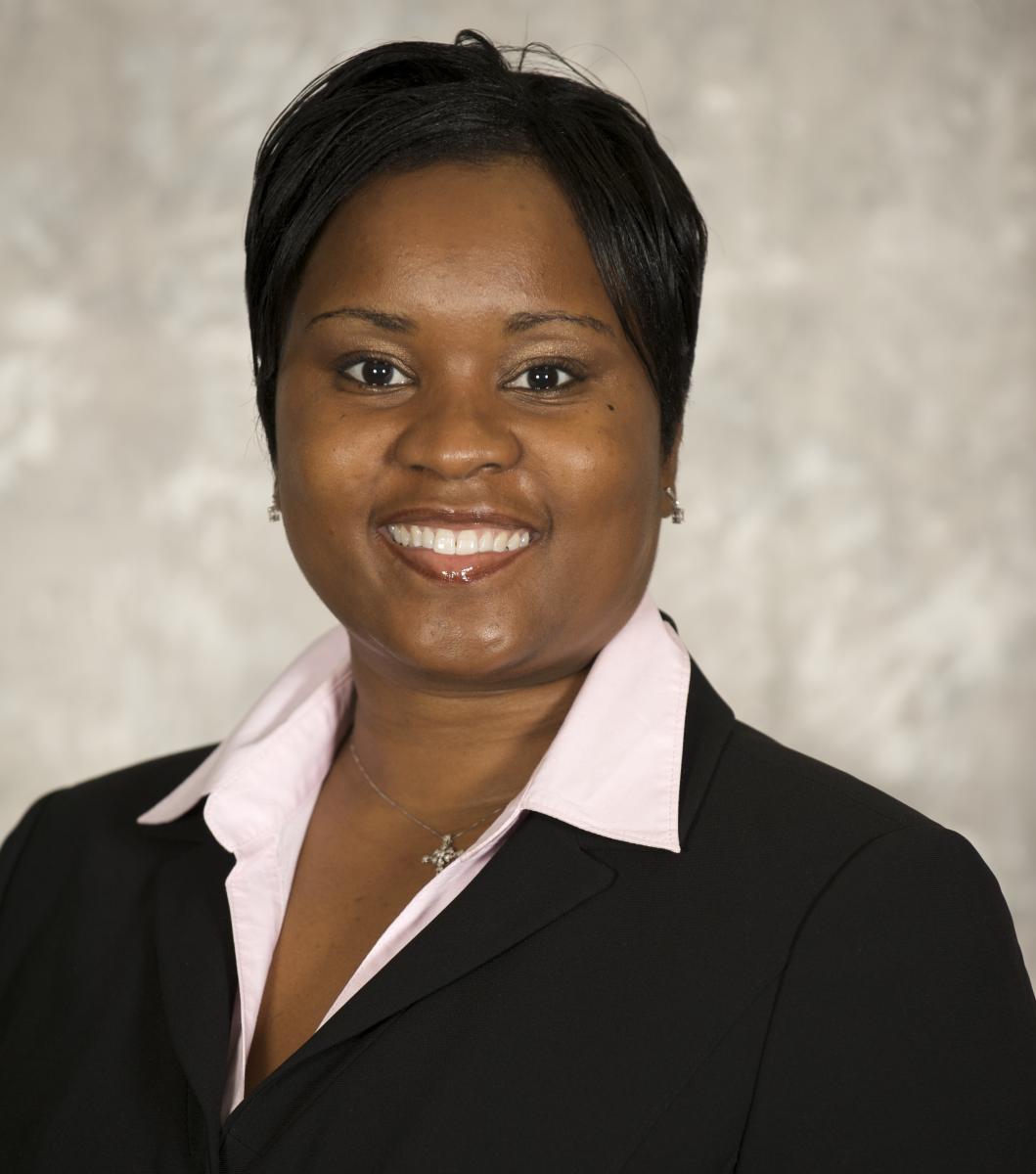 (new window)(NMCS).
The award honors early-career psychologists who have interests in multicultural research, teaching, advocacy, policy or clinical care.
Dionne Smith Coker-Appiah, PhD, MAEd (new window), assistant professor of psychiatry and member of the Center for Trauma and the Community (new window), will be honored during the Rising Star Award Ceremony in Atlanta on Jan. 16 for her ongoing research, "Project LOVE: Preventing Adolescent Dating Violence Among Rural African Americans."
"It feels wonderful to be recognized not only for my research and professional accomplishments, but as a leader in multicultural psychology," says Coker-Appiah. "I have made a commitment to use my research to improve the lives and well-being of African American and underserved adolescents."
Coker-Appiah received a Disparities Research and Education Advancing Mission (DREAM) Career Transition Award (K22), from the National Institute on Minority Health and Health Disparities (part of the National Institutes of Health) in 2011. To date, she and her research team have conducted two preliminary studies exploring dating violence among the rural African American teen population with the goal of developing a culturally and geographically appropriate dating violence prevention intervention program.
The Root of the Problem
Bonnie Green, PhD (new window), professor and vice chair for research in the department of psychiatry at GUMC, wrote one of three support letters for Coker-Appiah's award nomination. She explains that Coker-Appiah uses community-based participatory research to engage rural communities in the research process. Her team has collected qualitative data from teens, their parents and caregivers and key community stakeholders using focus group and individual interview methodology.
Green says Coker-Appiah's work is reflective of GUMC's founding principle cura personalis, or care of the whole person.
"Dr. Coker-Appiah's research engages the community in the research process," says Green. "Her work addresses the whole person by seeking the voices of underserved communities, including the adolescents themselves, allowing them to 'speak' about their needs and to become part of the solution in addressing violence issues. Her work encompasses physical, mental and emotional health, all approached from a culturally specific framework."
A Rising Star
Alfiee M. Breland-Noble, PhD, MHSc (new window), associate professor of psychiatry at GUMC and NMCS conference chair for 2015, says it is rare that early career psychologists who specialize in diversity and disparities are recognized and celebrated for their achievements.
"Dr. Coker-Appiah's accomplishments and her investment in conducting action research with diverse communities of youth using community-based participatory research is something I am so pleased to celebrate at the 2015 NMCS," says Breland-Noble.
Green applauds Coker-Appiah for her dedication and the time she invests in her research. "She really is a rising star and I think she'll be a great leader," Green says.
The research described is funded by the W.K. Kellogg Foundation, a Georgetown University Office of the President Reflective Engagement Grant, as well as a Disparities Research and Education Advancing Mission (DREAM) Career Transition Award (K22) from the National Institute on Minority Health and Health Disparities.
By Sarah Reik
GUMC Communications