MedStar-Georgetown Partnership Research Grants Awarded
Posted in GUMC Stories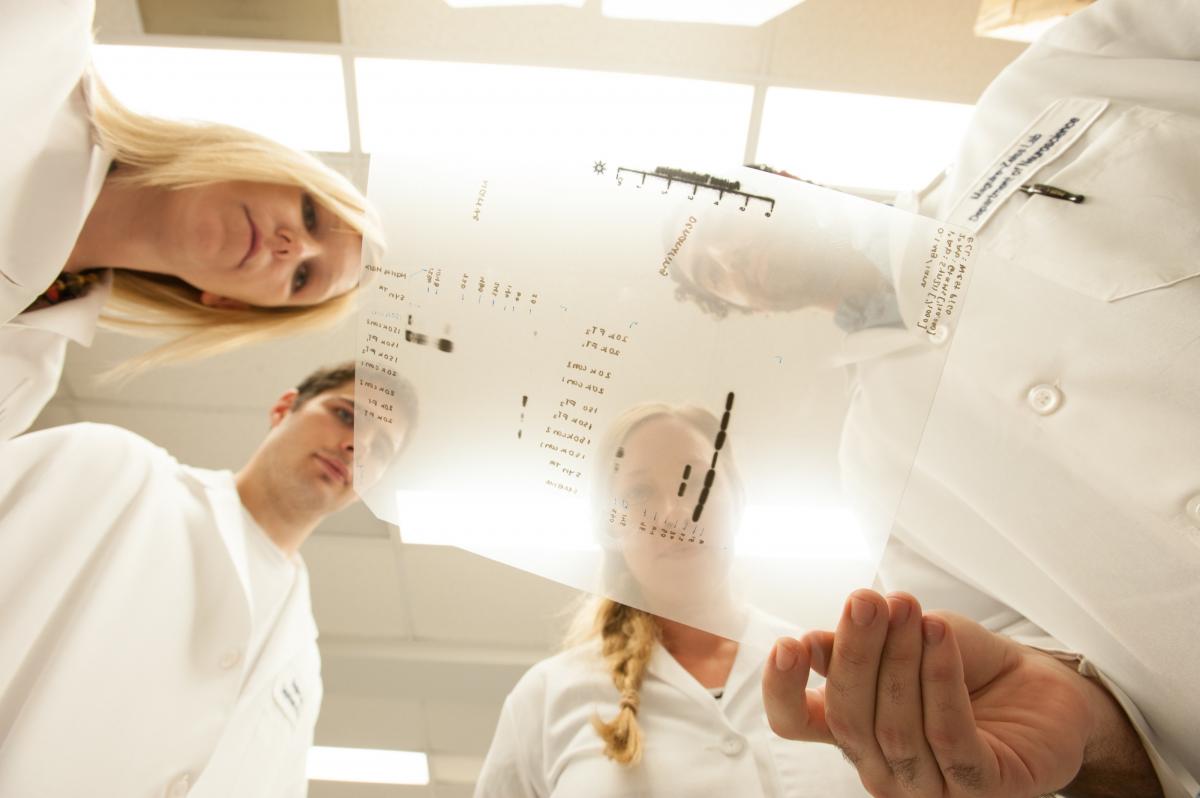 Georgetown University Medical Center and MedStar Health Research Institute have announced the results of the second cycle of MedStar-Georgetown Partnership research grants.
Robert Clarke, PhD, dean of research at GUMC, and Neil J. Weissman, MD, president of MedStar Health Research Institute said in their announcement, "MedStar Health Partnership Research Grants have become a demonstration of the importance of clinical research to both organizations."
The goal of the intramural grants is to foster new MedStar-Georgetown collaborations that will lead to increased external grant funding. This second round of partnership grants resulted in four new grant proposals awards.
"We received a doubling of submissions that developed new cross-campus collaborations. Partnership grants awarded in the first round have already resulted in the creation of new knowledge through new MedStar-Georgetown collaborations," said Clarke and Weissman.
The Fall 2013 grants are as follows:
The Role of Gabapentin in Concussion
Assistant Professor, Georgetown University, Department of Neurosciences
Associate Professor, Physical Medicine & Rehabilitation, MedStar National Rehabilitation Hospital
Associations of Postoperative Wound Dehiscence: A Cohort Study Using Pooled Electronic Health Record Date from Explorys
Victoria Shanmugam, MBBS, MRCP
Assistant Professor of Medicine, Division of Rheumatology, MedStar Georgetown University Hospital
Director, Department of Biostatistics and Bioinformatics, MedStar Research Health Institute
Identification of Papillomaviruses in Skin Lesions induced by BRAF Inhibitors and in vitro Analysis
Assistant Professor, Department of Dermatology, MedStar Washington Hospital Center
Assistant Professor of Pathology, Georgetown University Medical School
Role of Methylated DNA in Regulation of Treg Cell Activation and Inhibition and its Clinical Application to Allergic and Autoimmune Diseases and Cancer
Associate Professor, Georgetown University Medical Center, Center for Drug Discovery
Scientific Director, Penn Medical Lab, MedStar Health Research Institute
For more information about the Partnership Grants, e-mail Michele Lee Clements at Michele.LeeClements@medstar.net.
By David Blanco, GUMC Communications
(Published September 17, 2013)