Research Day Showcases PhD Students
Posted in GUMC Stories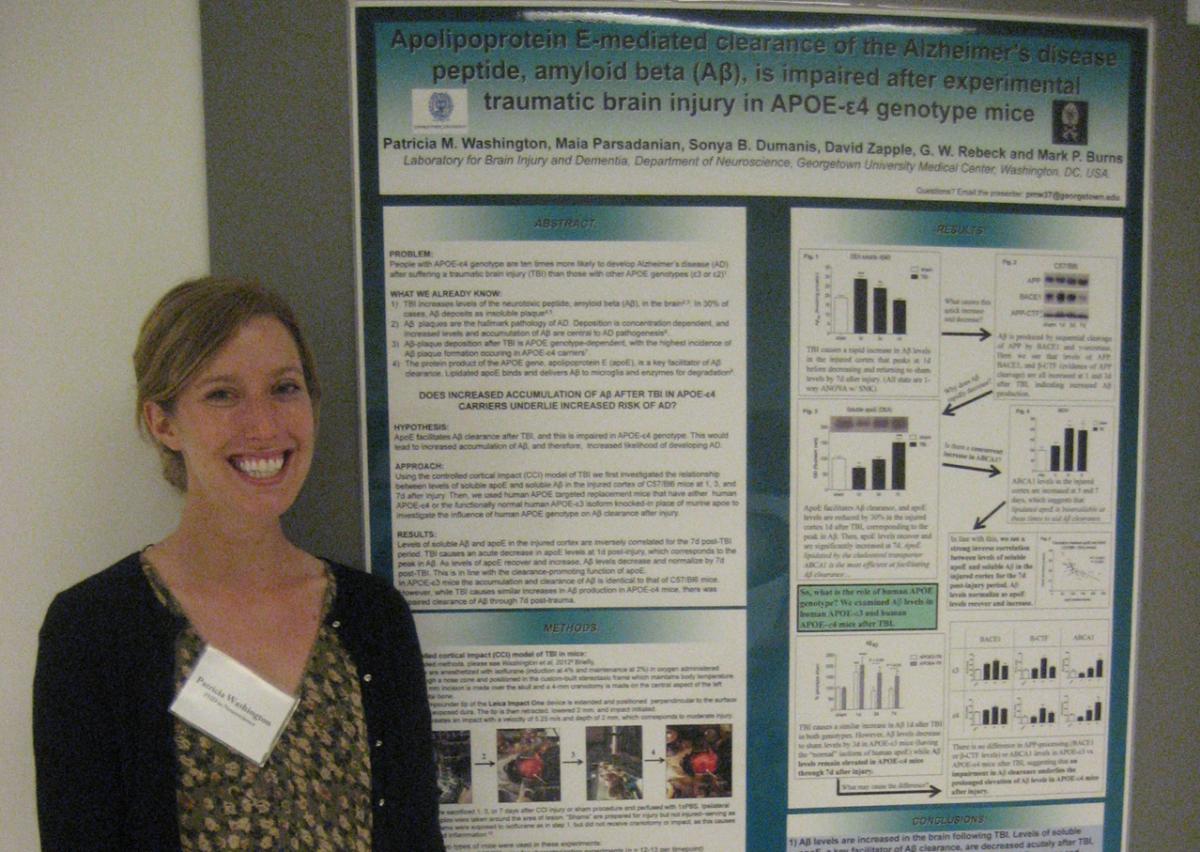 "Practice talking about your research as much as possible to a wide range of individuals– scientists in and outside of your field as well as non-scientists."
That's the advice Tanya Evans, a 6th year Ph.D. candidate in neuroscience, has for this year's incoming biomedical graduate students who arrived earlier this month.
Evans and 41 other current Ph.D. students did just that at the 26th Annual Student Research Day on July 11 at Georgetown University Medical Center. The day provides a forum for students to showcase the progress of their ongoing research to fellow students, faculty and incoming graduate students.
Departing from the tradition of judging and formal presentations, this year's event provided a more casual atmosphere allowing students to talk about their work, using the backdrop of posters as a visual explanation.
"The setting is formal enough to give experience in preparing and presenting scientific posters but also is one that encourages a scientific exchange of ideas," explains Barbara Bayer, Ph.D., senior associate dean for graduate education.
Evans agrees. "[This] is a perfect opportunity for graduate students to showcase their research," Evans says. "A [research faculty member] outside of my department approached me and said, 'I've never heard you talk about your work before and would love to hear about what you do.' It was fantastic!"
The student presentations varied greatly in topic and reflected the diversity of the GUMC biomedical graduate research programs. Evans is examining learning in children and adults, specifically exploring common neural basis for single word reading and retrieval-based arithmetic processing, while Patty Washington, a 5th year Ph.D. candidate in neuroscience, is studying the link between traumatic brain injury and Alzheimer's disease.
"It never ceases to amaze me at how talented our students are and their outstanding contributions to ongoing research here at Georgetown," Bayer said.
By Karen Mallet, GUMC Communications
(Published July 18, 2012)