Precision Medicine and Immunotherapy: Tomorrow's Cancer Treatments Today at Georgetown Lombardi
Posted in GUMC Stories | Tagged cancer, cancer research, clinical trials, immunotherapy, precision medicine
(February 24, 2017) — A Maryland woman is benefitting from the intersection of two promising fields of science: precision medicine to genetically profile cancer and immunotherapy to unleash the immune system to fight it.
It's a case her doctors are calling "remarkable."
Diane Lucey, 49 of Leonardtown, Maryland was living in Georgia in 2014 when she noticed a small bump in her mouth. The two centimeter tumor was determined to be a rare type of cancer called neuroendocrine carcinoma. She had it surgically removed, received six weeks of radiation and thought she was cancer free. But in the summer of 2016 a scan revealed cancer in her liver and her right lung.
"It came from out of the blue," Lucey says. "I thought I was done with my cancer when it came back."
By then Lucey was working as a chemist for Calvert County and living in Leonardtown, Maryland. Her oncologist at nearby MedStar St. Mary's Hospital sent her to MedStar Georgetown where she would have full access to the latest treatments as well as clinical trials through the Georgetown Lombardi Comprehensive Cancer Center.
"This was a rare disease in a young, healthy person," says Amir Khan, MD, medical director of Cancer Care and Infusion Services at MedStar St. Mary's and Lucey's oncologist. "I wanted to have her treatment plan formalized quickly and to see if there were other options for her beyond standard therapy, which is chemo therapy."
Lucey next met with Louis M. Weiner, MD, director of Georgetown Lombardi Comprehensive Cancer Center. "Here at Georgetown, we partner with Caris Life Sciences to perform detailed molecular profiling of patients' tumors. In Ms. Lucey's case we sent part of her liver tumor to Caris and found the cancer cells had the right target, PD-L1 expression, that clinical trials have shown make cancers sensitive to certain immunotherapy drugs."
In October 2016 Lucey began receiving injections of the immunotherapy nivolumab, sold under the brand name Opdivo, one hour every two weeks for 12 weeks. Because Georgetown Lombardi is part of the Medstar system, Lucey was able to receive her treatments closer to home at MedStar St. Mary's Hospital.
Her first scan in January 2017 showed her liver tumor had shrunk by half and the lesions in her lung were shrinking as well.
"My doctors were thrilled and of course I'm thrilled at the results," says Lucey. "And the best part is that I've been able to work and live my daily normal life with no pain or fatigue, no hair loss, no nausea or loss of appetite. Compared to the radiation I had before, this immunotherapy was nothing."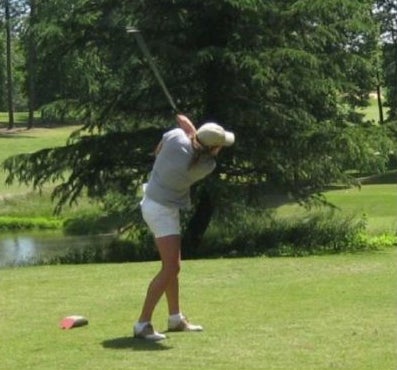 Born and raised on the Florida coast, Lucey is an avid boater, loves to fish and spend time on the nearby Chesapeake Bay. "I'm at the beach and on the water as much as I possibly can," says Lucey. "With this treatment I've been able to continue to make plans to enjoy the things I'm passionate about including a big fishing trip to Florida with my family this year. I'm also pursuing my other hobbies like golf, restoring old furniture, painting and making jewelry."
"Ms. Lucey's case is a perfect example of what those of us who worked on former Vice President Joseph Biden's Cancer Moonshot believe is the future of beating cancer," says Dr. Weiner who served on the National Cancer Institute's blue ribbon panel working group on immunotherapy as part of the National Cancer Moonshot Initiative.
"Of the 13 critical areas we recognized, this case satisfies three: delivering cutting edge cancer care to patients where they live, capturing the benefits of precision medicine to treat the right cancer with the right medication at the right time, and to harness the immune system to control and attack the cancer."
Nivolumab is FDA approved for advanced melanoma, advanced non-small cell lung cancer, advanced renal cell carcinoma, classical Hodgkin lymphoma, advanced squamous cell carcinoma of the head and neck, and urothelial carcinoma or bladder cancer.
"The only side effect I had was a small rash on my belly, but that went away with a course of Prednisone," says Lucey.
Side effects, sometimes serious ones, occur in fewer than 10 percent of patients taking immunotherapy. Immunotherapy does not work in all patients.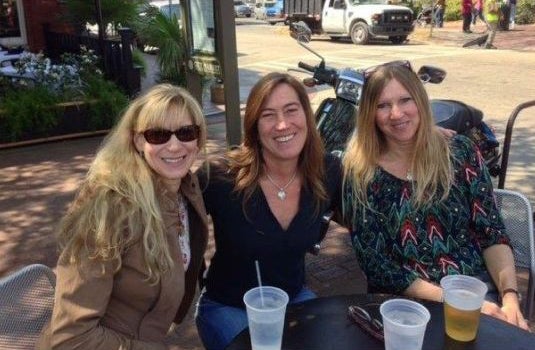 "Ms. Lucey's situation is also a great example of how MedStar Georgetown Cancer Institute, a network of hospitals linked with clinical and research priorities uses the resources available at our NCI-designated Comprehensive Center to work collaboratively to provide patients in somewhat distant areas access to the latest advances in world class cancer care. She received tomorrow's treatments today, without leaving her hometown," says Dr. Weiner.
"Ms. Lucey is very lucky," says Dr. Khan. "Immunotherapy is another tool in the hands of physicians and it will impact some patients more than others. We don't know how long it will work for her but more and more people are living better and longer with cancer these days. I wish all my patients could benefit this way."
Dr. Weiner says research shows that when immunotherapy works rapidly, as in Lucey's case, the results tend to be more long lasting.
"My daily life is normal. I don't think about having cancer. I just keep living my life being very grateful and hoping for continued good news," says Lucey.