Petronic-Rosic Builds Up New Department of Dermatology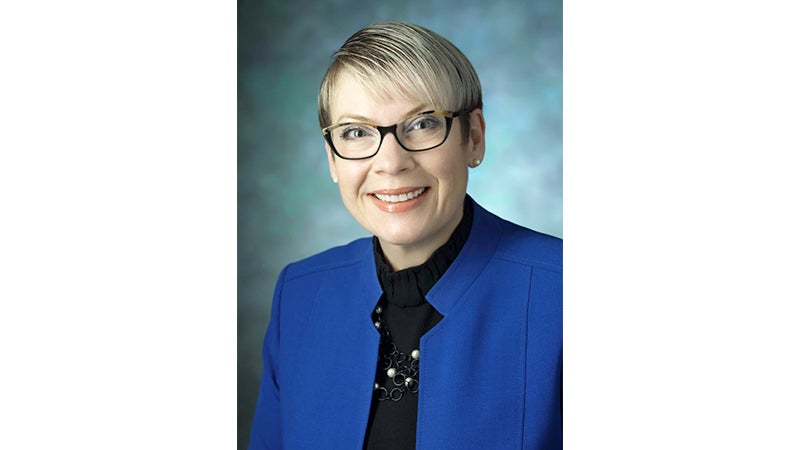 Posted in GUMC Stories | Tagged dermatology, medical education, School of Medicine
(July 12, 2019) — One year ago, Vesna Petronic-Rosic, MD, MSc, MBA, joined Georgetown University School of Medicine to transform the division of dermatology into a stand-alone academic department and build a clinical department at both MedStar Georgetown University Hospital and MedStar Washington Hospital Center. In that time, as department chair, Petronic-Rosic has doubled the number of faculty while building a state-of-the-art practice for patient care and providing new educational experiences for the school's medical students and MedStar residents. 
Previously, the training of Georgetown medical students heavily relied on doctors who held part-time faculty appointments — in private practices or in rotations at other hospitals — because the division did not have the breadth of subspecialty learning opportunities. However, with its creation, the department has grown from five to 12 faculty members, adding physicians who specialize in oncology, pathology and surgery, and treat a broad range of conditions, Petronic-Rosic said. That's important because dermatology has more diseases than any other specialty — about 2,000 distinct diagnoses.
"We now have all the subspecialties of dermatology under one roof and we're getting all the students back in here," Petronic-Rosic said. "There's a variety of exposure in terms of patient types and needs, so it's a very complete experience with all elements of dermatology, which they didn't have before."
The students also now have access to six practice locations, and there are 13 to 15 residents who teach medical students in clinics.
For GUMC partner MedStar, Petronic-Rosic is also the regional chair of dermatology and is hiring more specialists to establish a clinical network for southern Maryland and Washington, D.C. In addition, she will assist in building out the clinical network and providing support for dermatology across Baltimore. She also coordinates a weekly clinical pathological conference, and is part of the Georgetown Lombardi Comprehensive Cancer Center melanoma and skin cancer tumor board, where teams of physicians review difficult patient cases. "It's helping us come to the right diagnosis and management plan," she said.
A Change of Continents Leads to a Change in Patient Populations
Petronic-Rosic studied and first practiced medicine at the University of Belgrade, Serbia, where she specialized in dermatopathology and treating patients hospitalized for severe skin diseases. She moved to the United States to complete fellowships at Thomas Jefferson University in Philadelphia and the University of Chicago, where she eventually joined the faculty and advanced to professor and section chief.
While there, she attended an information session for the University of Chicago's master's in business administration program with her son and was "enchanted" by the program's intellectual rigor and quality of the professors. Six weeks later, she was enrolled. "It has made me a better person and a better leader, one able to inspire people, intellectually and emotionally, to excel in their contributions to the organization as a whole."
Petronic-Rosic has also authored or co-authored over 130 scientific papers, book chapters and books on conditions ranging from psoriasis and melanoma to the importance of reporting case studies and proper use of Latin in medical nomenclature.
"The experience and training I received in Europe was very different — there were more inpatients, and very sick patients with complex disease and malignancies," said Petronic-Rosic. "Here, we see more outpatients with a focus on melanoma, skin cancer and autoimmune diseases."
Petronic-Rosic said she chose dermatology in part because "I was attracted to the fact that you can see the disease and usually make a diagnosis right away and help the patient. I'm also a visual person — I can easily recognize the patterns that skin disorders make. I like the puzzle," and with so many conditions, "no two days are the same."
Kathleen O'Neil
GUMC Communications