NHS Dean Selected for Delegation to Japan
Posted in GUMC Stories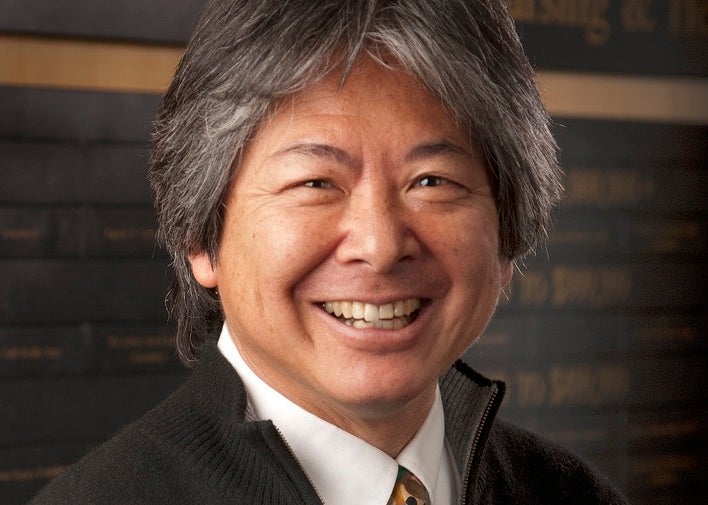 Martin Y. Iguchi, PhD, dean of the School of Nursing & Health Studies, has been selected for the 2013 Japanese American Leadership Delegation program.
The program – sponsored by the Ministry of Foreign Affairs of Japan and organized by the U.S.-Japan Council – brings 10 prominent Japanese Americans to Japan for a weeklong trip to help build connections with leaders.
"In its 13th year, the program provides opportunities for Japanese Americans to establish a meaningful role in strengthening U.S.-Japan relations across all sectors of society," the organizations announced in a press release.
Iguchi says he looks forward to the experience, which will be his first trip to Japan. It takes place March 8-16.
"As a dean, educator, and public health professional interested in global health, I view this opportunity to strengthen ties with colleagues in Japan's health care and education communities as potentially invaluable," he said. "As a world citizen, I view all opportunities to bridge cultures as a life priority."
Iguchi and the other delegates will visit Fukushima Prefecture, a region hit hard by the March 2011 earthquake and tsunami and subsequent nuclear crisis. This visit to the prefecture is a first in the program's history, the organizations said.
"The delegation will mark the second anniversary of these events while in Fukushima," the announcement said, noting that delegates will then travel to Tokyo, where they typically meet the prime minister, the foreign minister, top business executives, and senior members of Japan's national Diet (bicameral legislature) "to discuss issues pertinent to the bilateral relationship."
U.S.-Japan Council President Irene Hirano Inouye will lead the delegation.
By Bill Cessato, NHS Communications
(Published February 21, 2013)