NHS Academic Council Raises Funds for Kenyan School
Posted in GUMC Stories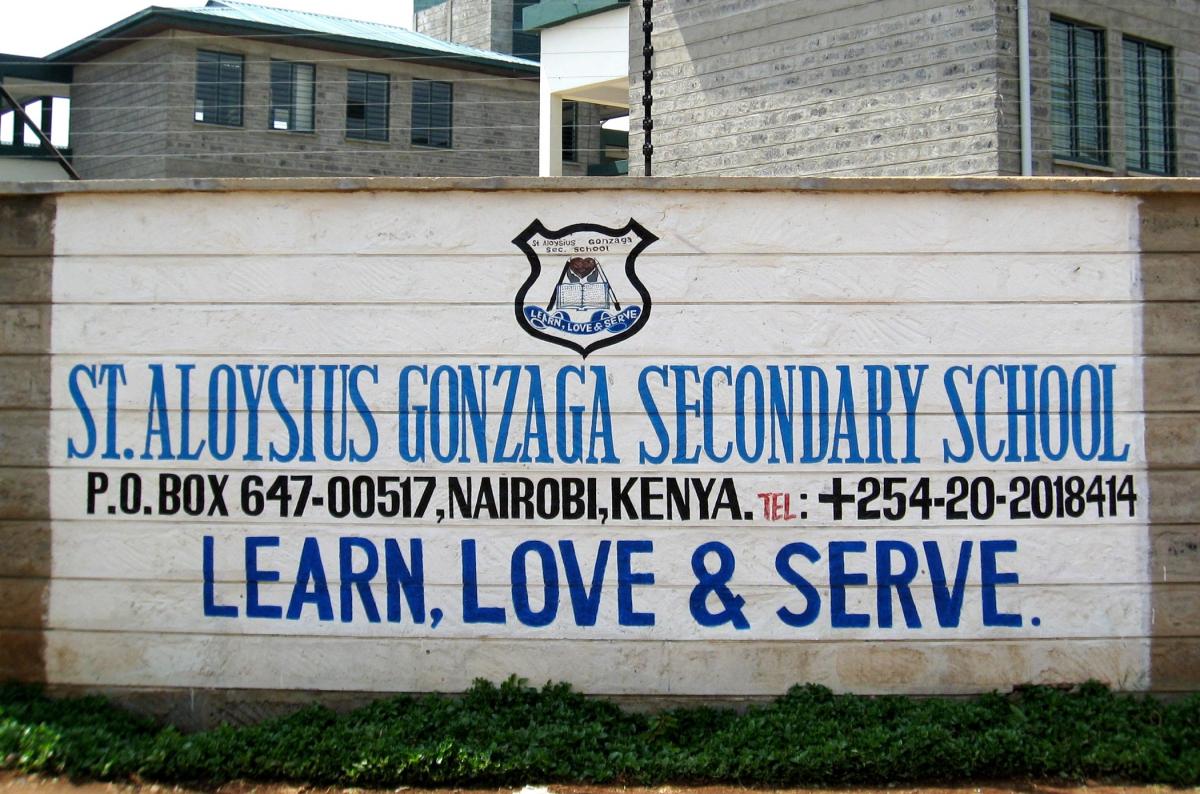 The Academic Council of the School of Nursing & Health Studies has continued its support of a Kenyan secondary school that educates students who have lost one or both parents to HIV/AIDS.
On Feb. 16, the council hosted a formal gala in Copley Formal Lounge to raise funds for St. Aloysius Gonzaga – or St. Al's – a Jesuit institution located in Nairobi.
"We realize that an education, specifically a Jesuit one, can be one of the most powerful tools for advancement in all aspects of life," says council co-chair Scott Wisniewski (NHS'13).
Great Work
Through the gala and other events this semester, the council has now raised approximately $8,400, according to Wisniewski. Tuition and costs for one student for a year are $1,200.
"We wanted to raise a sizeable amount of money to donate to St. Al's and support the education of as many students as possible," he says. "Also important to us is simply making the entire campus community more aware of the great work that St. Al's does."
The council first supported the school in spring 2011 through Kenya Week, raising about $14,000. This year, a former St. Al's student attended the Georgetown gala and spoke with the guests about his life experiences.
'Many Weeks of Effort'
Georgetown's Office of Mission and Ministry and the Center for Social Justice Research, Teaching, and Service organize a Kenya Immersion Program each summer.
Several NHS faculty and administrators have participated since its inception, including Marianne Lyons, MS, RN, assistant dean for enrollment management.
"It was wonderful to see the culmination of many weeks of effort to message the importance of the sustainability of St. Al's," Lyons says.
NHS Dean Martin Y. Iguchi, PhD, will be among the university representatives traveling to Kenya in summer 2013.
A Sustainable Event
Wisniewski thanked the council for its work on the gala.
He highlighted member Neha Jejurikar (NHS'13) and co-chair Katie Dunn (NHS'13) for their planning efforts, as well as members Antonia Kopp (NHS'14), who organized a letter writing campaign, and Jamie Schlarbaum (NHS'15), who was the council's liaison to the GU AIDS Coalition's UnityLIVE benefit concert that raised about $1,500 for St. Al's in January.
The students worked with advisor Nikki Elston, MS, assistant director of student academic affairs at NHS.
Wisniewski notes the council is planning to hold another gala in spring 2014.
"The ultimate goal would be to have a successful event that is attended by individuals across all schools of the university and is done in a way that it becomes a sustainable events for years to come," he says.
How to Donate
Wisniewski says that individuals can still support St. Al's by visiting the Web site of the Chicago-Detroit Province of the Society of Jesus.
Once there, select "international missions" and write the following in the comment box, "St. Al's/Kenya/Georgetown Gala."
By Bill Cessato, NHS Communications
(Published February 27, 2013)