New Class of GEMS Embark on an Unforgettable Journey
Posted in GUMC Stories | Tagged diversity, GEMS, medical education, School of Medicine
(July 24, 2020) — As the only child of a single parent, Zach Boston became the primary caretaker for his mother after she was diagnosed with a chronic illness when he was 6 years old. Though she passed away when he was a teenager, his experience with his mother inspired Boston to become a physician.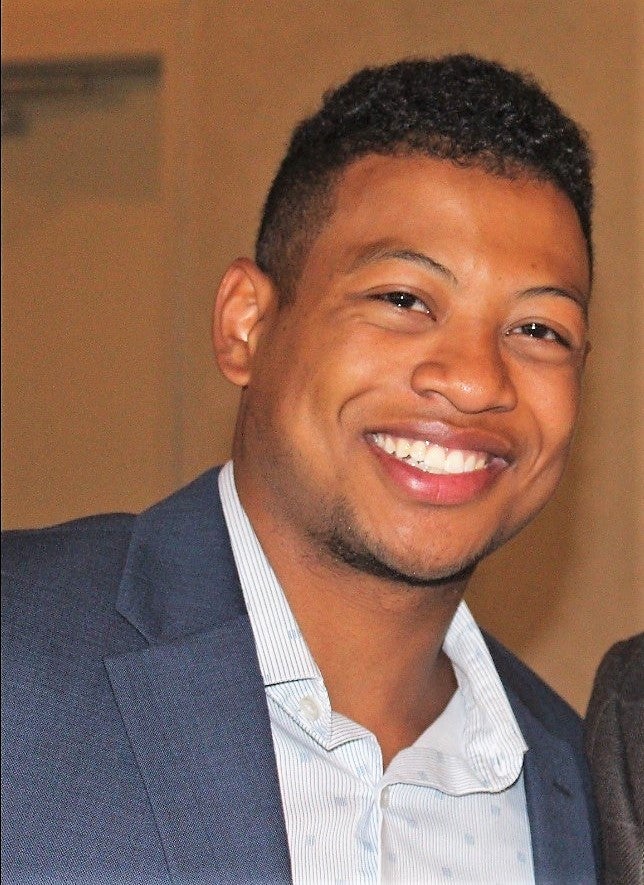 "The loving relationship with my mother is what has truly motivated me to pursue a career in medicine," said Boston, a student in the Georgetown Experimental Medical Studies (GEMS) program. "I want to be able to take that difficult experience, and use it to better the lives of others."
While Boston's story is his own, all of the 23 GEMS program participants faced challenges that have helped them build the resilience they will need to find success at Georgetown and beyond.
"Each of us has a unique story and motivation that has led us to this point," said Boston, who majored in information technology at Notre Dame. "The diverse perspectives of those within the group will be what brings us closer to each other throughout the year."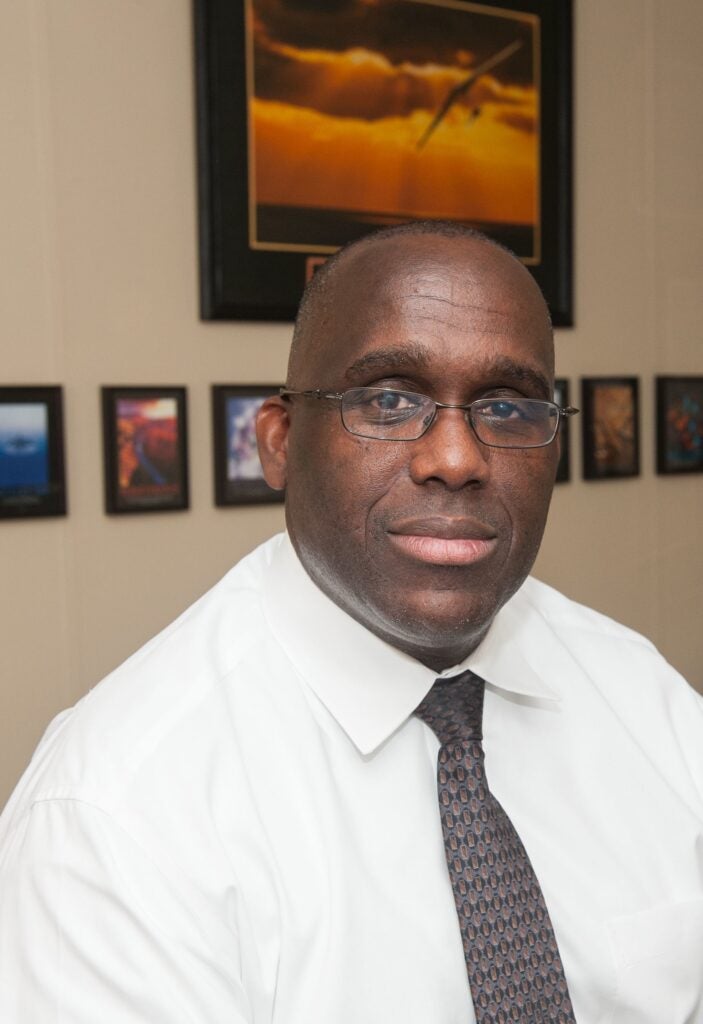 The GEMS students' varied life experiences contribute to their success in the program. "That's actually each GEMS student's secret weapon," said David Taylor, M.Ed., associate dean for student learning at the School of Medicine and GEMS program director. "It is the resilience and perseverance from other experiences in life that motivate them to push harder even when things are extremely challenging."
Helping Students Learn to Learn
Learning how to learn is the first task for the students in the program, a one-year post-baccalaureate program designed to equip underrepresented and disadvantaged students for success in medical education.
"Our opportunity for all students in GEMS is to learn how to learn," Taylor said. "Learning how to learn sets you up for success, because you focus more on understanding how to solve problems, thinking, versus a memorization context and that's critical in medicine."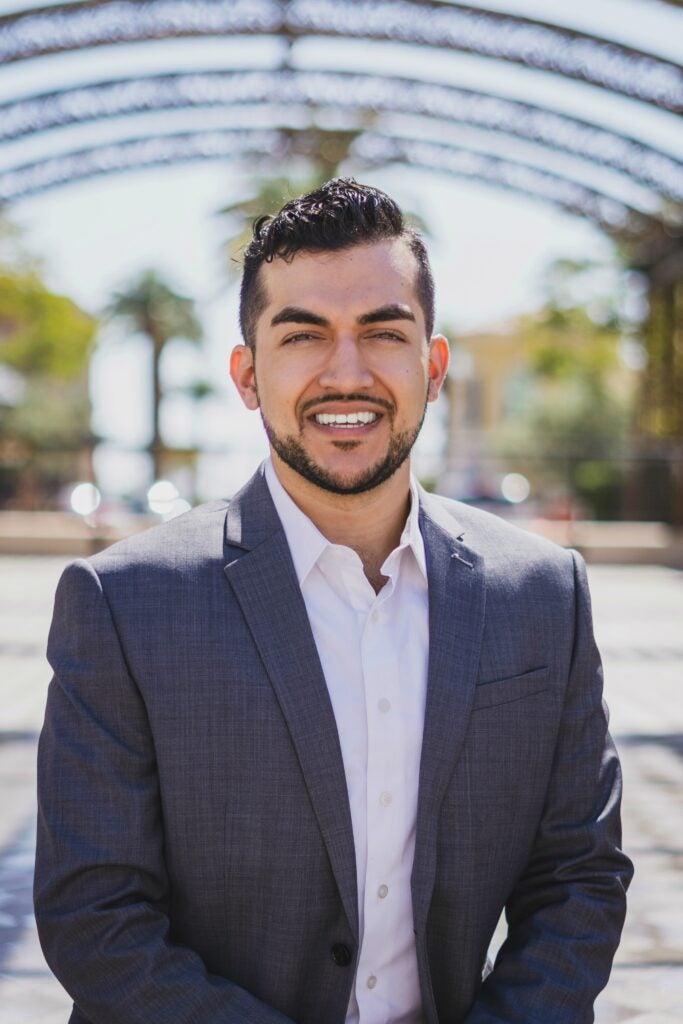 The program's focus on teaching students to learn how to learn is also one aspect that motivates students to apply. Growing up in Las Vegas, the son of refugee parents from Afghanistan, going to schools with outdated textbooks, minimal resources and inadequate counseling, Naweed Yusufzai chose the GEMS program to help refine his learning habits.
"I am in fact learning how to learn," said Yusufzai, who majored in biology at the University of Nevada, Las Vegas. "I did not have tutors or a privatized education growing up, and this program is giving me the opportunity to be competitive with individuals from very privileged backgrounds."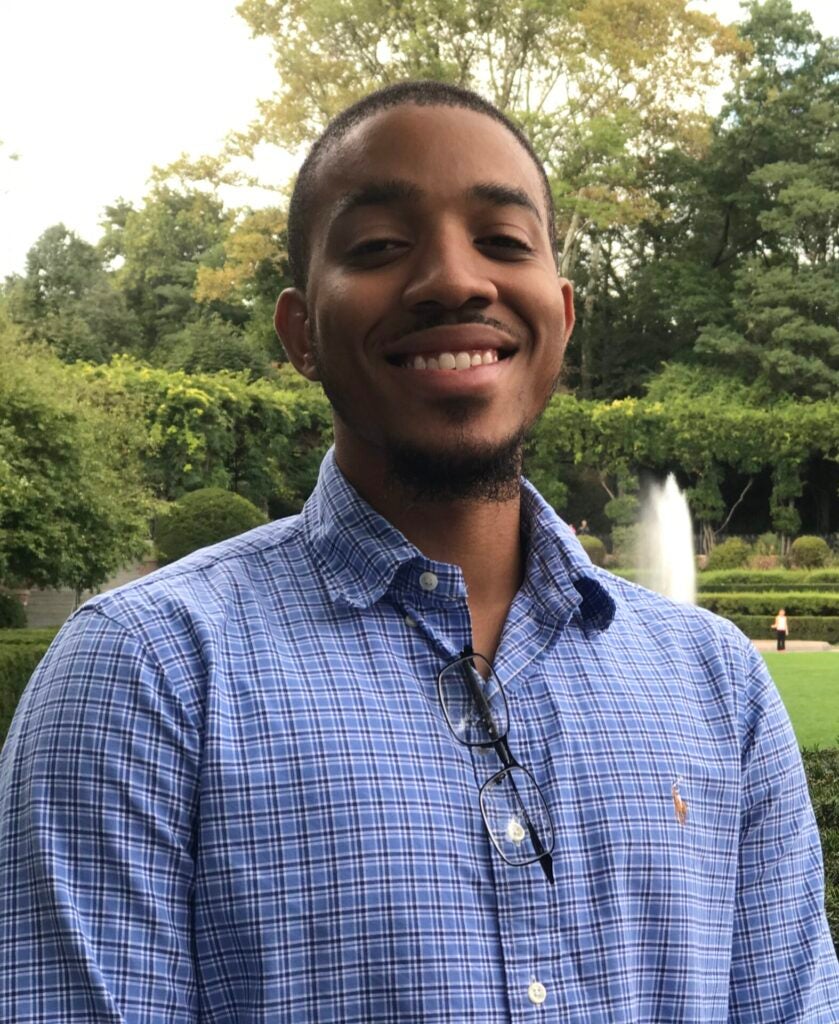 Andrew Innis, who majored in neuroscience at the College of William and Mary, was also drawn to the GEMS program by its emphasis on helping students learn how to learn.
"I found ways to succeed despite my study techniques and not necessarily because of them, so the opportunity to take a year truly unlearning certain bad habits and building newer, effective ones is really exciting to me," he said.
Serving the Underserved
The GEMS program does not solely strive to advance the learning skills of its students for future success in their medical education but to hone the Georgetown Jesuit spirit of a faith that does justice by serving and empowering others in underserved communities through health care.
Serving underserved communities is not new to Astrid Meenan, who majored in biochemistry and biology at Virginia Tech. As an EMT in Blacksburg, Virginia, she quickly saw how individuals, outside of affluent areas like Blacksburg were impacted by health disparities. In the GUSOM Office of Diversity and Inclusion as a GEP coach, she taught high school students from Washington, DC. These experiences have paved the way for her goals as a physician in the future.
"I hope to pursue a residency in the trauma sector and predominantly work in high-risk cities," Meenan said. "Something very important to me is working with children from higher risk areas and being an advocate for students in those areas."
"I aspire to one day become a competent physician working solely in underserved contexts or both in academic medicine and underserved areas," Innis said.
"My ultimate goal is to become a pediatric orthopedic surgeon within an underserved community," Boston said. "In serving as a role model for young children, it is my hope that I can inspire the next generation of physicians!"
"My intention is to be a compassionate practitioner, embodying the mission of GUSOM, cura personalis," Yusufzai said. "I plan on dedicating myself to this nation's, and the world's, underprivileged and underrepresented communities through providing quality and effective health care while also advocating for health care justice."
Tyisha Henderson
GUMC Communications