ACGME President and CEO Nasca to Speak at School of Medicine Commencement Ceremony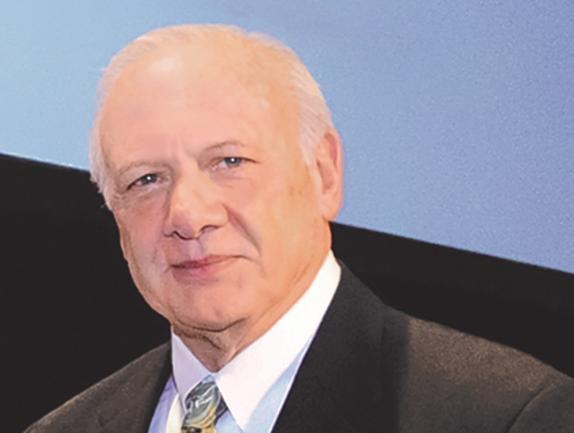 Posted in GUMC Stories | Tagged School of Medicine
(May 7, 2018) — Thomas Nasca, MD, MACP, president and chief executive officer of the Accreditation Council for Graduate Medical Education (ACGME) and ACGME International (ACGME-I), will address the Georgetown University School of Medicine Class of 2018 at its commencement ceremony on May 20 in Washington, D.C.
Nasca, who also serves as professor of medicine (vol.) at Jefferson Medical College, and senior scholar in the department of medical education at the University of Illinois at Chicago School of Medicine, will receive the honoris causa, or honorary doctor of science degree.
"Tom Nasca is a lifelong clinician educator who continues to transform medical education across the spectrum from students and residents to fellows," said Stephen Ray Mitchell, MD, MBA, dean for medical education at the School of Medicine. "His work at the ACGME continues to revolutionize how hospitals and medical centers educate young physicians around the world."
A graduate of the University of Notre Dame with high honors and an Alpha Omega Alpha graduate of Jefferson Medical College, Nasca is board-certified in internal medicine and nephrology. He previously served as vice president of academic affairs at Thomas Jefferson University and as the Anthony and Gertrude DePalma Dean of Jefferson Medical College, and has received honorary doctoral degrees from the University of Toledo, Wake Forest University and Commonwealth Medical College.
In December 2007, Nasca assumed his leadership role at ACGME and in 2009, he became the founding president of ACGME-I. He is also the former chair of the ACGME Review Committee for Internal Medicine and special accreditation consultant for that review committee and the ACGME. Additionally, he has authored more than 160 peer-reviewed articles, chapters and publications, and delivered more than 450 invited lectures on topics related to medical education.
Nasca has served as a secretary treasurer and president of the Council of the Association of Program Directors in Internal Medicine (APDIM) and associate editor of the Nephrology Medical Knowledge Self-Assessment Program for the American College of Physicians. He has also been a member of the Internal Medicine In-Training Examination Steering and Writing Committees, the Alliance for Internal Academic Medicine, and the Federated Council for Internal Medicine, the National Board of Medical Examiners, and the Liaison Committee on Medical Education. In addition, Nasca served as a member of the Council on Graduate Medical Education of the U.S. Department of Health and Human Services and the U.S. Congress. He is the co-chair of the National Academy of Medicine Action Collaborative on Clinician Well-Being.
Awards Nasca has received include the Dema C. Daley Founders Award for Excellence in Internal Medicine Education from APDIM, the Rev. Clarence Shaffrey, S.J. Award from St. Joseph's University, the Jefferson Medical College Alumni Achievement Award and the Founders Award from the Dr. Thomas Dooley Society at the University of Notre Dame, and the Weinberger Award for Leadership from the American College of Physicians. He has delivered numerous named lectureships, and was named one of the 50 Most Powerful/Influential Physician Executives by Modern Healthcare in 2009, 2010, 2011, 2012 and 2013.
The 166th School of Medicine commencement ceremony will take place Sunday, May 20 at 11 a.m. EST at DAR Constitution Hall in Washington, D.C. A live-streaming webcast of the commencement ceremony will be available on Georgetown University's Facebook page.
Kat Zambon
GUMC Communications