GUMC Microbiologist Organizes Preeminent International Meeting on Hepatitis B
Posted in GUMC Stories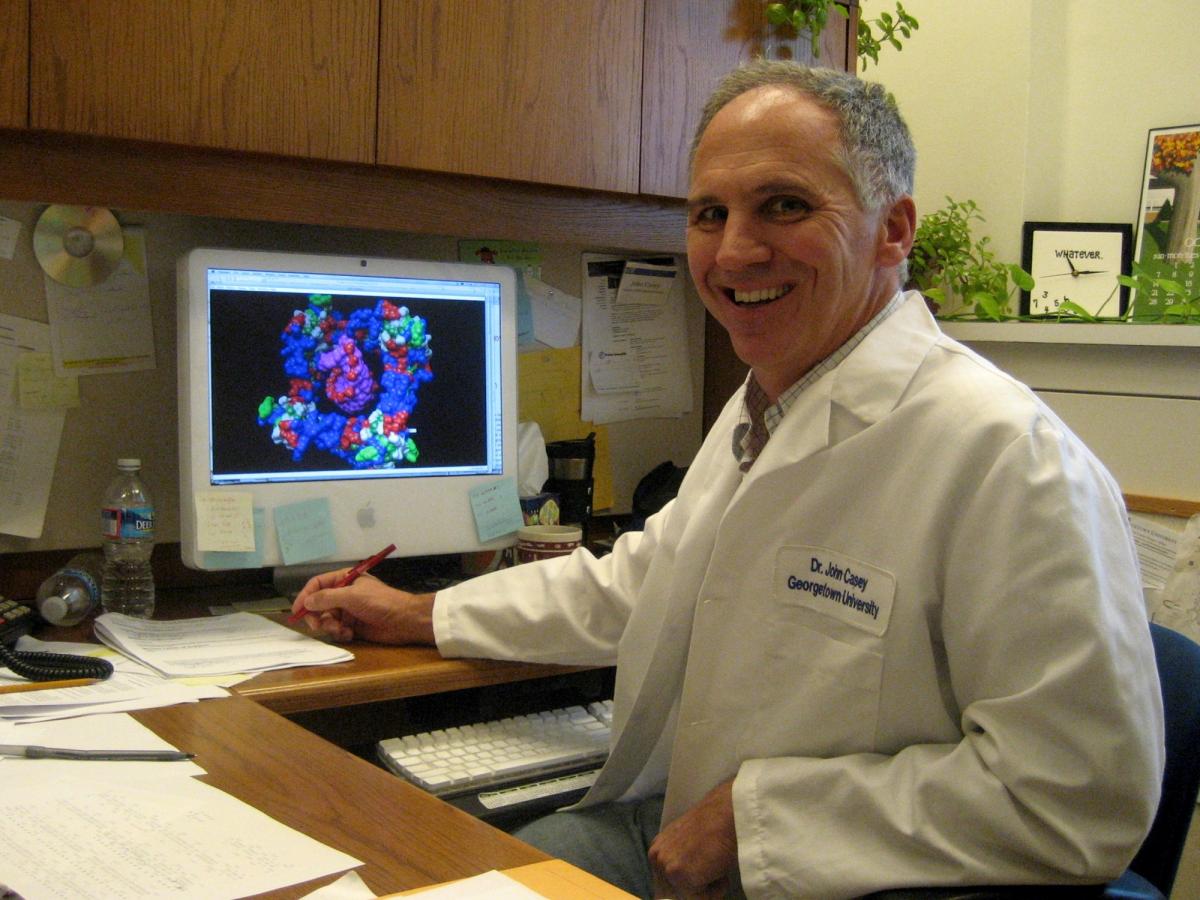 "Substantial advances" in hepatitis B research were presented at the 28th Annual International Meeting on the Molecular Biology of Hepatitis B Viruses, says John L. Casey, Ph.D., associate professor in the department of microbiology and immunology. A renowned expert in hepatitis research, Casey was one of two organizers of the four-day meeting held September 22nd through the 25th at the University of Oxford in England.
The meeting, first organized by Nobel Prize laureate Harold Varmus, M.D., in 1985, is the preeminent forum for presenting and discussing recent advances in basic research on hepatitis B and hepatitis D viruses. Mala Maini, Ph.D. of University College in London was co-organizer with Casey.
350 million people are afflicted by these viruses and more than 70 million will die prematurely in the absence of effective affordable therapy, Casey says.
This year's meeting included 330 participants from 27 countries and showcased substantial advances in basic research in molecular virology, pathogenesis, innate and adaptive immune responses and new antiviral methods.
"A growing consensus emerged that there is renewed vigor in both academia and pharmaceutical companies to find not just therapies for hepatitis B, but cures that might save many lives," Casey reports.
Casey studies the molecular biology of viral hepatitis. Current efforts are focused on the molecular biology of hepatitis delta virus (HDV), a unique human pathogen that causes severe liver disease.
Edited by Karen Mallet, GUMC Communications
(Published October 04, 2012)