Medical Students Build Community Connections During Day of Service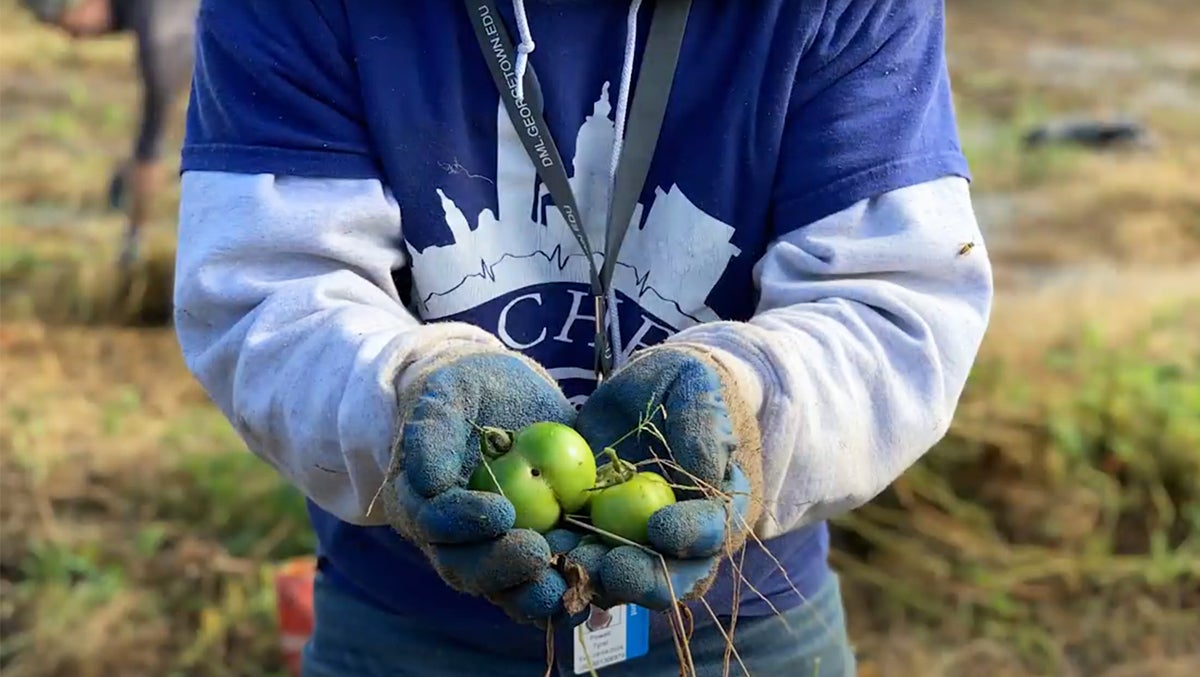 Posted in GUMC Stories | Tagged day of service, School of Medicine, service to others
(October 31, 2021) — After a hiatus during the COVID-19 pandemic, the School of Medicine's Learning Societies Advisory Committee (LSAC) hosted its 8th annual Day of Service, with more than two dozen medical students fanning out to volunteer at sites throughout the community.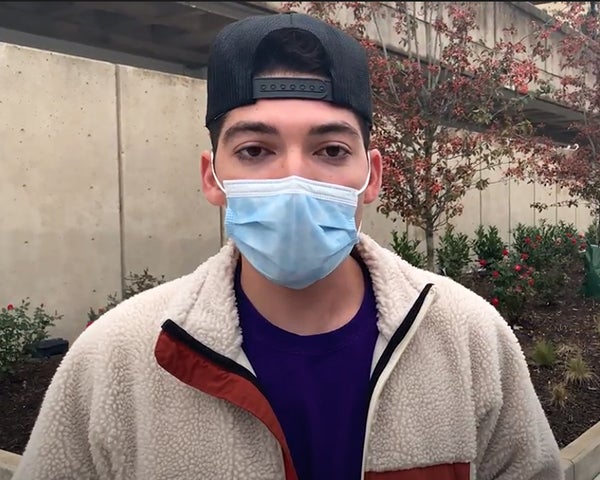 During the October 30 event, students helped organize pet vaccinations for the Humane Rescue Alliance, moved and arranged furniture donations for a refugee family with Homes Not Borders, cleaned and prepared for the next growing season at the Arcadia Food Farm and Franciscan Monastery Garden Guild, and helped prune and beautify the herb and flower gardens on the medical center's campus.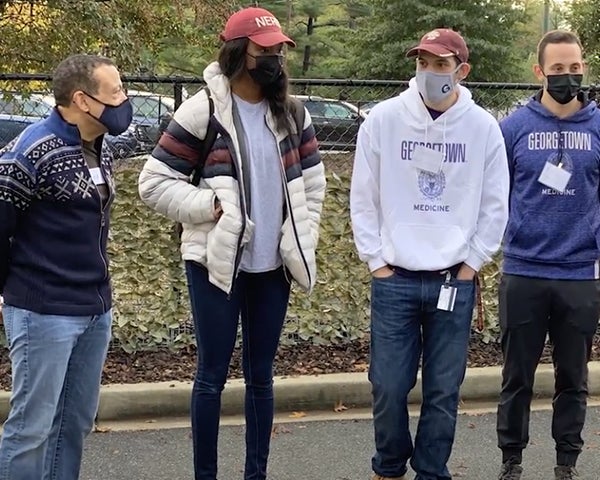 LSAC Community Service Chair Mohamad Almasri (M'24) said he was pleased to see his classmates serve their community.
"The Day of Service offers a great opportunity to give back to our local community, embody cura personalis outside of the classroom, and establish and build connections with members of our own community," Almasri said. "Community service is like watering a plant that we all should do to flourish our community together!"
The Saturday activity was the first for the School of Medicine's new dean for medical education, Lee Jones, MD. "These are the kinds of activities that define Georgetown students," Jones said. "While the goal is to serve their community, these enriching activities also provide balance and help ground us deeper in our commitment to become healers."
Watch Video Highlights From This Year's Day of Service