Medical Student Uses Instagram to Share Recipes, Build Community and Make a Difference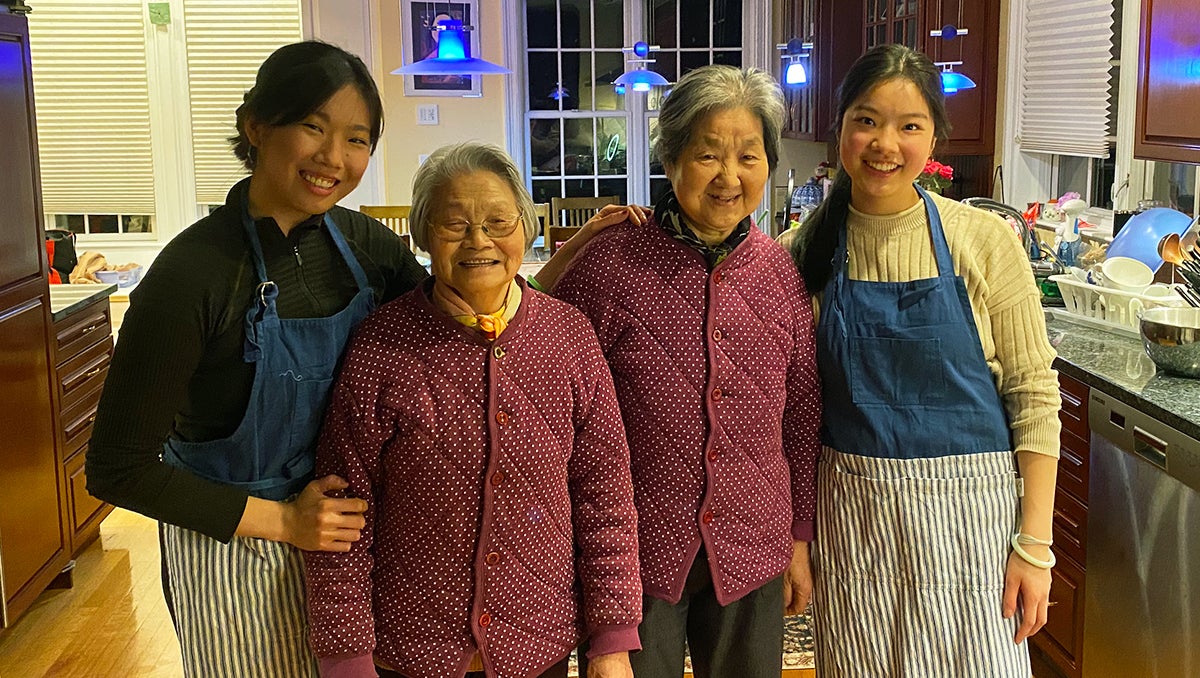 Posted in GUMC Stories | Tagged community outreach, COVID-19, racism, School of Medicine
(March 27, 2021) — When grocery stores and restaurants closed due to the coronavirus pandemic in March 2020, Georgetown medical student Karen Li (M'24) and her sister, Winnie, a pre-med student at Northeastern University, started Quaraneat, an Instagram account, to share easy recipes their friends could use to stretch their ingredients while practicing social distancing.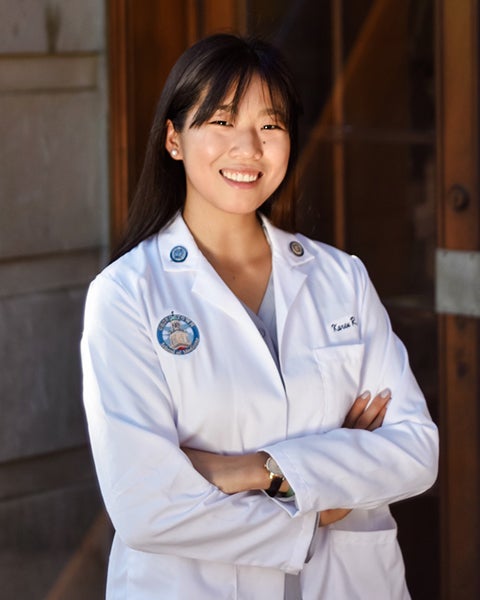 Over one year and 170 posts later, the sisters have built a community with more than 5,700 followers and shared recipes for meals, snacks and treats including lofthouse cookies with raspberry frosting, cacio e pepe, scallion pancakes and hand-pulled noodles.
To make a positive impact outside of Instagram, the Li sisters have also used their account to raise money for causes they support, including Off Their Plate, Black Visions Collective and Stop AAPI Hate.
"This has just brought us closer, and to collaborate on this page and be creative together has been really, really special," Karen said.
Inspired by Family and Food
As children, Karen and Winnie Li frequently spent time cooking and eating with their parents and grandparents. "Every night we had dinner together in high school," Karen said. "That was when we came together."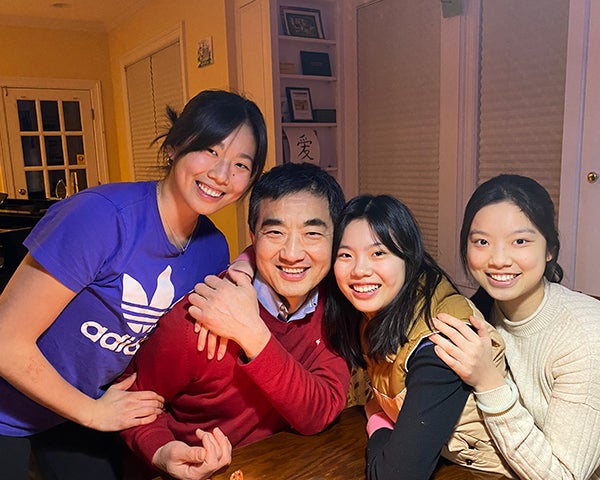 In college, bringing people together over food became a staple of the Li sisters' friendships, and they enjoyed hosting dinner parties before the pandemic. "One way we really show care and love for our friends is by cooking for them," Karen said. "It's a way for us to bring our friends closer together."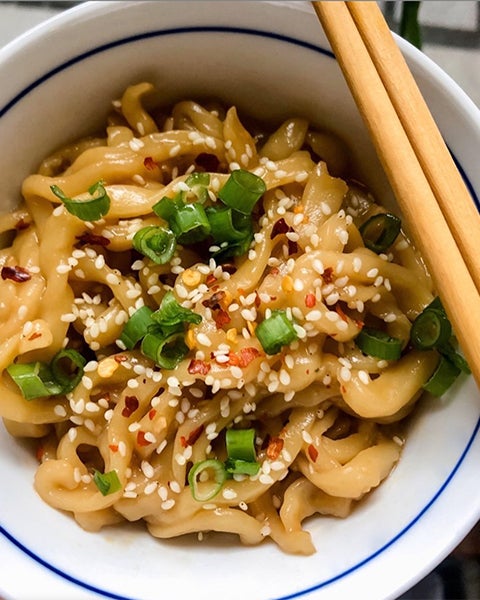 At the beginning of the pandemic, Winnie came up with the idea to post recipes and pictures of food on Instagram. "A lot of our friends who didn't know how to cook didn't know what to do," Karen said. "It was right when quarantine first started, so we named our page 'Quaraneat' to help our friends learn how to cook during the pandemic."
While sharing a wide range of recipes that are accessible, fun and delicious has been the sisters' goal since the start, Quaraneat also features a lot of the traditional Chinese foods that the Li sisters grew up eating. Several of their recipes came from their grandmothers, with whom they shared a home when they were growing up.
"What we've been posting and sharing really describes our lives and how we've grown up, this mixture of Chinese culture and American culture," Karen said. "We're not a vegetarian food page or Chinese food page. We just do as we like."
Building a Community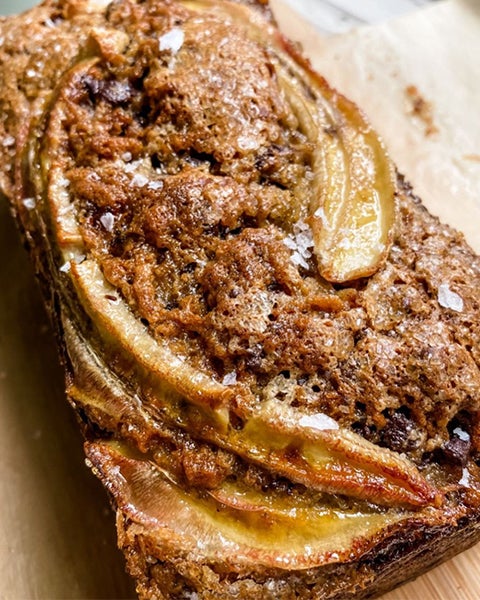 Since Quaraneat was intended to help their friends, Instagram analytics show that many of their posts were shared by mutual followers at first. "In the beginning, we didn't have many followers," Winnie said. "It was mostly our friends following." Over time, Karen saw that their posts were being shared by more people from second- and third-degree social networks.
When their followers (or Quaraneaters) try the recipes out themselves, they often share pictures on Instagram and tag Quaraneat. Karen and Winnie often repost those posts on Quaraneat to promote a sense of community.
"There's nothing better than getting a response like, 'I tried it, I loved it, I can't want to try it again,'" Karen said. "That has definitely been a highlight more than anything, to see that we're making an impact on people's lives."
'It's Not Just About the Food'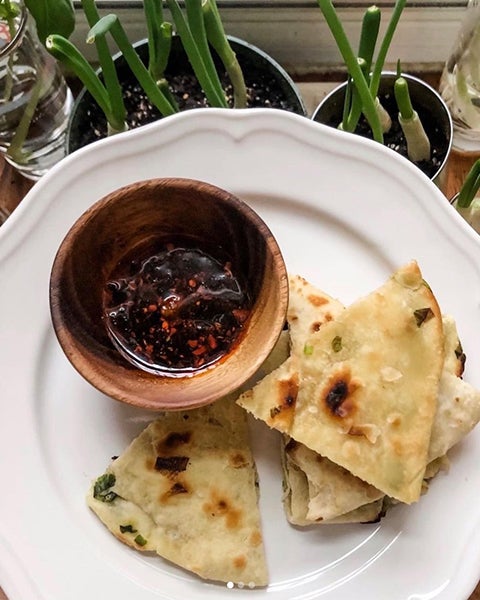 Motivated by their mother, a nurse practitioner working throughout the pandemic, Karen and Winnie held the first Quaraneat fundraiser in June to support Off Their Plate, an organization that was started to provide economic relief for restaurant workers and deliver meals to health care workers. "We were just stuck at home with the luxury of home cooking, but we recognized that the people working in the hospitals and restaurants didn't have that luxury," Winnie said.
Since that initial fundraiser, Quaraneat has raised money for other organizations, including the Massachusetts Bail Fund and Black Voices Collective. "I think we realized that after the first fundraiser, we realized that we had a platform, we had a voice," Winnie said. "Once we got that response, we decided that we needed to continue using it to raise awareness."
"That was a reflection that it's not just about the food," Karen said. "It's more of a community, and we've been able to tap into the community that we've built through our Instagram food page."
A Growing Audience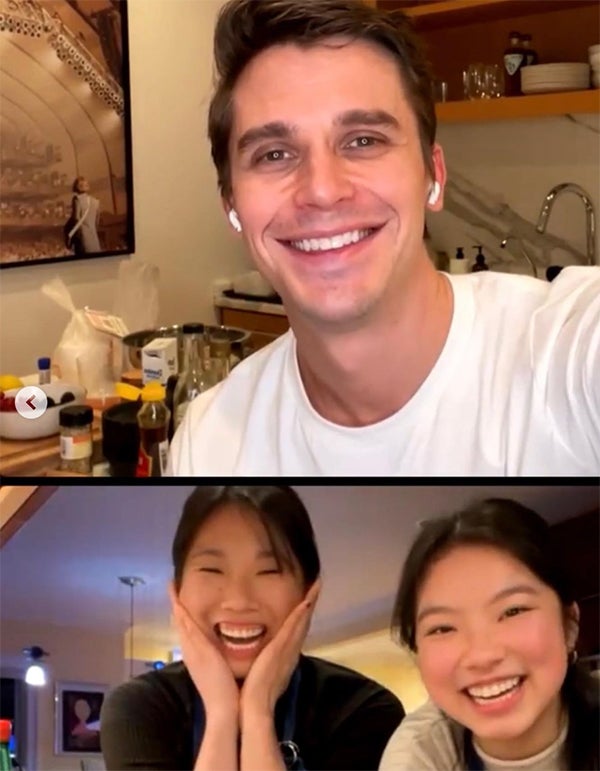 A few weeks after its debut, Quaraneat shared a recipe for banana bread that was reposted by The New York Times Cooking page (@NYTCooking), an Instagram account with 3 million followers. Since then, seven other Quaraneat recipes have been reposted by NYT Cooking, bringing new followers to Quaraneat.
Quaraneat's growing audience led to additional fundraising opportunities. Following a November virtual cooking demonstration with Antoni Porowski from Netflix's "Queer Eye," Quaraneat and Antoni held a fundraiser in February to raise money for Stop AAPI Hate, an organization that provides resources and advocacy for victims of anti-Asian hate crimes.
"It was right around the end of Chinese New Year, which was also about the time one year ago that the coronavirus pandemic started," Karen said. "We wanted to voice and stand behind who we are, especially as Asian Americans ourselves."
Raising Their Voices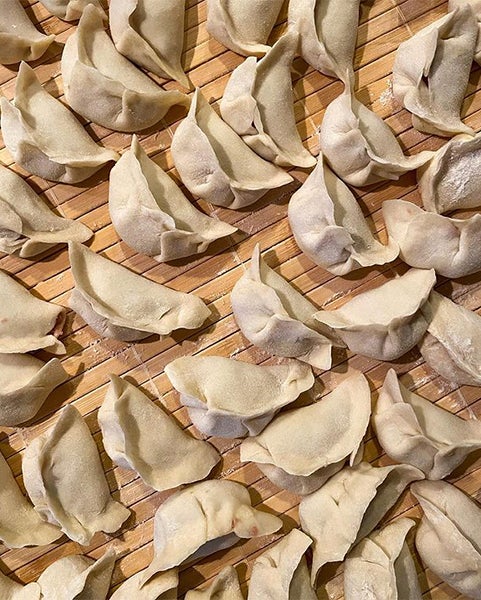 Using Quaraneat to build a community has given the Li sisters a feeling of empowerment. "We enjoy cooking, but we're sharing our enjoyment with the rest of the people out there — our friends, random followers — and Quaraneat is our vehicle to do that," Karen said.
After sharing a recipe for dumplings, Winnie recalled hearing stories from Quaraneaters about making dumplings inspired by different cultures. "With the community, I've found a lot of people will also share their stories," she said. "It's brought us closer together and it's allowed us to use our voices too."
"Through the fundraisers and through sharing our voices, that has been a really unique and powerful thing," Karen said. "I've never been really active with my voice in the community, so that's been a new thing for me and Winnie. To see such overwhelmingly positive support has made us feel more encouraged."
Kat Zambon
GUMC Communications