MAGIS Induction Ceremony 2013
Posted in GUMC Stories
The first event in Graduation Week for Georgetown School of Medicine, the MAGIS induction ceremony held on Thursday, May 16, honored physicians and biomedical scientists dedicated to the care of others and the health needs of our society. Members of MAGIS are heroes, teachers, mentors and role models.
Drawn from the Latin motto for the Society of Jesus, MAGIS is a Latin adverb meaning "more greatly" and is a shortened form of the Jesuit motto "ad maiorem Dei gloriam" or "towards the greater glory of God." As Dr. Proctor Harvey so aptly said, "We should measure our lives by the G/T Ratio (or the Georgetown ratio) – the ratio of what one gives to what one takes from life." Master Teachers have vastly positive G/T ratios. They strive for excellence in all their activities and give selflessly to their students, their colleagues and their patients.
This year's induction ceremony and reception honored 2013 Master Teachers Susan Mulroney, PhD and Stephen R.T. Evans, MD.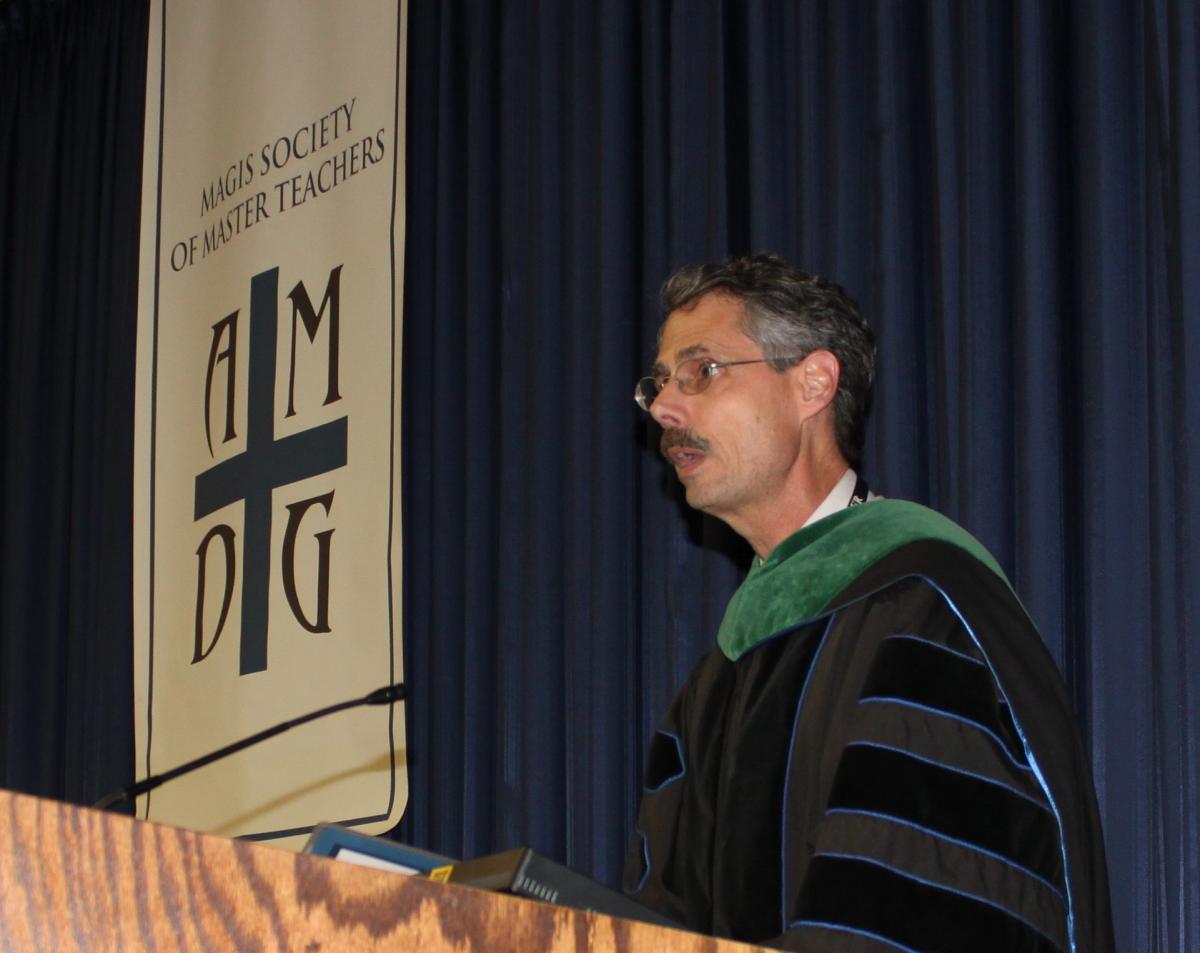 Howard J. Federoff, MD, PhD, executive vice president for health sciences and executive dean of the School of Medicine, led the procession of MAGIS Society of Master Teacher members and welcomed the audience. Dr. Federoff concluded "Inspired education and innovative science, combined with the Jesuit principle of cura personalis – care of the whole person – is the common thread at Georgetown. These qualities are certainly exemplified by this year's MAGIS honorees."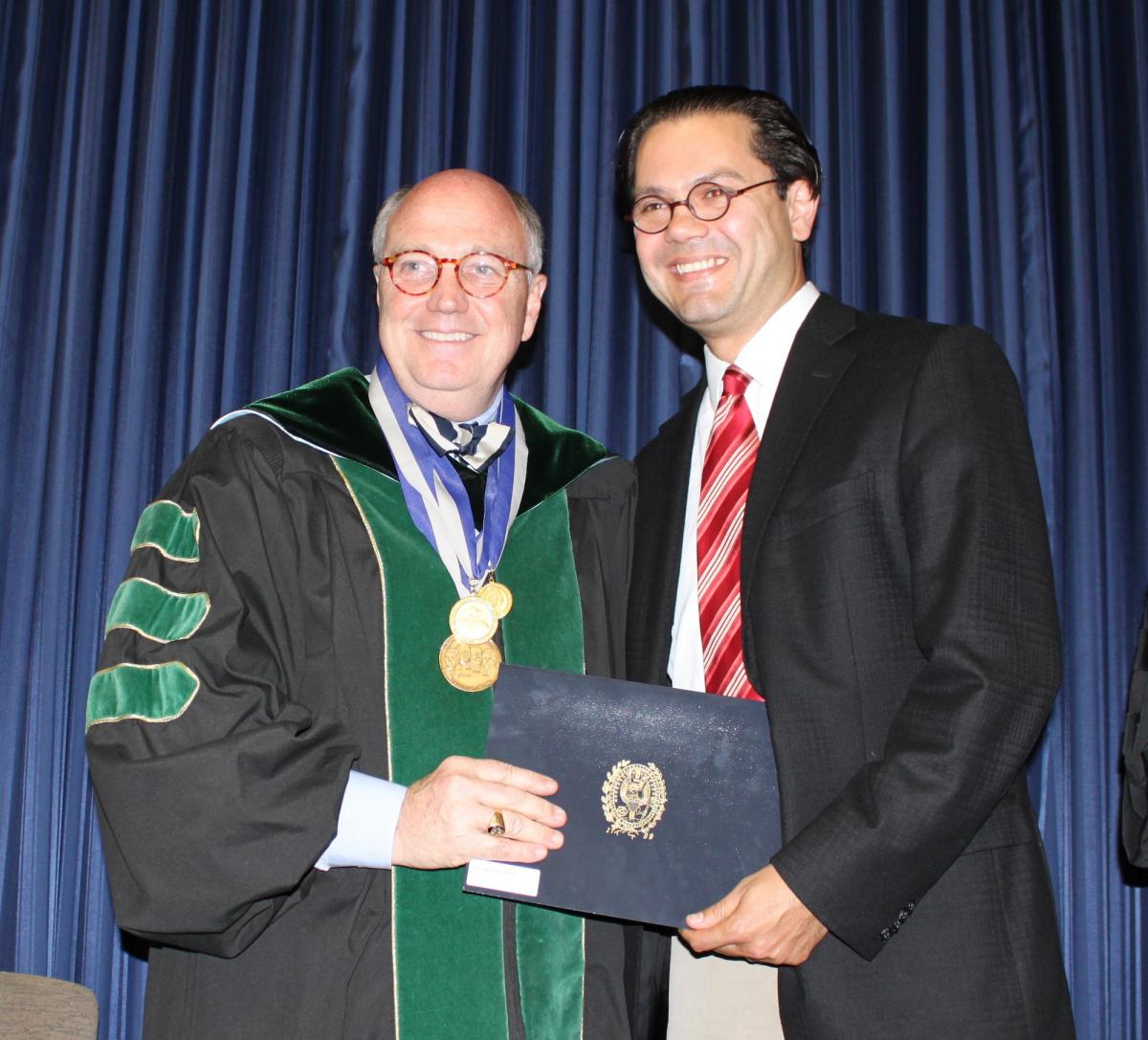 Dean for Medical Education Stephen Ray Mitchell poses with Dr. Sean Whelton, the Kaiser Permanente Award winner for Professor of Neuroscience and Excellence in Clinical Science Teaching. 
2013 MAGIS Society inductee Dr. Susan Mulroney is a Professor of Pharmacology & Physiology and Director of the Special Master's Program. She received her PhD in Physiology with distinction from Georgetown University in 1990, and completed post-doctoral work in Molecular Physiology at the Diabetes branch of the NIH in 1992. She was appointed Assistant Professor at Georgetown University in the Department of Physiology & Biophysics in 1992. She served as Vice-Chair of Physiology & Biophysics for several years, and joined the Department of Pharmacology & Physiology in 2011.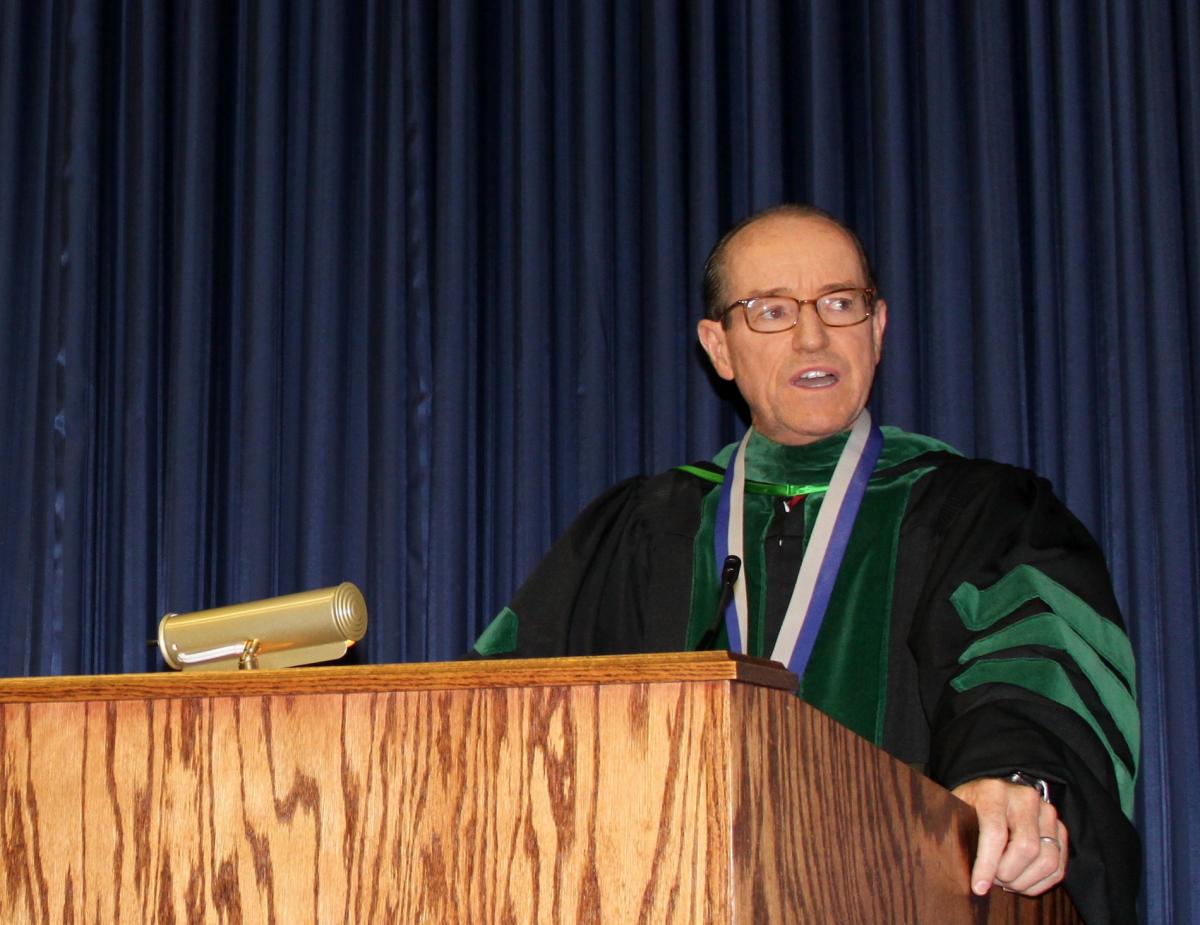 2013 MAGIS Society inductee Dr. Stephen R.T. Evans did his Surgical Residency from 1985-1989 at Georgetown University Hospital.  He was a Research Fellow at the Georgetown Lombardi Comprehensive Cancer Center in Surgical Oncology in 1989-1991. In 1990, he became the Assistant Professor of Surgery at  Georgetown University Hospital and a Surgical Consultant for Georgetown Lombardi. Dr. Evans left Georgetown and was recruited back in 2002 as Chair of Surgery for Georgetown University Hospital.  At that time, he also became the Professor of Surgery for Georgetown University Medical Center and Medical Director of the Operating Room for Georgetown University Hospital, as well as Program Director of Surgery.
(Published May 20, 2013)