Launch of New School of Health Offers Pivotal Moment to Reimagine Health Sciences at Georgetown
Posted in GUMC Stories | Tagged School of Health
(July 1, 2022) — A moment nearly three years in the making, Georgetown's new School of Health launched July 1, borne out of a University-wide strategic planning initiative to chart the future of health sciences at Georgetown.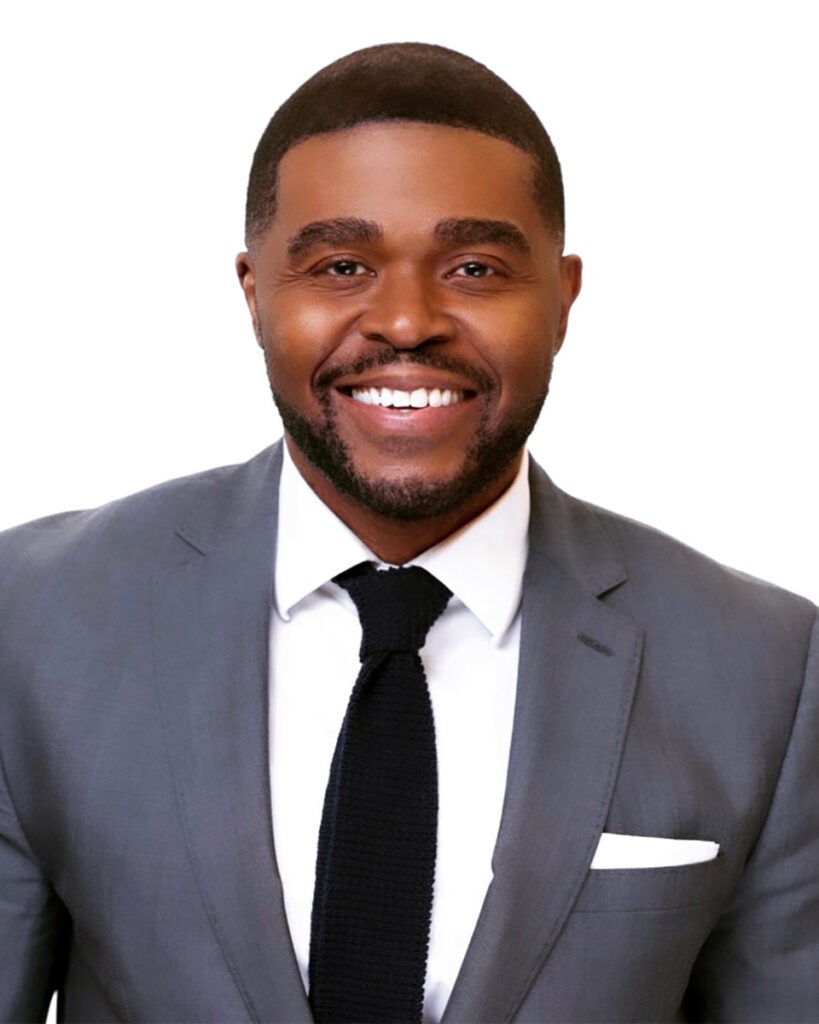 Georgetown President John J. DeGioia announced in December 2020 the sunsetting of the School of Nursing & Health Studies (NHS) and the establishment of two new standalone schools: the School of Health and the School of Nursing. The School of Nursing also launched July 1.
"The School of Health represents a new phase of our work to positively impact the health of people around the world," DeGioia said in a recent video statement. "There is tremendous promise and possibility among our students, staff and faculty."
The announcement came on the heels of an exhaustive strategic assessment that identified an untapped opportunity to strengthen Georgetown's interdisciplinary strengths in health under a standalone School of Health. Christopher J. King, PhD, MHSc, FACHE, associate professor and former chair of the department of health systems administration in NHS, was named the inaugural dean in May.
"With our School of Health, we have committed to training professionals whose work will deeply impact health and health care delivery in a myriad of ways," said Edward B. Healton, MD, MPH, executive vice president of health sciences, in an announcement to Georgetown University Medical Center.
Setting Georgetown's Health Agenda
Three departments that were previously a part of NHS — health management and policy (formerly health systems administration), global health (formerly international health) and human science — will now comprise the new School of Health. The departments will continue to function in the same way, and students will carry on with their programs of study without disruption.
Behind the scenes, however, an ambitious effort is underway to establish the new school's distinct footprint. Over the next nine months, a newly convened design task force, comprising 20 members from the School of Nursing and School of Health and all corners of the University, will work to shape options for the school's identity and mission.
This collaborative process, which will engage faculty and students from across the campuses, provides an opportune moment for those whose work or scholarship touches health to inform the architecture of a brand-new enterprise, according to King.
"This is a transformative moment for Georgetown," King said. "We already know that health lives in different spaces across campus, so the question is: 'How do we pull it all together in a thoughtful, meaningful way to advance knowledge and provide students with unique educational experiences that are responsive to contemporary times?' We are asking ourselves how we can work smarter as a University, and mobilize ourselves to do deeper work at the intersection of medicine, the community and public health."
A Challenge to Solve Together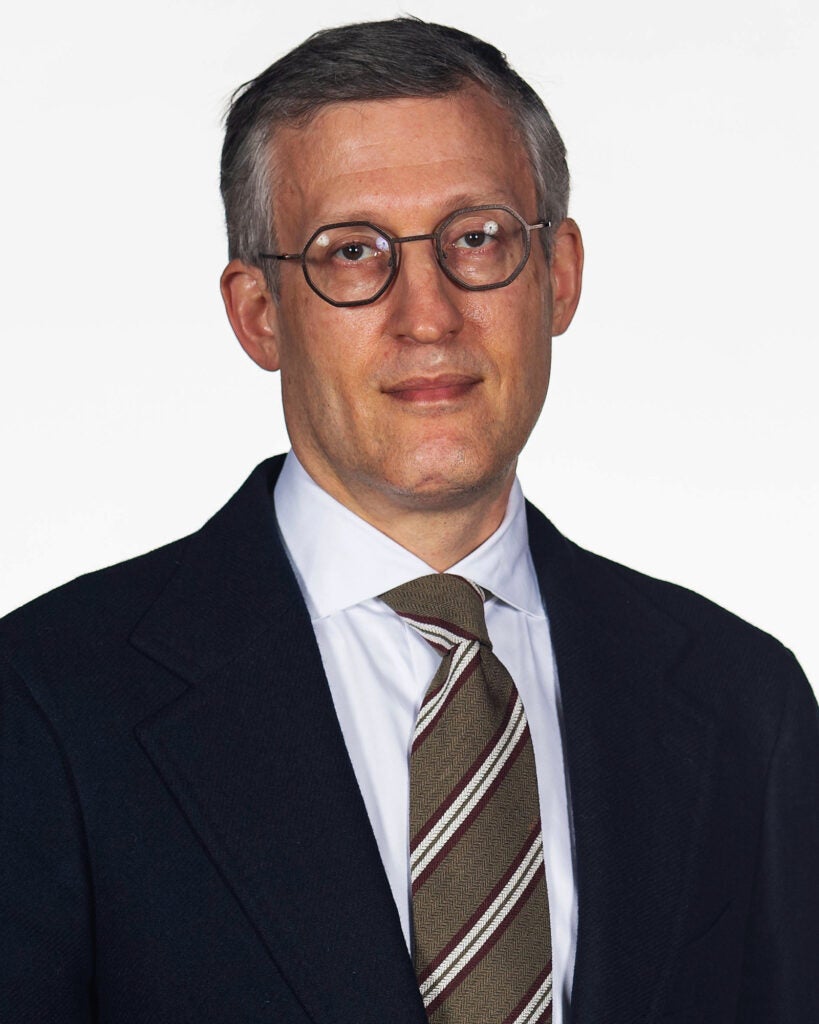 The answers to these questions are at the heart of the work of the design task force, which King co-chairs along with David Edelstein, PhD, vice dean of faculty in Georgetown College and a professor in the department of government, the Edmund A. Walsh School of Foreign Service and the Center for Security Studies.
While Edelstein's background may seem an unconventional fit for a task force focused on health, he has a deep understanding of the ins and outs of Georgetown, including a strong track record in managing similar complex exercises and committees. Importantly, he also brings an objective lens to the task as someone whose work is unrelated to the subject at hand.
"I am approaching this as a challenge we need to solve together, with all the people at the table who need to be there from a variety of disciplines," Edelstein said. "This is something I have prioritized doing over the course of my career at Georgetown. As an outsider, I hope I can offer a fresh perspective to help guide this process."
The group has already met to begin charting the work ahead — assessing everything from organizational structure, research, faculty composition, graduate and undergraduate programming, and the school's vital clinical partnership with MedStar Health.
A Solid Foundation
While the discussion is open to many possibilities, the task force aims to build on successes and accomplishments of the former NHS, including those of the three School of Health departments, to incite conversations about the school's structure and identity.
Part of the legacy of NHS, and a considerable strength of Georgetown more broadly, that will carry through is an emphasis on social and racial justice, including addressing health needs of the most vulnerable populations.
"Georgetown's focus on health has been, and will continue to be, about more than just health care as a medical construct," King said. "Health is mostly shaped by conditions outside of the institution of medicine. By applying a historical lens to make sense of inequities which lead to stark health disparities, the school will be a distinguished academic destination — one that values interdisciplinary approaches in teaching, research and service."
Collective Strengths
The decision to launch a School of Health and School of Nursing stems back to 2019, when Georgetown announced the Health Sciences Strategy Initiative (HSSI) to determine future directions of health sciences at Georgetown.
Since then, a structural planning committee that was put into place has talked to dozens of people across the campuses, ultimately identifying an opportunity to create a distinct School of Health that can capitalize on and contribute to Georgetown's interdisciplinary strengths while leveraging its longstanding relationship with MedStar Health.
Now, with King at the helm of the new school and the design task force hard at work to fulfill its ambitious mandate, the School of Health stands on the verge of an exciting new era.
"The factors that shape the health of individuals and populations are both complex and intersectional," King said. "It will take unconventional practices and policies to undo a history of harms and truly foster a society where all people can achieve their full health potential. This commitment is especially critical in this moment of intense social change. I am excited about unifying our collective strengths under this new umbrella and getting mobilized for meaningful and sustainable impact."
Lauren Wolkoff (G'13)
GUMC Communications