At 'I, Too, Am Georgetown Medicine,' Participants Urged to 'Find the People Who Lift You Up'
Posted in GUMC Stories | Tagged diversity, medical education, School of Medicine
(April 9, 2021) — Find mentors who believe in you and will encourage you to go far. Create safe spaces to celebrate your gifts and help you find resiliency. That was some of the advice attendees heard during the fifth annual "I, Too, Am Georgetown Medicine" event, an opportunity for medical students to discuss mentorship, imposter syndrome and anti-racism advocacy.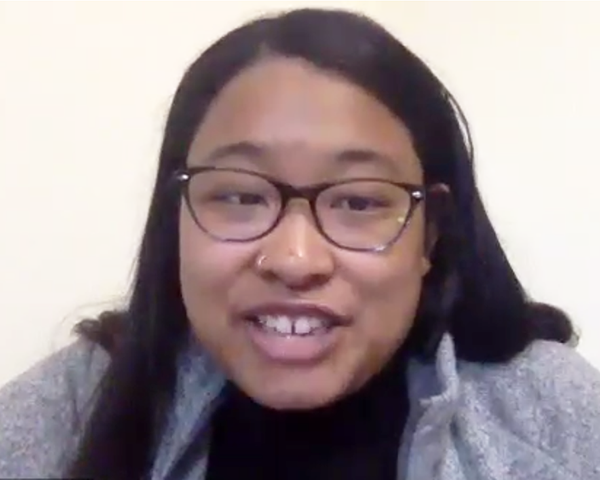 The keynote event, an online question-and-answer session with two Black women faculty members about how they have dealt with those same issues, drew more than 80 attendees. "I, Too, Am Georgetown Medicine" was first organized in 2017. This year's event, held April 1 via Zoom, was organized by a student committee and co-sponsored by the School of Medicine Office of Student Affairs, the Office of Diversity, Equity and Inclusion, the Learning Society Advisory Committee, and the Gold Humanism Honor Society.
Holding the event online took away some of the intimacy of sharing in person, says Alynna Wiley (M'22), one of the event's organizers. But she and the other peer discussion leaders still managed to create "a safe space to speak about your identity and how it's impacting you," Wiley said, which can be especially challenging for those who are part of underrepresented minority groups.
She especially liked the honest and open sharing from the Q&A speakers. "It was just a conversation between two women about how medicine has affected them, and how they plan to affect medicine," she said.
The Importance of Mentors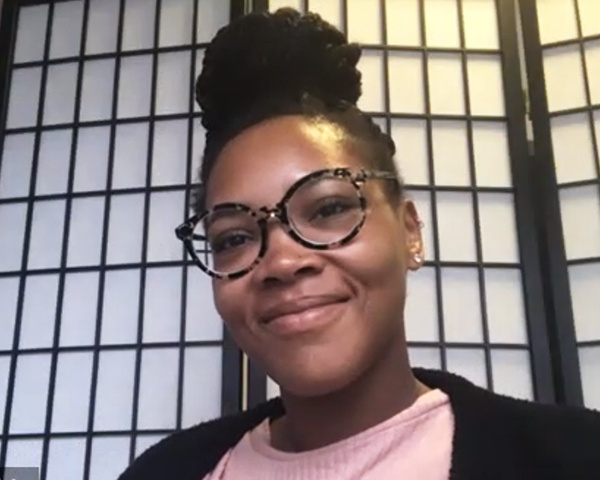 During the Q&A, Courtney Reynolds (M'21) posed questions to Tamorah R. Lewis, MD, PhD, a neonatologist and associate professor of pediatrics at the University of Missouri-Kansas City School of Medicine, and Keisha G. Bell, MD, a pediatric intensivist and associate professor of pediatrics at Georgetown University School of Medicine, and director of the Pediatric Sedation Program at MedStar Georgetown University Hospital. Both Lewis and Bell serve as faculty diversity advocates in their medical schools and have spoken out about how racism and bias affect patient care.
When asked about mentors, Lewis said she would have had a "very different career" if she had not had hers. "She was a Black female, she had small children, and I'm literally looking across the table at myself — where I wanted to be in a few years," she said. Her mentor "pushed and encouraged me in ways that no one else did." Because of her encouragement, Lewis did a dual fellowship in pharmacology in addition to neonatology. "Because of her belief in my innate abilities, she had a bar for me that was so high — no one else in medicine had that bar set so high."
Dismantling Imposter Syndrome
Bell said effectively addressing imposter syndrome means recognizing the forces in the environments surrounding medical students, other trainees and faculty that tell them that they don't belong there. "It's almost like gaslighting," she said. "And that will undermine our ability to seek support or a connection."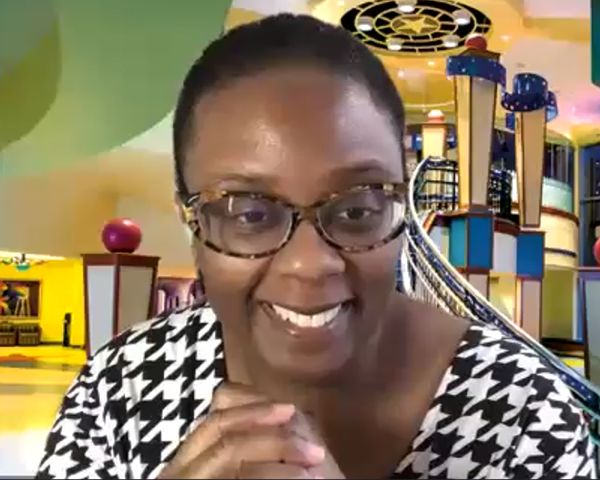 "If we don't think that we deserve it, we won't ask for someone's time," Bell said. "You need to process the feelings of imposter syndrome so you can move on," because the mental load of worrying if you're good enough is draining and distracting.
Both Bell and Lewis also recommended finding people who lift students up and remind them of their unique gifts as a way of fighting off imposter syndrome. Lewis says she tries to create safe spaces for the trainees at her institution to reinforce what they're good at, and share what's hampering their success.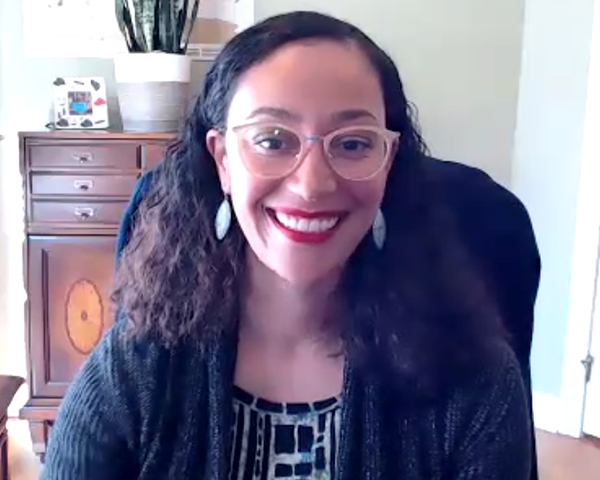 Lewis said avoiding feeling unworthy also becomes easier once students are past the ranking and grading of medical school and residency placements. "None of my worth is determined externally anymore. I think it's what's given me my ability to speak… about racial injustices in medicine," she said.
Bell agreed that moving beyond imposter syndrome becomes easier with age, when people are more secure in their careers and self-identities. "After I turned 40… I got to the place where I realized you can't make everyone happy," she said. "You do the right thing and try to live with that in yourself."
Medical Students as Racial Justice Advocates
Bell and Lewis said while it's hard for students to change the system, they can be advocates for racial justice by making small changes, challenging comments or assumptions if they feel safe, and bringing bigger problems to faculty who are open advocates for racial justice and health equity.
"I think you can't go wrong if your advocacy is grounded in data and science," Lewis said. "Say an M3 on their pediatric rotation admitted a child with acute appendicitis. There's a rich literature on racial disparities in diagnosis and treatment of appendicitis in Black children. The student could include a three-minute presentation on their morning rounds so their peers and attending learn. That's a very tangible example of bedside advocacy."
Kathleen O'Neil
GUMC Communications